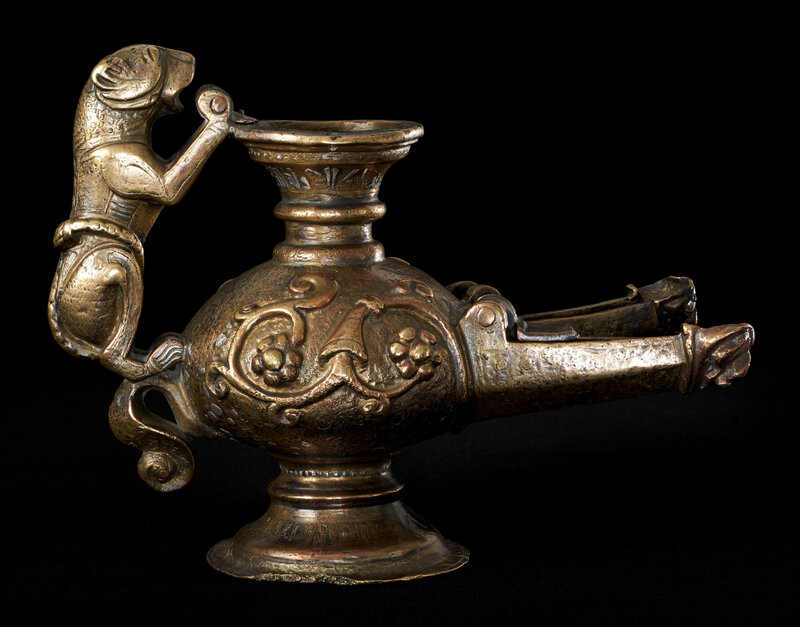 Oil lamp, cast bronze, inlaid with silver, Jazira; 1st half of 13th century. H: 14.5; Diam at foot: 7.4 cm, Inv. no. 29/2003. © The David Collection.
The lamp's "scarred" surface shows that it had been richly inlaid more or less all over. Remnants are the few Arabic letters on the neck; an inscription inlaid in silver originally rimmed the foot. The silver inlay was combined in a very unusual way with a more sculptural decoration: a handle in the form of a pouncing lion of the kind found on Iranian metalwork. It springs from a wide palmette typical of Mosul. The large vines on the sides of the lamp, in contrast, belong to a type that goes all the way back to Umayyad ornamentation in the 8th century.
A similar eclecticism is also found in other metalwork from the Jazira area, where many cultural traditions met in the 13th century.