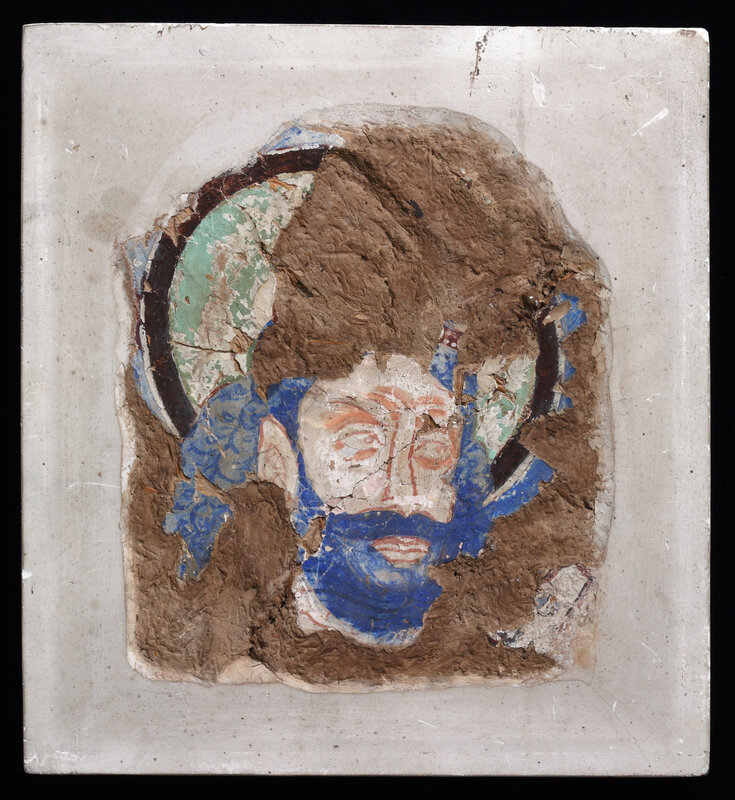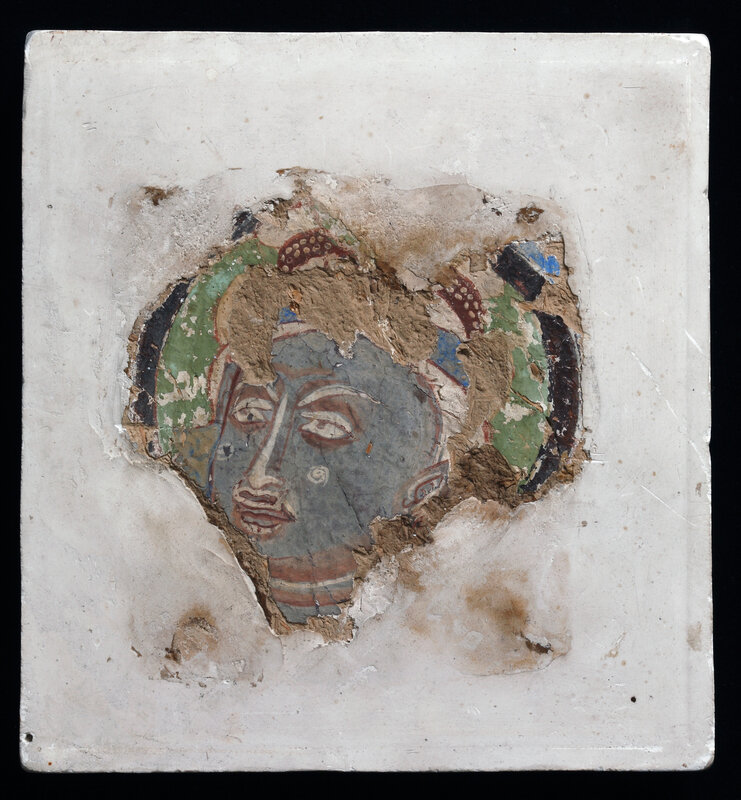 Two fragments of murals on clay mixed with straw, Central Asia, Kizil near Kuqa; 6th-7th century. H: 15; W: 13.1 cm (44/1979); H: 12; W; 11.5 cm (45/1979), Inv. no. 44/1979 & 45/1979 © The David Collection.
These two fragments come from the largest mountain cave in Kizil that German archeologists excavated on the Silk Road in the years preceding the First World War.
The heads resemble those of a Sasanian king and a Buddha, and stylistically, there is in fact a great variety of sources for art in the region. There are Western features, showing Hellenistic, Sasanian, Nestorian, and Manichaean influences, and Eastern, with Buddhist and Chinese inspiration.
Early Central Asian painting later exerted an influence on Persian-Islamic imagery and what can broadly be called Islamic miniature painting.