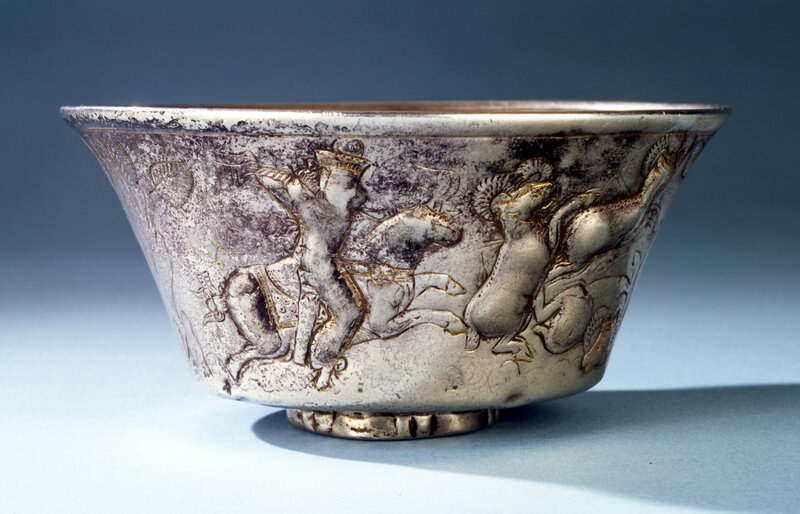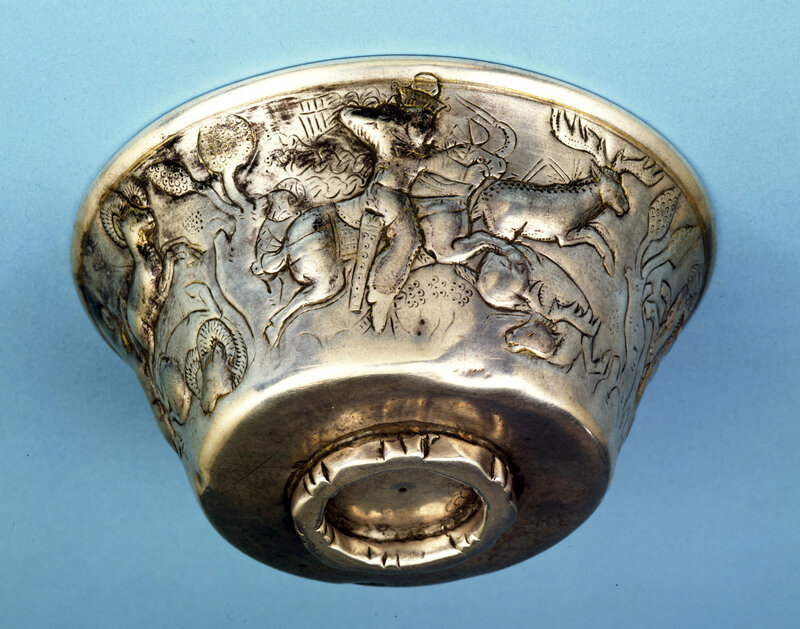 Bowl, silver on a low ring base, Eastern Iran or Afghanistan; 4th-5th century. H: 7.3; Diam: 14.6 cm, Inv. no. 2/1984. © The David Collection.
The outside of the bowl is embellished with three dynamically rendered scenes with princes on horseback hunting ibexes, wild sheep, and deer, while its inside is smooth. The decoration's relief was produced by both scraping away the surface and applying extra silver plates, whose engraved and chased decoration has almost been worn away.
The shape of the bowl is Roman rather than Sasanian, and the rendition seems somewhat provincial, a feature that has prompted the most recent scholarship to suggest that it was made in Afghanistan, in what is called the Kushano-Sasanian style.
Rich grave finds have brought many pieces of Sasanian silver to light. Muslims, in contrast, were buried without grave goods.