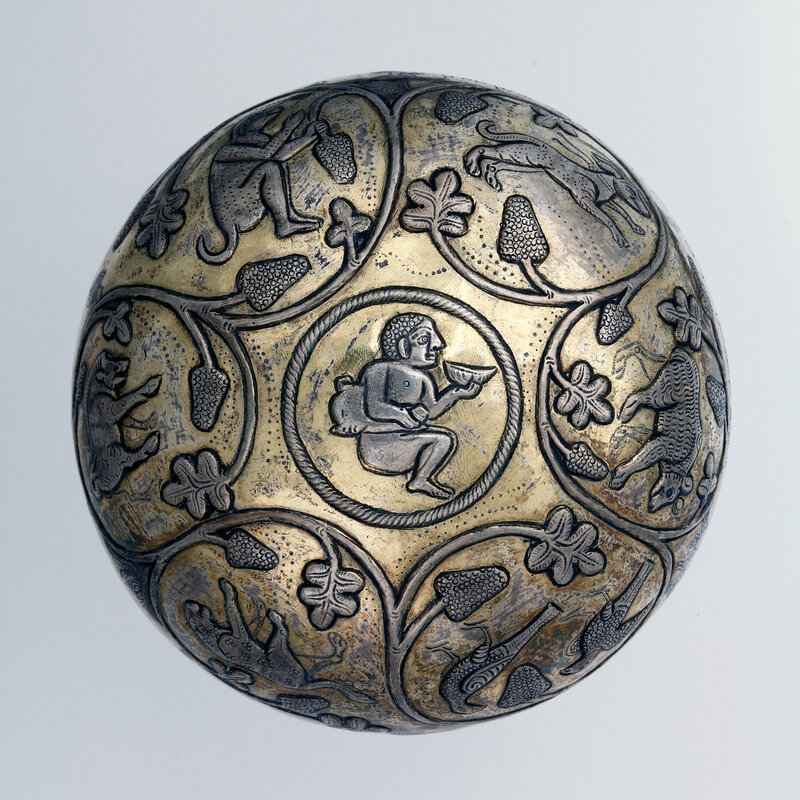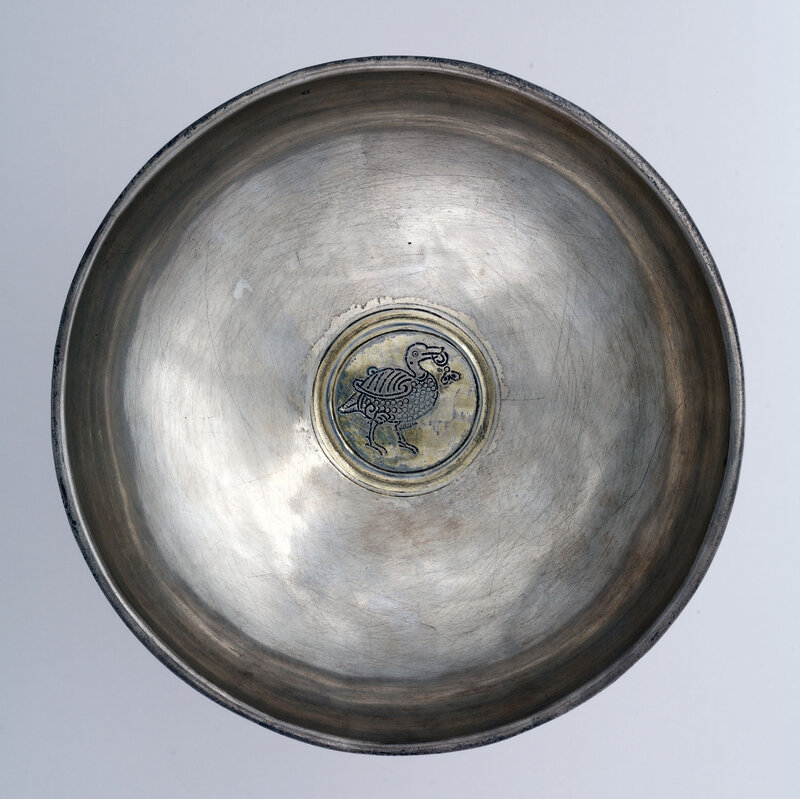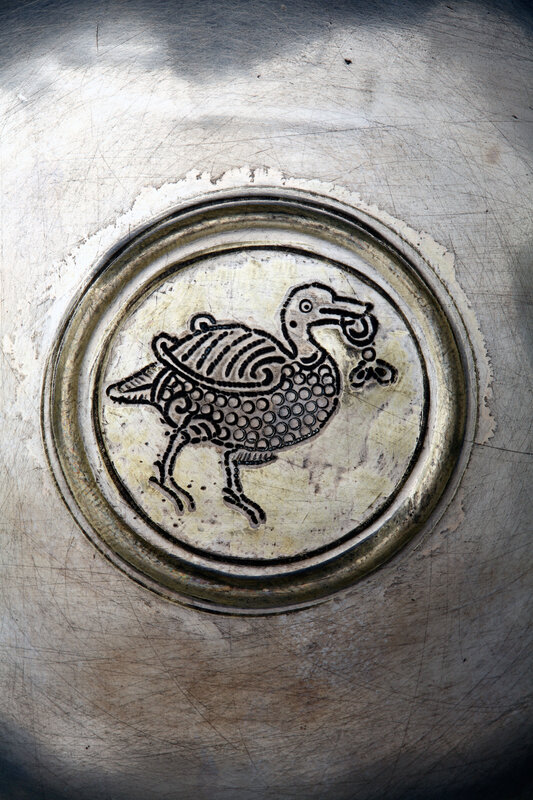 Drinking bowl, parcel-gilt silver, Iran, 6th-7th century. H: 3.7; Diam: 12.1 cm, Inv. no. 8/1966. © The David Collection.
The outside of this bowl is decorated with a centrally placed naked man, seated with a wineskin and a drinking bowl. Around him is a vine that forms six circular panels containing a dog, a bear, a pair of birds, a leopard, a wild boar, and a monkey. The inside is engraved with a duck holding a ring or a necklace in its bill.
Sasanian silver often combines different techniques. We see the more ordinary engraving and chasing, but the silver is also often scraped away, leaving the motif in low relief. High relief can be achieved by applying an extra layer of silver in selected areas.