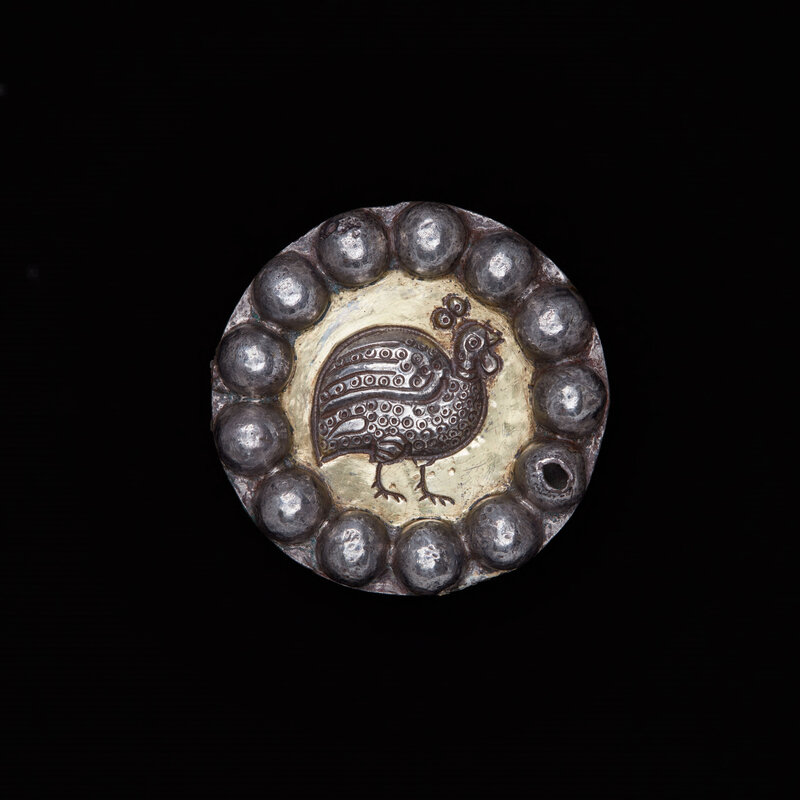 Ornament for a belt or horse fittings, parcel-gilt silver, embossed, chased, and engraved, Iran, 6th-7th century. H without eyes: 0.7; Diam: 5.5 cm, Inv. no. 4/1967. © The David Collection.
Metal roundels of this kind, fitted with a bar at the back for attachment, are known from the Iranian area as early as the end of the 2nd century B.C. It is unclear whether these ornaments were used to decorate belts, clothing, or horse fittings.
Other museums have at least four related Sasanian roundels which, like this one, have a central decoration with a guinea fowl.
The guinea fowl is also found in Sasanian art on stucco reliefs, seals, and silver bowls. It has been suggested that it symbolized the sun – hence the motif's popularity.