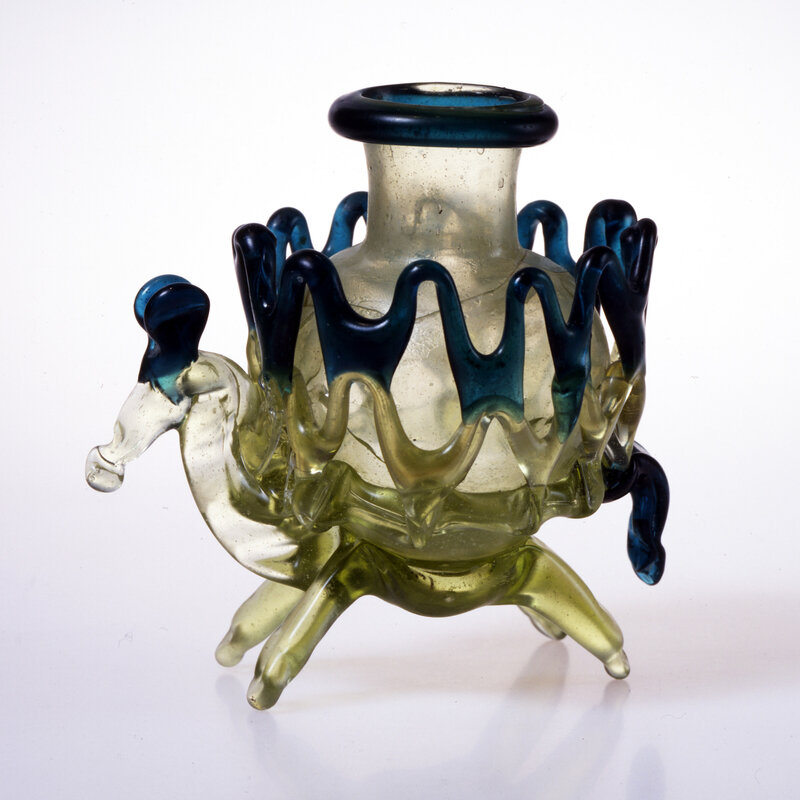 Flacon, yellowish and blue-green glass, Syria?, 7th-9th century, H: 10 cm, Inv. no. 49/1979. © The David Collection.
This blown flacon was mounted so that it became part of a horse-like animal made of pinched glass. The flacon belongs to a type that is known from Syria during the Roman Era. After an interval, flacons of this kind in the shape of animal figures were made again in the early Islamic period. Unlike the Roman pieces, they were now set into a richer, lace-like decoration of pinched glass, perhaps inspired by the type of masterfully undercut Roman class called vasa diatreta.
The flacon's wide neck indicates that it was intended to hold a liquid that was to be poured – probably a fragrant oil or balsam.