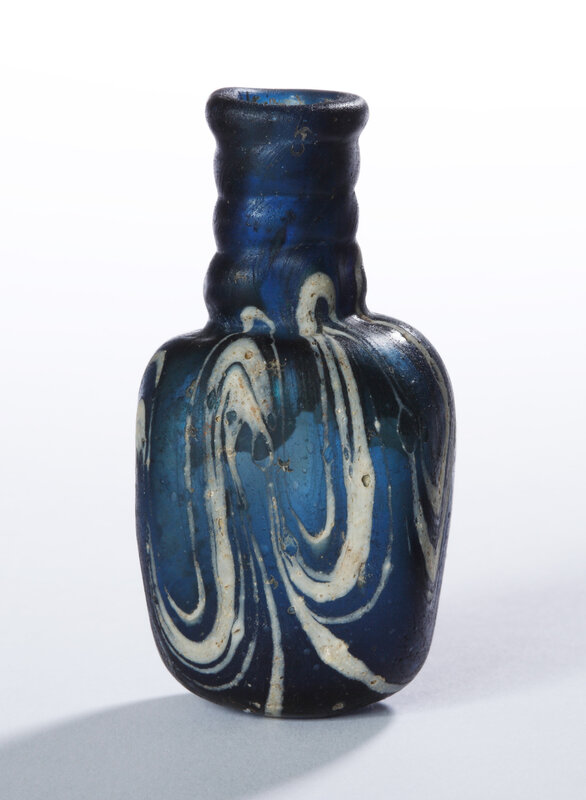 Flacon of blue glass with marvered white-thread decoration, Egypt or Syria, 8th-9th century, H: 5.5 cm, Inv. no. 31/2003. © The David Collection.
This little flacon, which was used for fragrant oil or balsam, belongs to a well-known type that has been excavated in strata that can be dated to the 8th-9th century.
The flacon was made using a technique that goes back to Roman times. The white decoration was created by marvering threads of white glass into the hot, dark basic mass and then "combing" the glass to create a wavy structure. The regularity of patterns like this varied, depending on the skill of the glassmaker. Later, in the course of the 13th century, Islamic artisans achieved a very high degree of perfection within this technique.