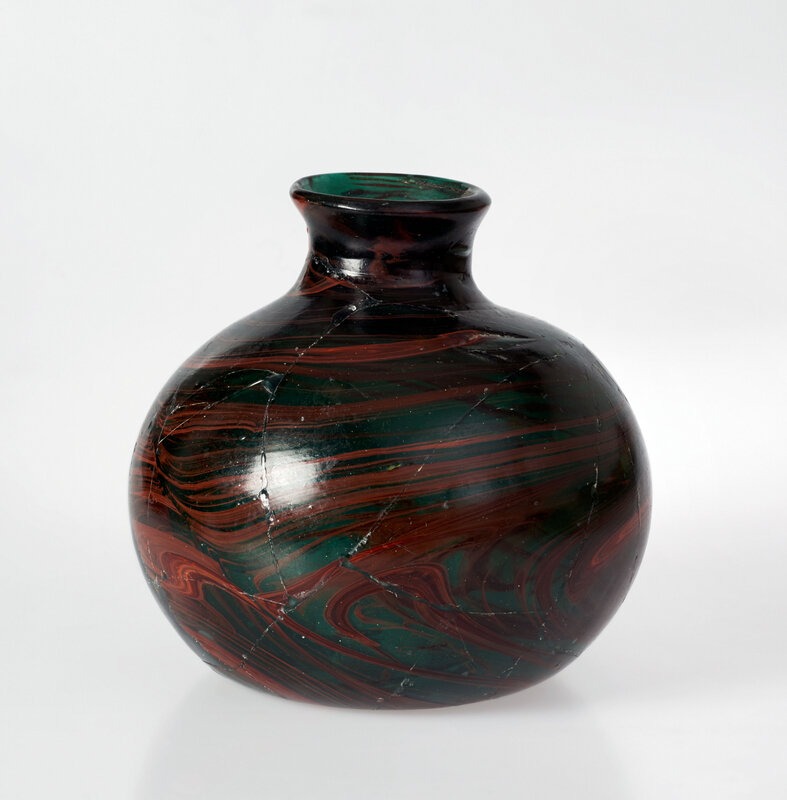 Spherical bottle, green glass with red threads, Iran or Syria, 8th-10th century, H: 15.8; Maximum diam: 17 cm, Inv. no. 37/2001. © The David Collection.
The bottle has a simple but elegant decoration. The dark-green glass encloses lacquer-red fragments that created large, thread-like patterns when the glass mass was blown and rotated on the blowpipe.
Related bottles were found in Syria when an Umayyad building complex was excavated. Other bottles have been found in the Iranian city of Nishapur in archeological strata that can be dated to the 9th-10th century.
It thus seems most probable that this bottle comes from the early Islamic period, although the form and type of decoration were already known in Iran in the 4th-5th century.