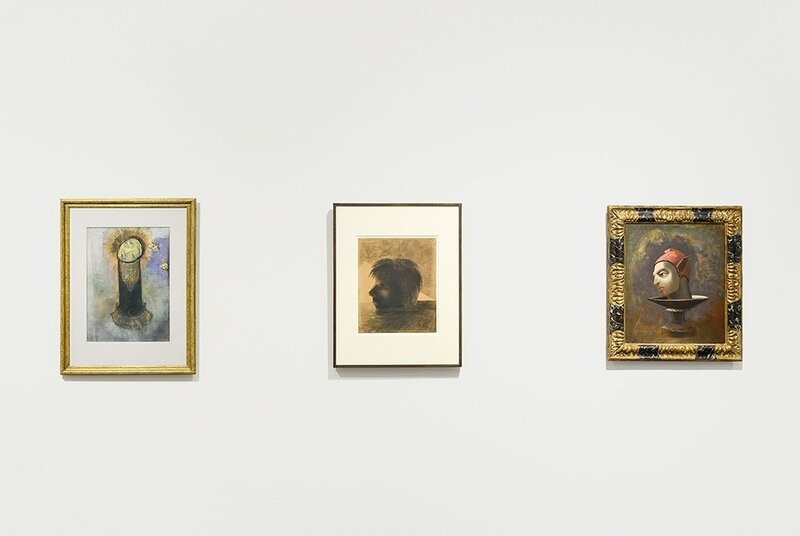 Exhibition view Odilon Redon. La littérature et la musique. Photo: Marjon Gemmeke. © Kröller-Müller Museum.
OTTERLO.- In Odilon Redon. La littérature et la musique, the Kröller-Müller Museum sheds new light on the oeuvre of French artist Odilon Redon (Bordeaux 1840-Paris 1916). With a large number of paintings, pastels, drawings and lithographs, the exhibition shows the important role that literature and music play in Redon's life and work.

Appealing to the senses
Redon is a painter, pastelist, draughtsman and lithographer, but he also learns to play violin and piano and acquires a love of literature at an early age. He has close friendships with writers and composers, is himself active as a writer and gives music recitals. For him, music, literary themes and visual art are inextricably linked. In his own time, he was already highly praised for his entirely unique way of combining these different expressive powers in his work. More than anyone, Redon thus embodies the popular late nineteenth-century concept of synaesthesia: the idea that a more intense experience can be created by appealing to several senses simultaneously.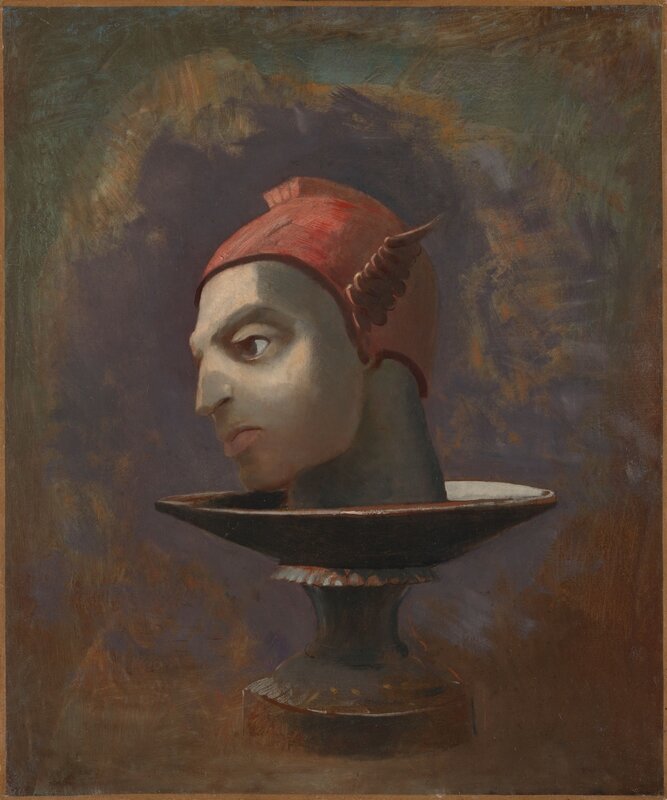 Odilon Redon, Tête de Persée (Hoofd van Perseus), circa 1875. Courtesy Kroller-Muller Museum.
Themes in the exhibition
Redon finds his inspiration in literary and musical sources, from classical antiquity to Richard Wagner. The exhibition demonstrates this based on a series of specific themes, such as the winged horse (Pegasus) or his depiction of women, who appear as both a symbol of beauty (Béatrice) and in the shape of the femme fatale (Salomé). Redon uses these themes time and again, gives them changing forms and always provides them with new meanings and associations.

His admiration for Wagner is apparent in his depictions of Brünnhilde and Parsifal, among other things. But the link with music is usually not so literal and he is more interested in evoking a mood. His contemporaries often describe his work in terms of a musical experience, while he refers to himself as a 'peintre symphonique'.

'My drawings inspire and do not provide definitions. They do not determine anything. Just like music they place us within an ambiguous world of the indeterminate.' (A –soi-même, 1961).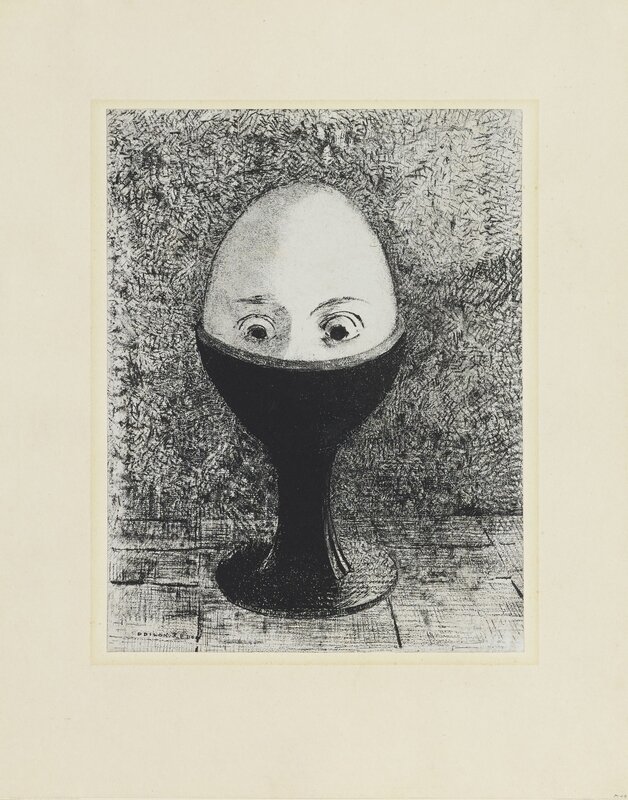 Odilon Redon, L'œuf (The egg,), 1885, private collection. Courtesy Kroller-Muller Museum.
Word and image
Redon's role as a writer and illustrator is explored in the exhibition in a number of lithographic series that he made for texts by writers he admired, such as Gustave Flaubert, Edgar Allen Poe and Charles Baudelaire. He also combines lithographs with his own texts, creating visual and textual poetry, as in Hommage à Goya (Homage to Goya). Here, word and image form a whole.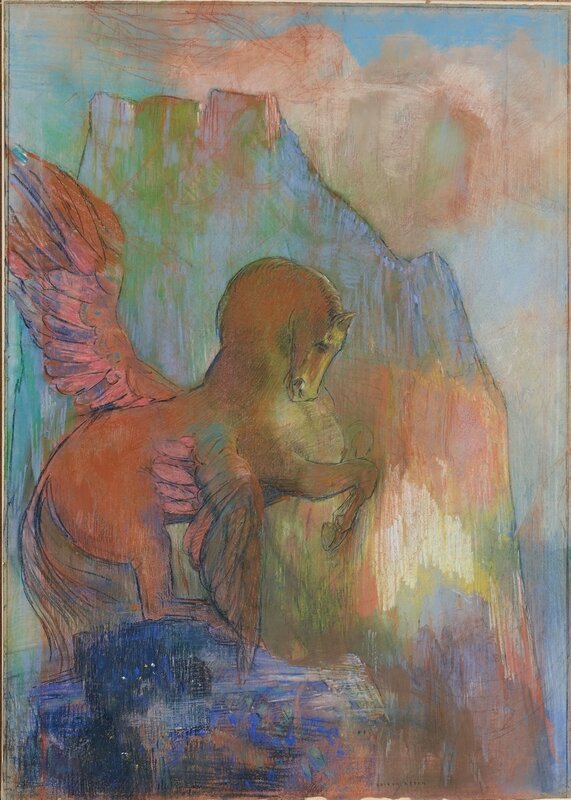 Odilon Redon (1840-1916), Pégase, 1895-1900, Pastel, 67,4 x 48,7 cm, Collection privée. Courtesy Kroller-Muller Museum
Special loan
The exhibition consists of 167 works from an important private collection, the museum's own extensive Redon holdings and a number of loans from other public and private collections. La littérature et la musique can therefore offer an unprecedented view of the breadth and variety of themes in Redon's entire oeuvre, from his powerful black and white lithographs to his radiant, colourful pastels.

The exhibition will also travel to Ny Carlsberg Glyptotek in Copenhagen, where it is showing from 11 October 2018 to 20 January 2019.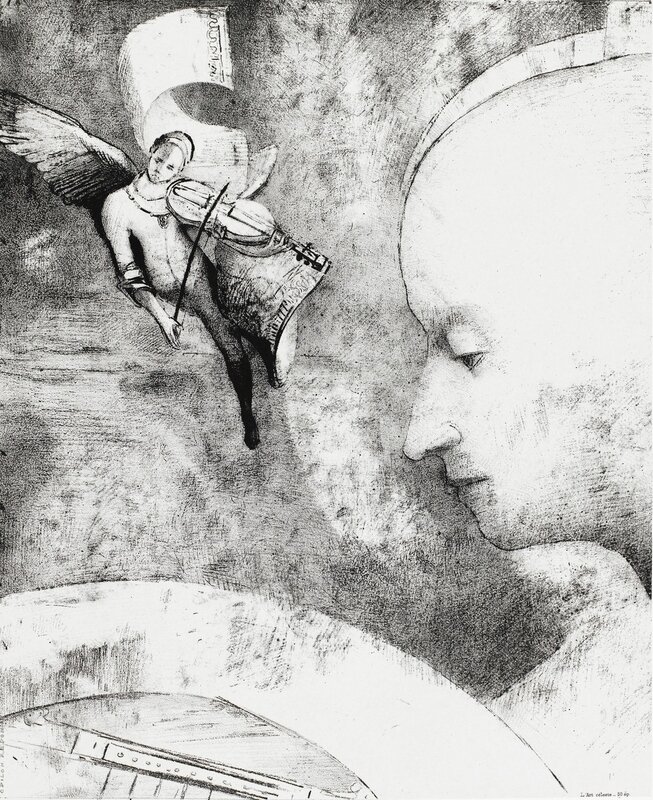 Odilon Redon (1840-1916), L'Art céleste (The celestial art), 1894, Lithographie, 31,4 x 25,8 cm, Collection privée. Courtesy Kroller-Muller Museum.
Publication
The exhibition is accompanied by a publication of the same name, with contributions from an international group of leading authors in the field of symbolism and Redon's work. Guest curator Cornelia Homburg is responsible for the compilation of the book. The book is available in Dutch and English and is published by nai010 publishers.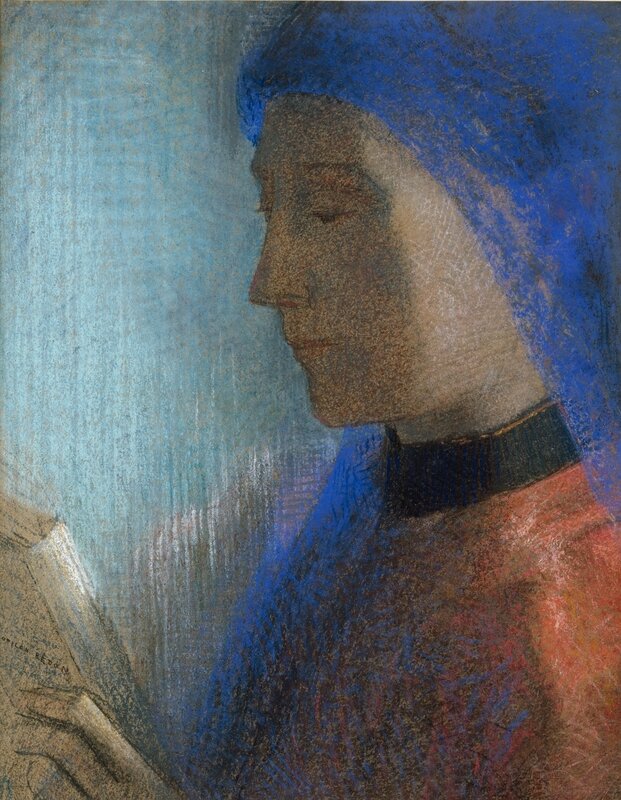 Odilon Redon, La liseuse, circa 1895-1900, private collection. Courtesy Kroller-Muller Museum
Odilon Redon, La barque, 1894, Collection privée. Courtesy Kroller-Muller Museum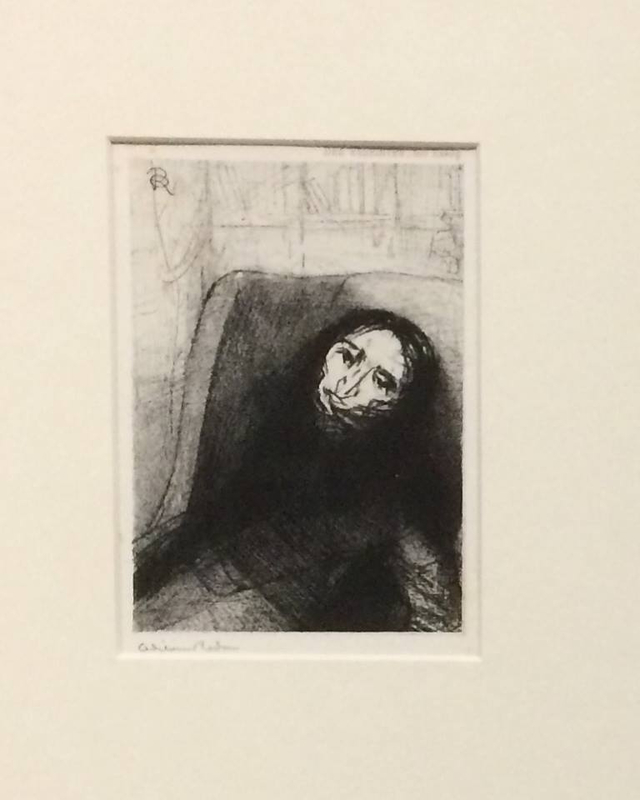 Odilon Redon, Des Esseintes, Frontispices pour Joris Karl Huysmans, A Rebours, 1888, Lithographie, 21,8 x 9,1 cm, Otterlo, Kroller-Muller Museum. © Kröller-Müller Museum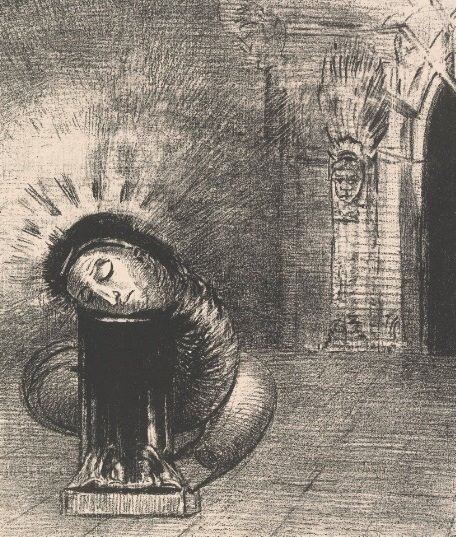 Odilon Redon (1840-1916), A Gustave Flaubert, La Tentation de saint Antoine, 1889, "Une longue chrysalide couleur de sang", Lithographie, 22 x 18, 5 cm, Collection privée. Courtesy Kroller-Muller Museum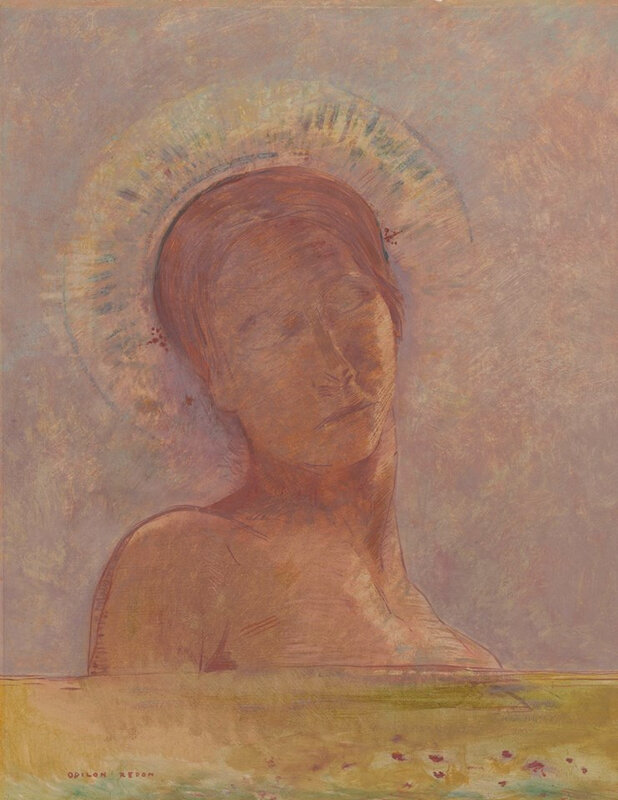 Odilon Redon (1840-1916), Yeux clos, 1889, Huile sur carton, 45 x 35 cm, Amsterdam, Van Gogh Museum. Photo : Van Gogh Museum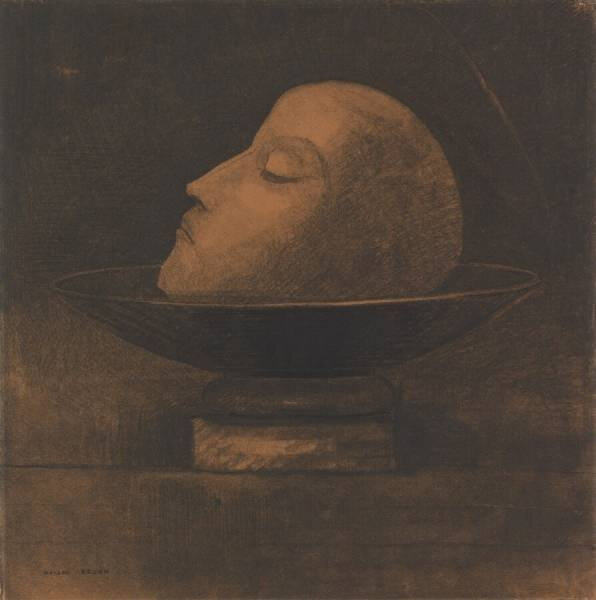 Odilon Redon (1840-1916), Tête de martyr (Head of a martyr), 1877, Charcoal and pencil on paper. © Kröller-Müller Museum
Odilon Redon (1840-1916), Le cyclope (The cyclops), c. 1914, Oil on cardboard mounted on panel. © Kröller-Müller Museum