Zao Wou-Ki, Juin-Octobre 1985, oil on canvas (triptych), 280 x 1000 cm, 1985, estimate upon request. Courtesy Sotheby's.
Hong Kong - Sotheby's Hong Kong Modern Art and Contemporary Art Evening Sales on 30 September 2018 will present a line-up of seminal works, many of which are fresh to the market, by eminent Asian masters such as Zao Wou-Ki, Chu Teh-Chun, Sanyu, Zeng Fanzhi, Liu Ye, Kusama Yayoi, Shiraga Kazuo, Adrien-Jean Le Mayeur de Merprès, Ronald Ventura, alongside their contemporaries in the West, including Pablo Picasso, Gerhard Richter, Wifredo Lam and Joan Mitchell, among others.
Headlining the sales is the largest-ever painting by Zao Wou-Ki, Juin-Octobre 1985, which is expected to fetch in excess of HK$350 million / US$45 million. In addition, a concept will be auctioned as an artwork for the first time in Asia when Xuzhen Supermarket is offered at the Contemporary Art Evening Sale. Together, the two Sales will offer over 90 lots, with a combined estimate in excess of HK$1 billion / US$128 million.
Kevin Ching, CEO of Sotheby's Asia, comments, "With a total estimate of over HK$1 billion, this season's Evening Sales line-up is a spectacle bound to impress. In the Modern Art Evening Sale, we are privileged to offer masterpieces by blue-chip artists including period works from the 1960s by Zao Wou-Ki, Chu Teh-Chun, Hsiao Chin, among others. The 1960s was a pivotal era in Modern Asian art history, works of which are rare and extremely sought after in the market. The Southeast Asian section is highlighted by three rare paintings by Indo-European Artists which fully capture the exotic vibrancy of the region.
Kevin Ching continues, "Equally exciting is the Contemporary Art Evening Sale. We are honored to present rare and highly representative Chinese contemporary artworks by masters such as Zeng Fanzhi and Liu Ye along with an exceptional group of Japanese contemporary art in demonstration of our continued market leadership in the category – including a career-spanning selection of works by Kusama Yayoi. This season also comes with many firsts, including Joan Mitchell's auction debut in Asia, coinciding with surging collecting interest surrounding the celebrated female Abstract Expressionist. The most remarkable of all, however, is Xuzhen Supermarket, which will be the first concept to ever be auctioned as an artwork in Asia, a testament to Sotheby's commitment to innovation."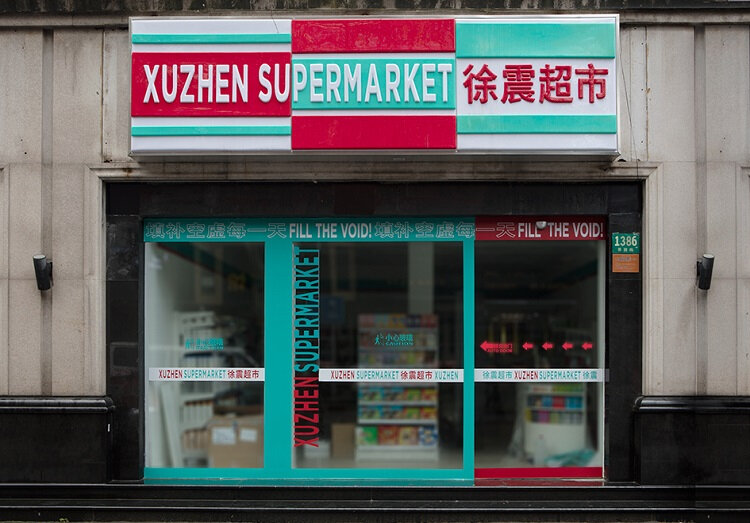 Xuzhen, Supermarket, 2016, Yu Yuan Lu, Shanghai. Estimate HK$900,000 – 1.5 Million. Courtesy XU ZHEN
SELECT HIGHLIGHTS
Joan Mitchell, Syrtis, 1961, oil on canvas, 130 x 162 cm, Estimate HK$50 – 70 million / US$6.38-8.92 million. Courtesy Sotheby's.
The first time a work by American artist Joan Mitchell is offered at auction in Asia
Mitchell is the most sought-after female Abstract Expressionist who worked amongst the leading Abstract Expressionist painters in the 1950s and moved to France in 1959
The artist is currently subject of surging collecting interest ahead of her major travelling retrospective slated to begin in 2020 which will end at the Solomon R. Guggenheim Museum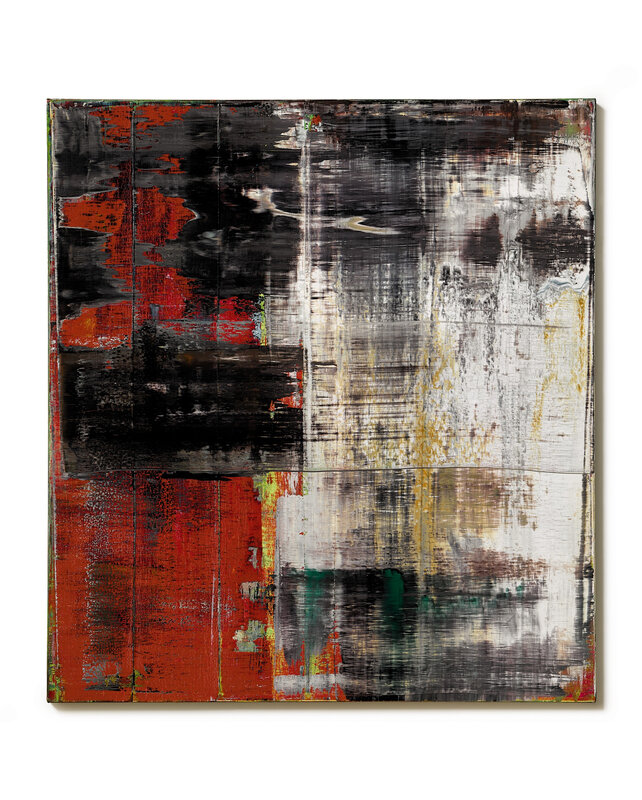 Gerhard Richter, Abstraktes Bild 802-3, 1994, oil on canvas, 112 x 102 cm. Estimate HK$18,000,000 – 28,000,000 / US$2,300,000-3,570,000. Courtesy Sotheby's.
A highly representative example of Gerhard Richter's era-defining series. This work was created in 1994, while the artist was at his artistic peak – dazzling in execution and riveting in chromatic complexity.
Fresh to the market, this work was exhibited in two museum shows in the mid-1990s and owned by the same owner for over two decades before being presently offered for sale.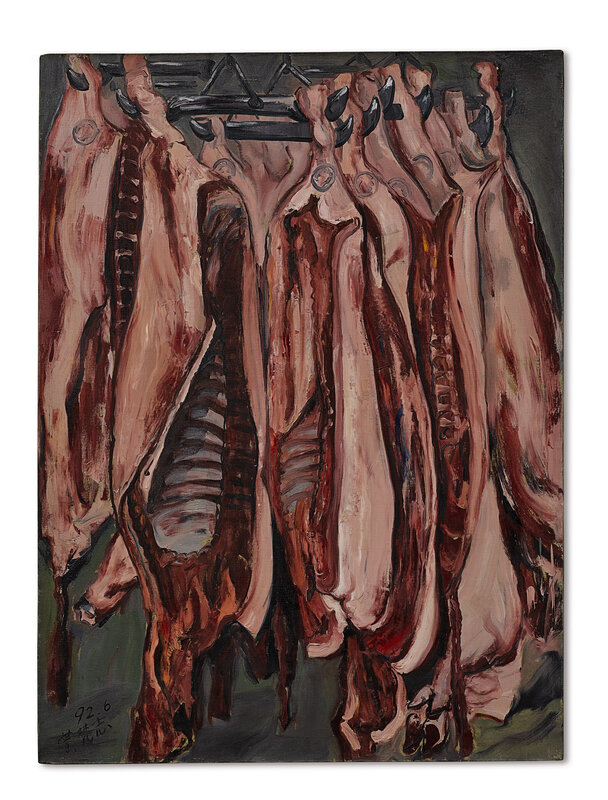 Zeng Fanzhi, Meat, 1992, oil on canvas, 130 x 95 cm. Estimate HK$10,000,000 – 15,000,000 / US$1,280,000-1,920,000. Courtesy Sotheby's.
An extremely rare and important early work by Zeng Fanzhi, it is also the first major work from his Meat series, created before the artist moved to Beijing.
The Meat series lasted for only one year, and works from this series are rarely seen at auctions.
It was exhibited at Zeng Fanzhi's large-scale retrospective at the Musee d'Art Moderne de la Ville de Paris (2013), prominently positioned next to The Last Supper, the current record-holding work by the artist.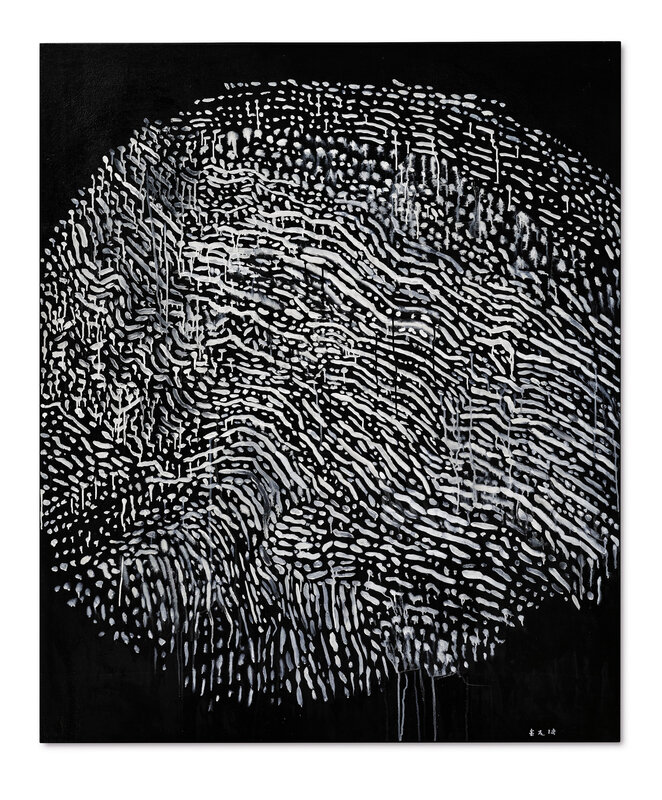 You Yuhan, Untitled, 1988, oil on canvas, 156 x 129 cm. Estimate HK$4,500,000 – 6,500,000 / US$575,000-830,000. Courtesy Sotheby's.
An archetypal and iconic Circle painting by Yu Youhan, one of the trailblazers of abstraction in China.
Circle paintings hold prime significance for the artist – capturing the essence of his spirituality, practice and philosophical approach to society and life.
These works combine intuition with formal construction, forging a balance between the spontaneous gestural mark-making of traditional Chinese ink painting and the all-over visual effects of Western abstraction.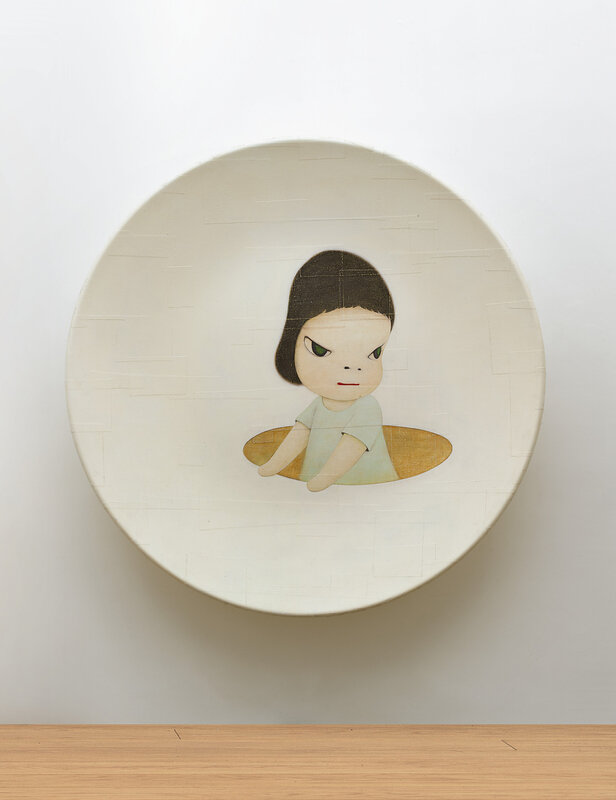 Nara Yoshitomo, Ready to Scout, 2001, acrylic on cotton mounted on FRP, 177.8 (diameter) x 25.4 cm. Estimate HK$15,000,000 – 20,000,000 / US$1,920,000-2,550,000. Courtesy Sotheby's.
A striking and exemplary work from Nara's oeuvre, hailing from a special series of circle 'dish' works that he created in 2001.
The work portrays Nara's most iconic motif: the scowling little girl in her signature pearly green dress, featuring intricately constructed patchwork and delicate Renaissance-esque brushwork characteristic of Nara's mature 2000s aesthetic.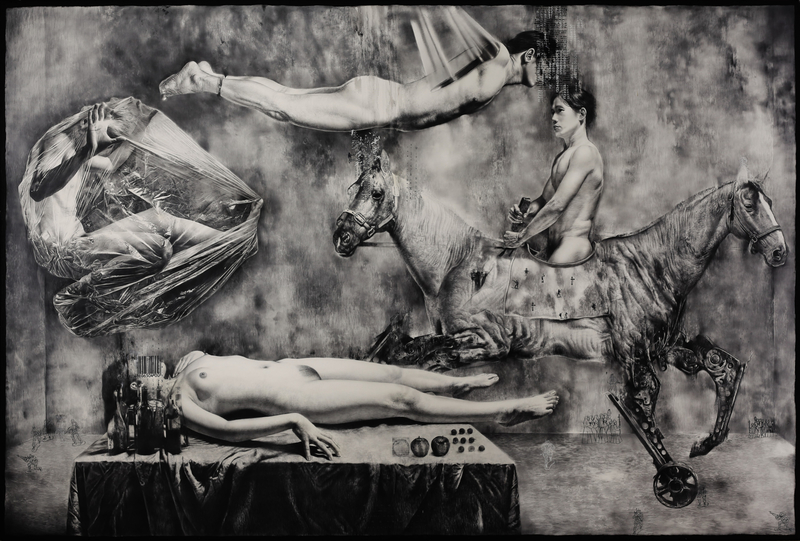 Roland Ventura, Human Study, 2015, graphite on canvas, 245 x 365 cm. Estimate HK$2,000,000 – 3,000,000 / US$255,000 – 383,000. Courtesy Sotheby's.
An award-winning work which earned Ronald Ventura the Ateneo award in 2005 for Visual Arts.
Widely exhibited throughout Southeast Asia and Australia, it is an iconic work executed in Ventura's signature monochrome palette and hyper realist method, utilising a rare medium of graphite on canvas.