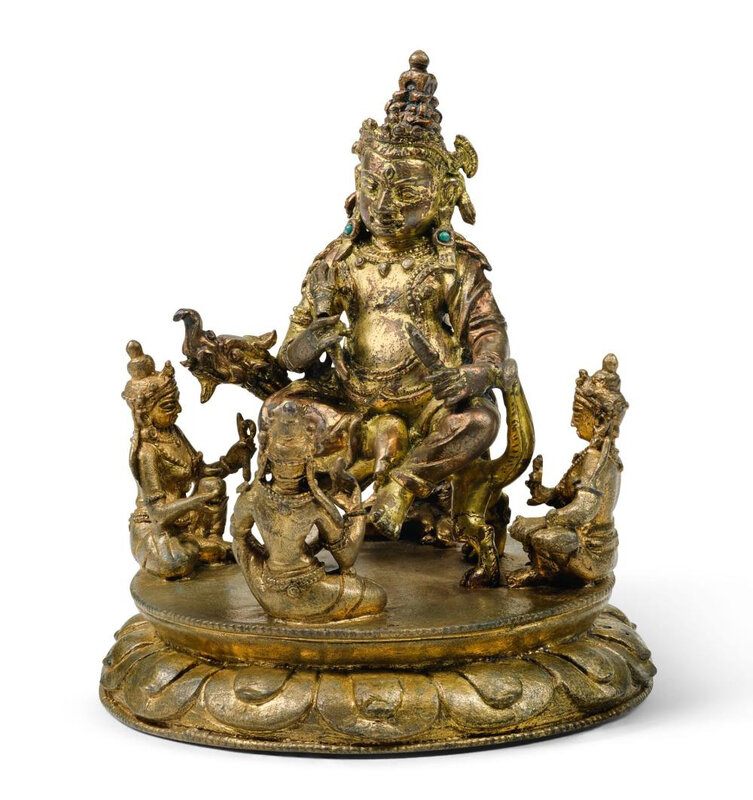 Lot 69. A small gilt-bronze figure of Jambhala, Tibet, 15th century; 11.2 cm, 4 3/8 in. Est: £50,000 - £70,000. © Sotheby's.
cast seated in lalitasana on the back of a mythical beast, holding an attribute in each hand, adorned in elaborate jewellery and a loose celestial scarf exposing his bare abdomen, dressed in a dhoti, his face with a benevolent expression framed by long pendulous earrings and a tiered crown, encircled by four smaller figures of bodhisattvas each holding attributes, all on a lotus pedestal.
Sotheby's. Important Chinese Art, London, 7 November 2018, 10:30 AM.