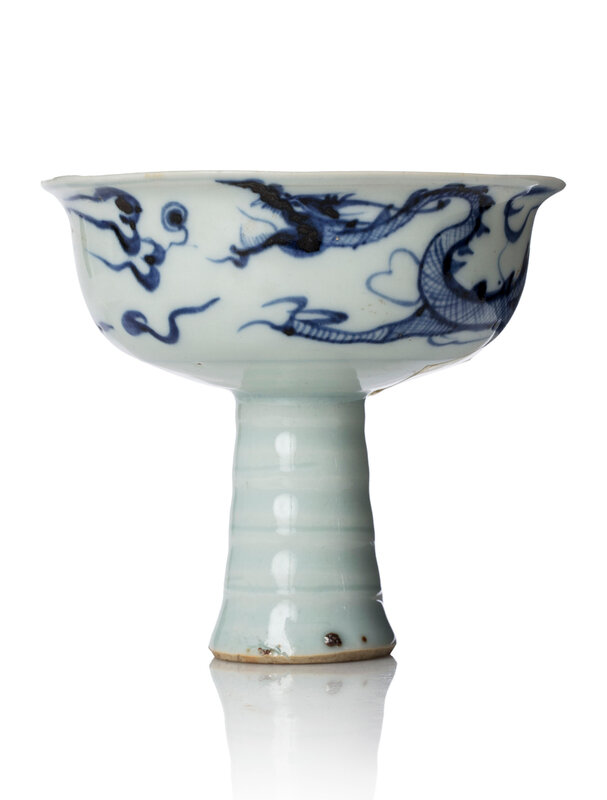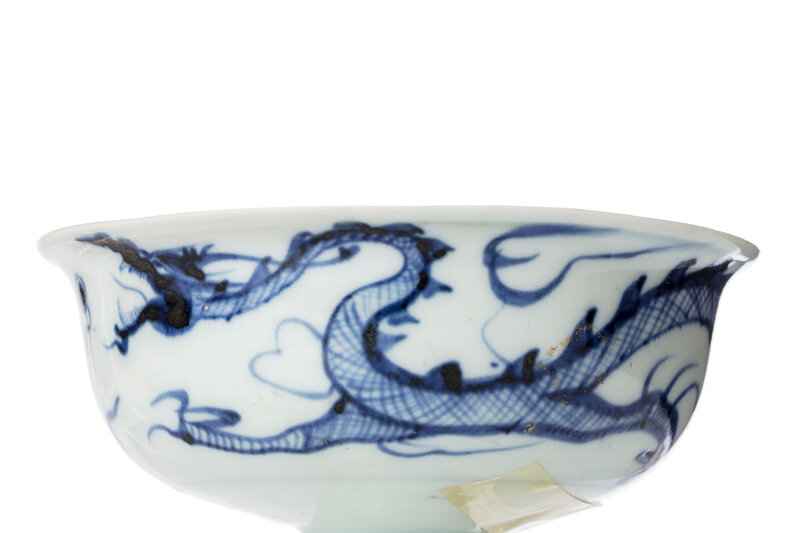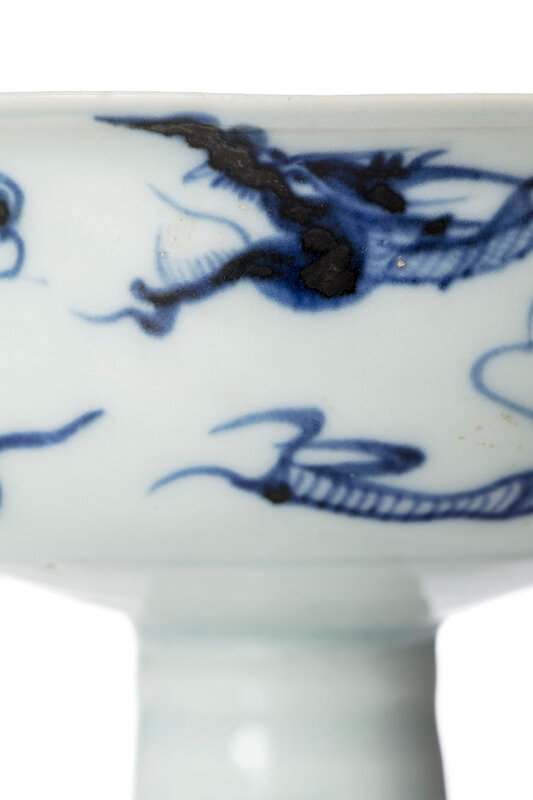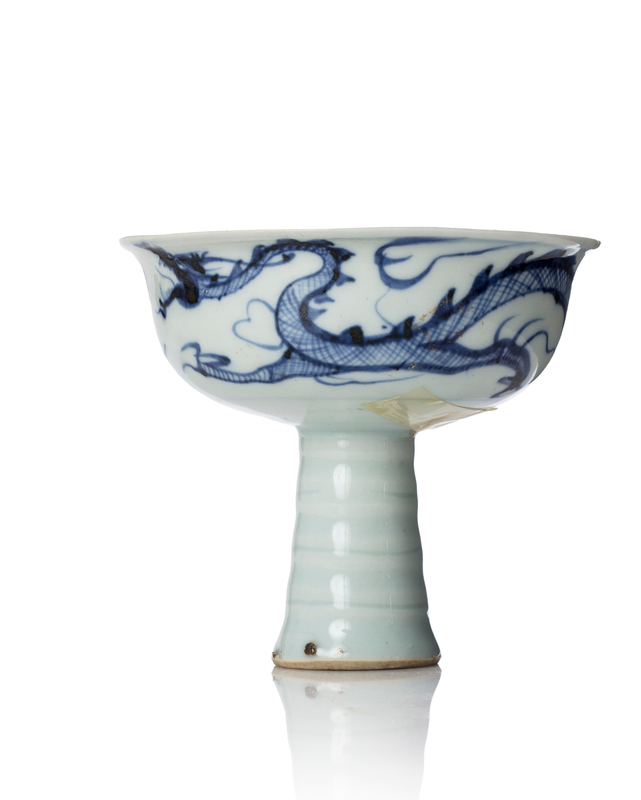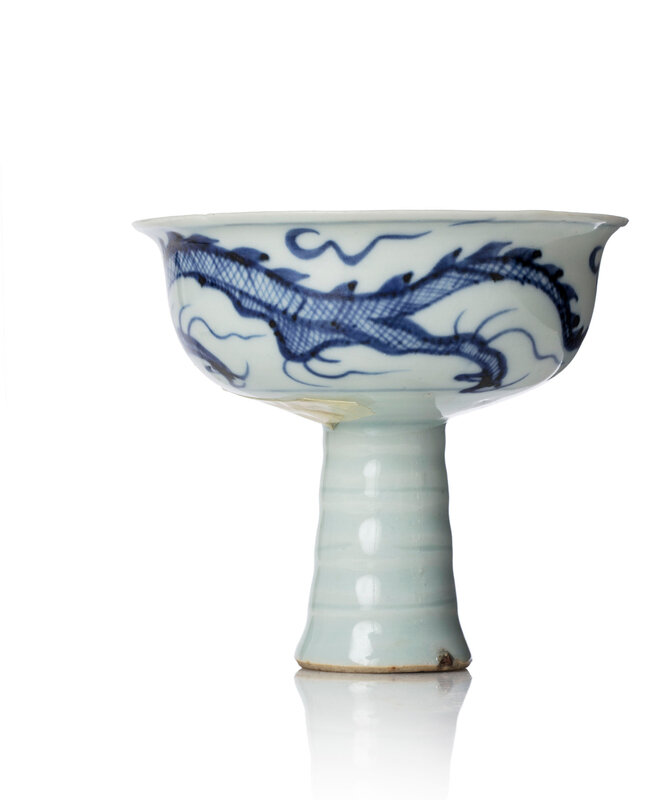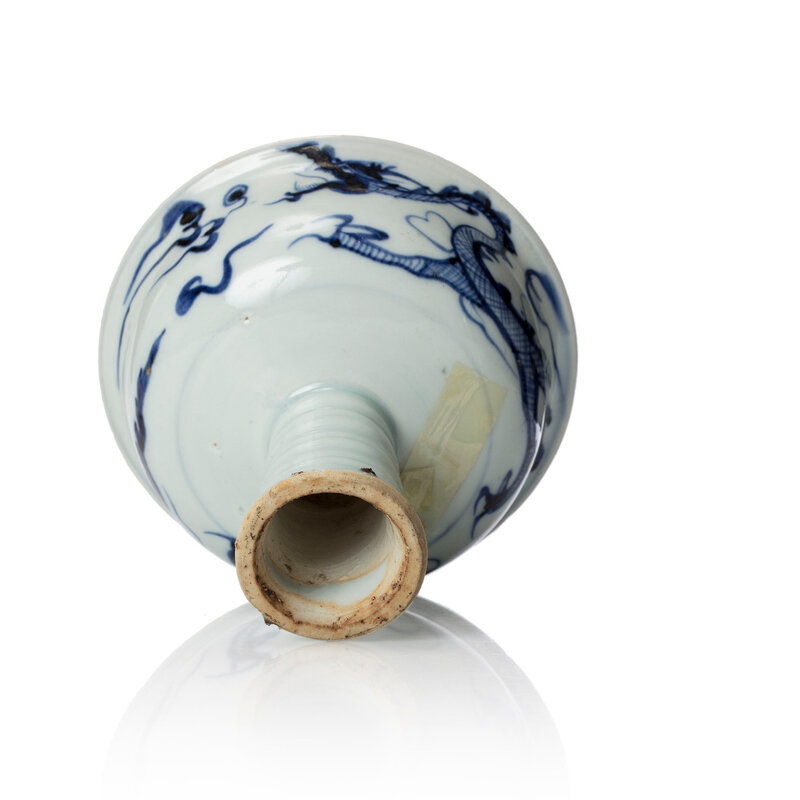 Lot 556. Chine, Dynastie Yuan, XIVe siècle. Rare coupe à pied en porcelaine. Hauteur : 10 cm. Diamètre : 11.2 cm. Estimation: 20 000 € / 30 000 €. Adjugé 220 000 €. Courtesy Artprecium
à décor bleu et blanc de dragon sur le pourtour, l'intérieur orné d'une fleur de pivoine en motif central, les parois délicatement ornées en léger relief d'un décor de type 'anhua' de dragons à la poursuite de la perle sacrée.
Légers défauts de cuisson au bas du pied ainsi qu'au col, excellent état général.
Provenance : Collection Spoerry, inventorié dans le carnet de collection sous le numéro 1033.
Une facture de L. Wannieck à Paris datée de Mars 1925 accompagne ce lot.
A Chinese Yuan dynasty 'Dragon' porcelain stem cup, the dragon scrolling around the upper body. The inside further decorated with a peony flower in the center and the sides with a light relief dragons and pearl design.

Compare with a similar step cup published in Jessica Harrison Hall Ming ceramics in the British Museum, London, 2001, no. 1: 24

Provenance: Spoerry collection, mentioned in the collector's personal inventory under the number 1033.

An invoice from L. Wannieck in Paris, dated March 1925 comes with this lot.
Arts d'Asie chez Artprecium, 75009 Paris (France), le 14 Décembre 2018 à 10h et 15h. Monsieur Jean Gauchet, expert.