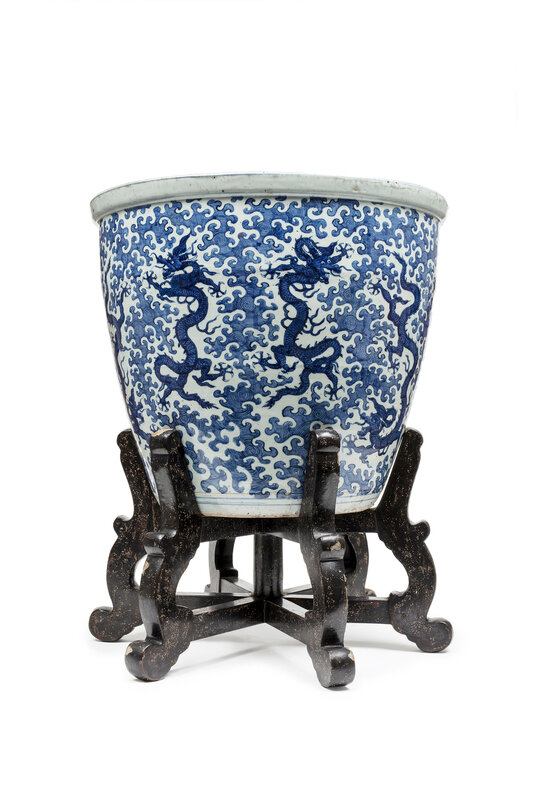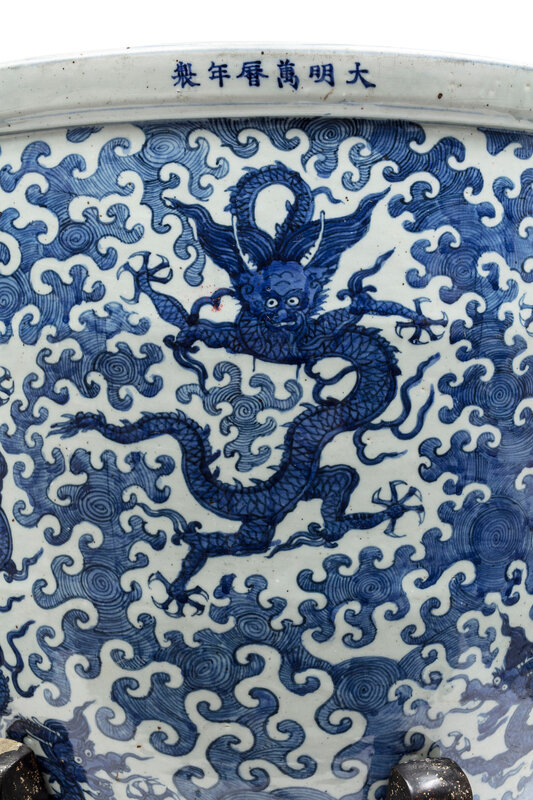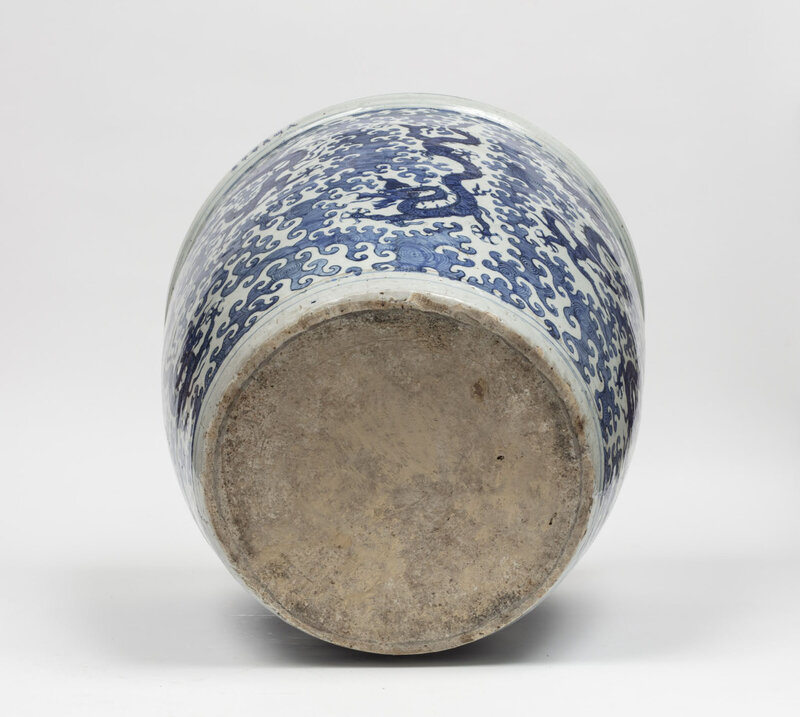 Lot 566. Chine, Dynastie Ming, Marque et époque Wanli (1572-1620). Importante vasque à poissons en porcelaine. Hauteur : 49 cm. Diamètre : 55.5 cm. Estimation: 10 000 € / 15 000 €. Adjugé 65 000 €. Courtesy Artprecium

à décor bleu et blanc de dragons parmi les flots bouillonnant. Marque Wanli en ligne sur le col légèrement renflé.

Col et surface générale présentant une usure consistante avec l'âge de l'objet.

Provenance : Collection Spoerry, inventorié dans le carnet de collection sous le numéro 1010bis.

Une facture de Yamanaka & Co. à Kyoto datée de Avril 1921 accompagne ce lot.

A Chinese Wanli mark and period blue and white fish bowl with dragons scrolling amidst wavy waters. Base unglazed.

Provenance: Spoerry collection, mentioned in the collector's personal inventory under the number 1010bis.

An invoice from Yamanaka & Co. dated of April 1921 comes with this lot.
Arts d'Asie chez Artprecium, 75009 Paris (France), le 14 Décembre 2018 à 10h et 15h - Monsieur Jean GAUCHET, Expert.