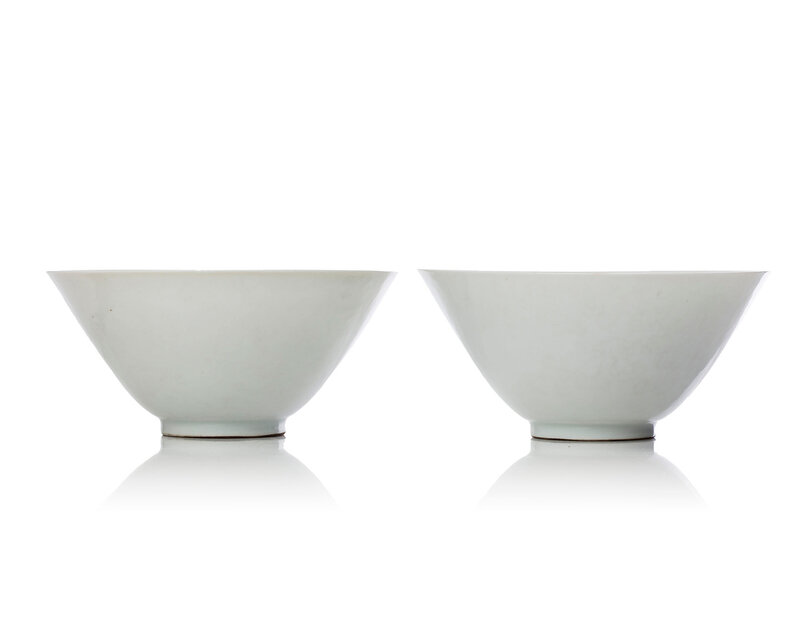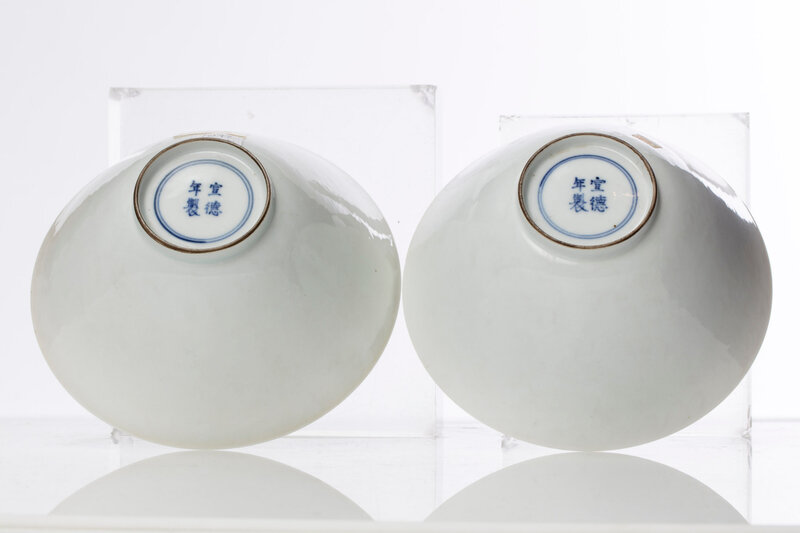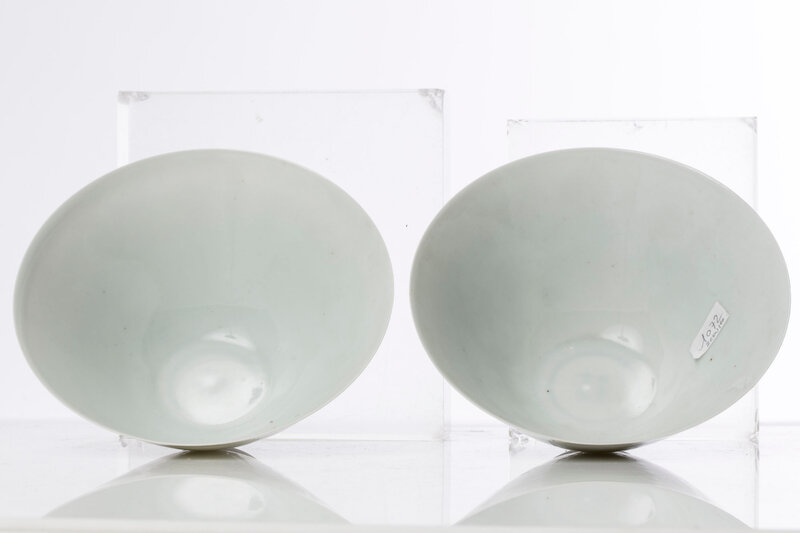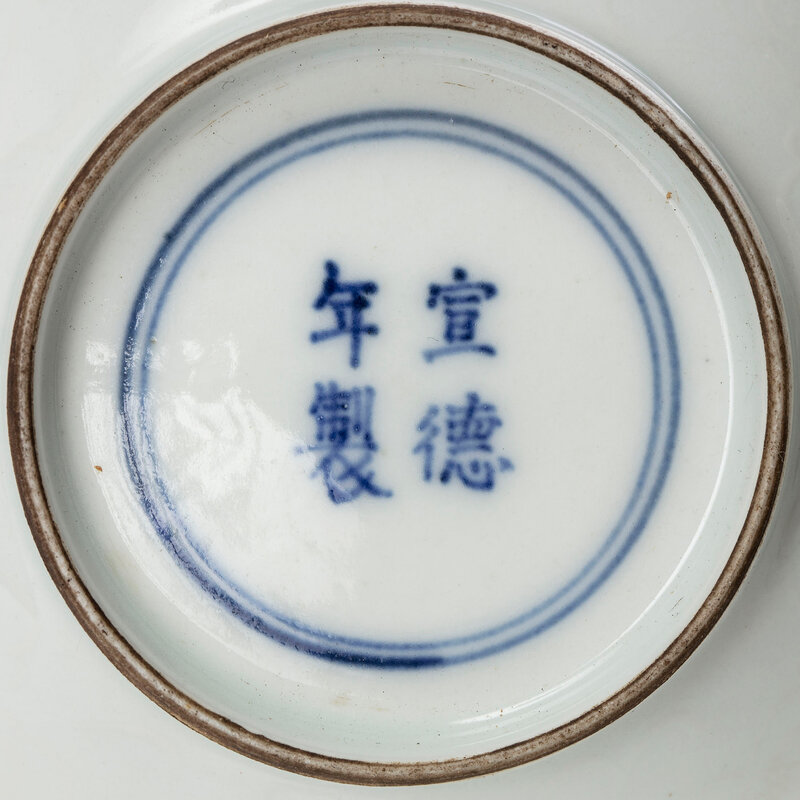 Lot 570. Chine, Dynastie Qing, XVIIIe siècle, Paire de coupes en porcelaine coquille d'œuf et décor secret Anhua de dragons. Hauteur : 8 cm. Diamètre : 17 cm. Estimation: 2 500 € / 3 000 €. Adjugé 6 200 €. Courtesy Artprecium
marque apocryphe Xuande à quatre caractères sous la base.

Provenance : Collection Spoerry, inventorié dans le carnet de collection sous le numéro 1072.

A pair of Chinese 18th century Xuande mark porcelain bowls decorated with 'Anhua' secret design of dragons and clouds.

Provenance: Spoerry collection, mentioned in the collector's personal inventory under the number 1072.
Arts d'Asie chez Artprecium, 75009 Paris (France), le 14 Décembre 2018 à 10h et 15h - Monsieur Jean GAUCHET, Expert