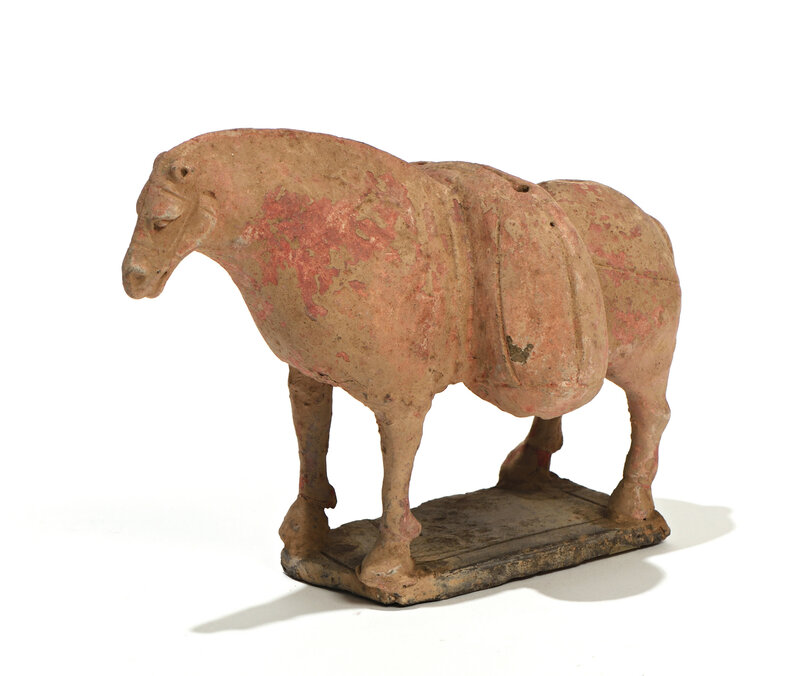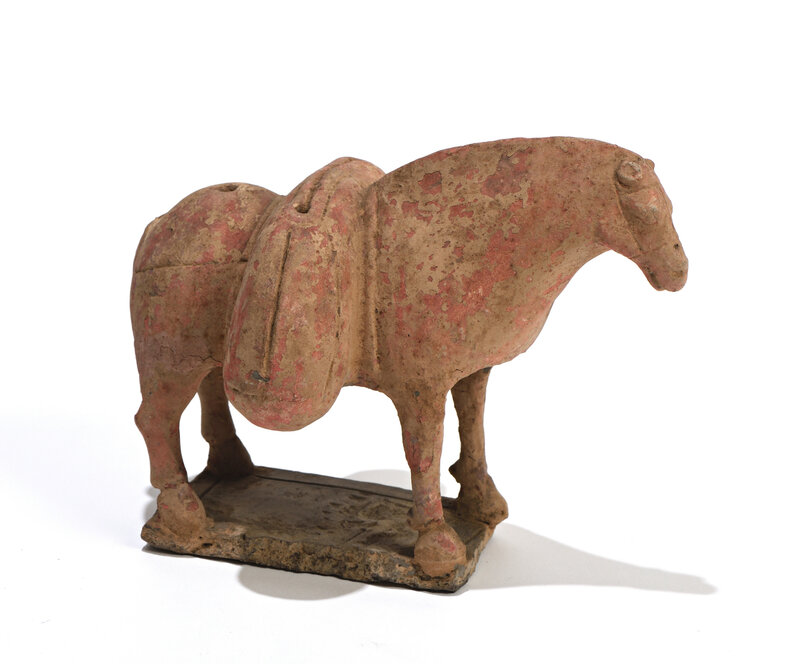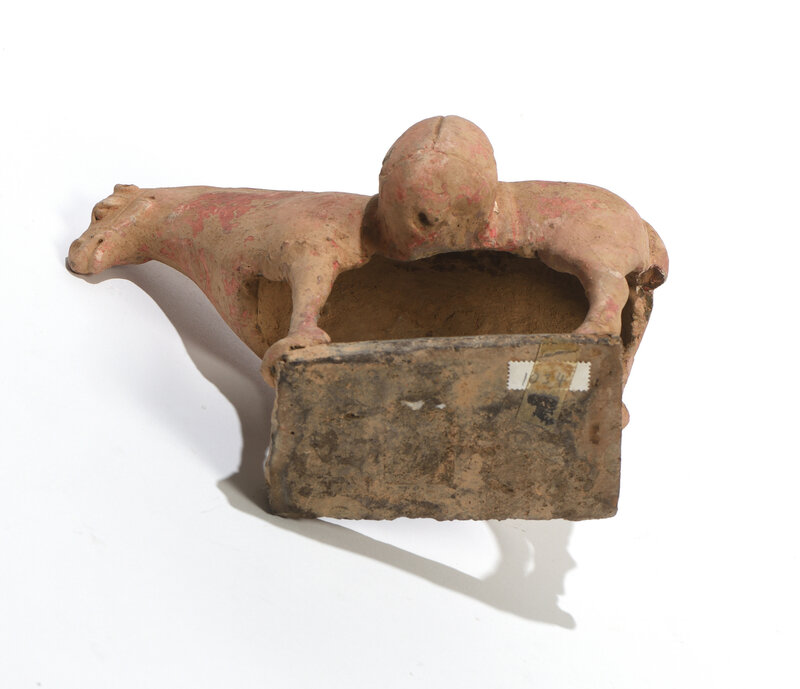 Lot 546. Chine, Wei du Nord, V-VIe siècle, Cheval en terre cuite polychrome. Hauteur : 14.5 cm. Estimation: 800 € / 1 000 €. Adjugé 800 €. Courtesy Artprecium
Provenance : Collection Spoerry, inventorié dans le carnet de collection sous le numéro 1034.

Une facture de L. Wannieck à Paris datée de Mars 1925 accompagne ce lot.

A Chinese Northern Wei terracotta polychrome figure of a standing horse.

Provenance: Spoerry collection, mentioned in the collector's personal inventory under the number 1033.

An invoice from L. Wannieck in Paris, dated March 1925 comes with this lot.
Arts d'Asie chez Artprecium, 75009 Paris (France), le 14 Décembre 2018 à 10h et 15h - Monsieur Jean GAUCHET, Expert