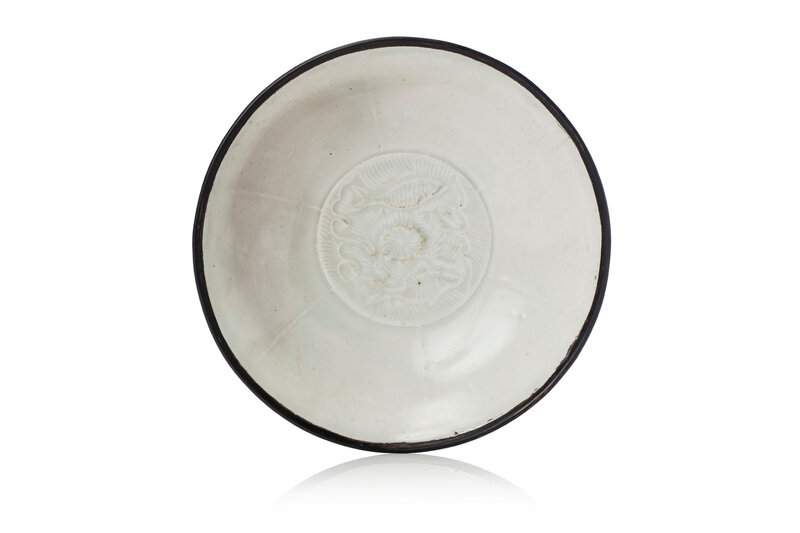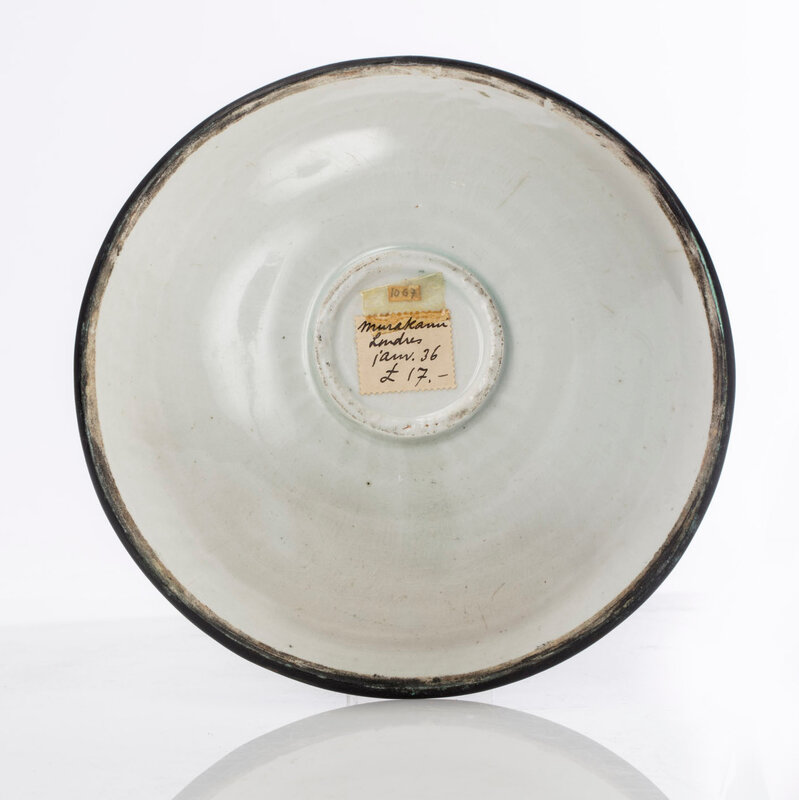 Lot 548. Chine, Dynastie Song, XIIe siècle, Coupe en porcelaine à glaçure Ding et décor incisé de poissons en son centre. Diamètre : 17 cm. Estimation: 1 400 € / 1 600 €. Unsold. Courtesy Artprecium
Un léger fêle.

Provenance : Collection Spoerry, inventorié dans le carnet de collection sous le numéro 1067.

Une facture de Murakami à Londres datée de Janvier 1936 accompagne ce lot.

A Chinese Song dynasty Dingyao lobed bowl with a central incised medallion of twin fish design.

Provenance: Spoerry collection, mentioned in the collector's personal inventory under the number 1067.

An invoice from Murakami in London, dated January 1936 comes with this lot.
Arts d'Asie chez Artprecium, 75009 Paris (France), le 14 Décembre 2018 à 10h et 15h - Monsieur Jean GAUCHET, Expert