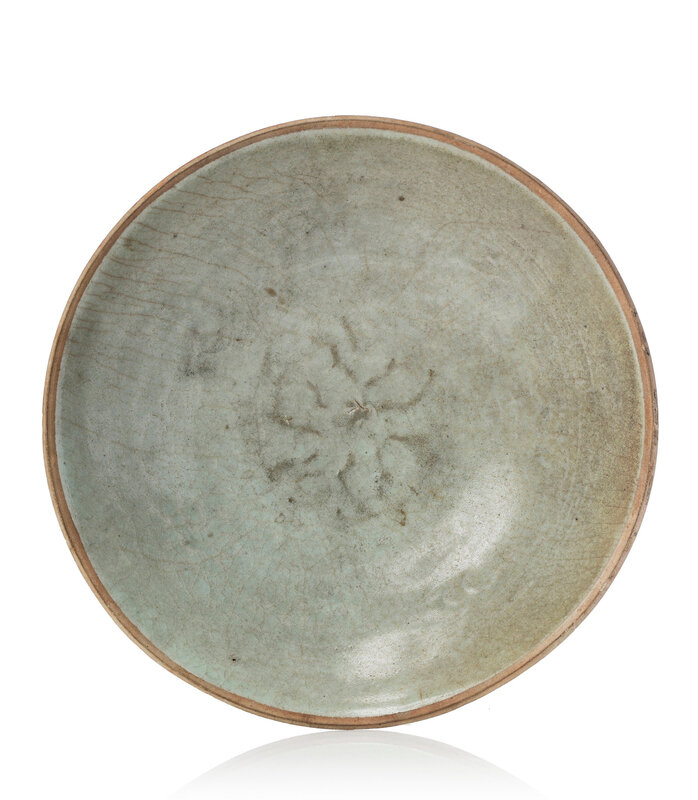 Lot 558. Chine, Dynastie Song, XIIe siècle, Coupe en céramique à couverte dite eau de rivière légèrement craquelée et décor de pivoine incisé. Hauteur : 4 cm. Diamètre : 17.5 cm. Estimation: 1 200 € / 1 400 €. Unsold. Courtesy Artprecium.
Provenance : Collection Spoerry, inventorié dans le carnet de collection sous le numéro 1018.

A Chinese Song dynasty light crackle glaze dish.

Provenance: Spoerry collection, mentioned in the collector's personal inventory under the number 1018.
Arts d'Asie chez Artprecium, 75009 Paris (France), le 14 Décembre 2018 à 10h et 15h - Monsieur Jean GAUCHET, Expert