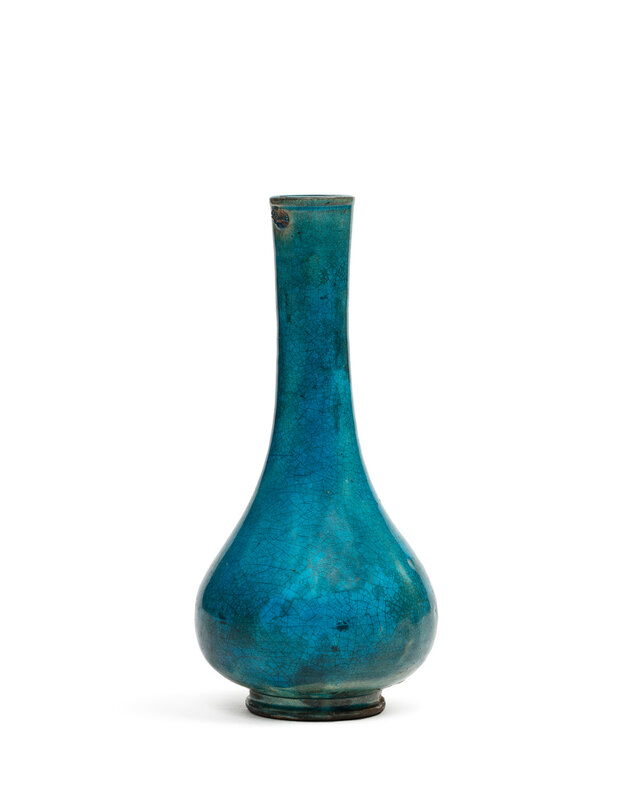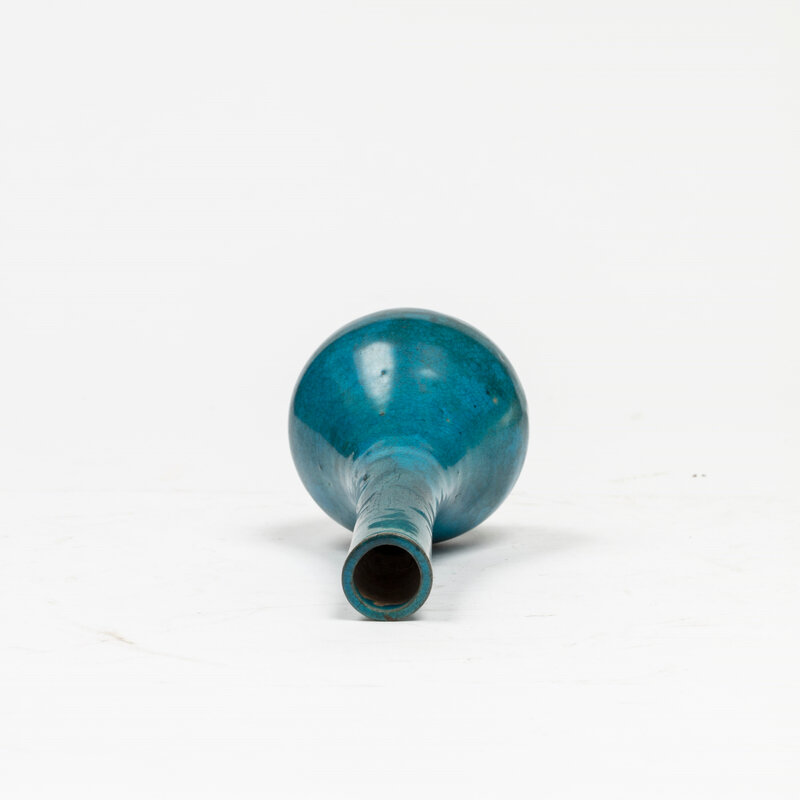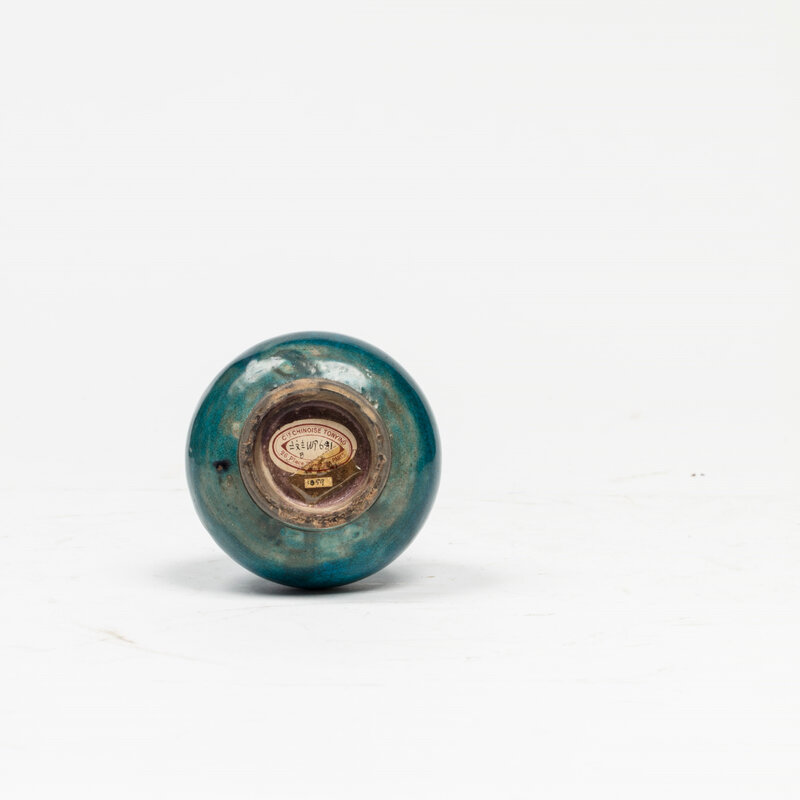 Lot 560. Chine, Dynastie Ming,Vase à long col dit 'bouteille' recouvert d'une glaçure turquoise. Hauteur : 18 cm. Estimation: 600 € / 800 €. Unsold. Courtesy Artprecium.

Un léger défaut de glaçure au col.

Provenance : Collection Spoerry, inventorié dans le carnet de collection sous le numéro 1059.

Une facture de la Companie Chinoise Tonying à Paris datée de Juin 1931 accompagne ce lot.

A Chinese Ming dynasty turquoise bottle vase.

Provenance: Spoerry collection, mentioned in the collector's personal inventory under the number 1059.

An invoice from the Companie Chinoise Tonying in Paris, dated June 1931 comes with this lot.
Arts d'Asie chez Artprecium, 75009 Paris (France), le 14 Décembre 2018 à 10h et 15h - Monsieur Jean GAUCHET, Expert