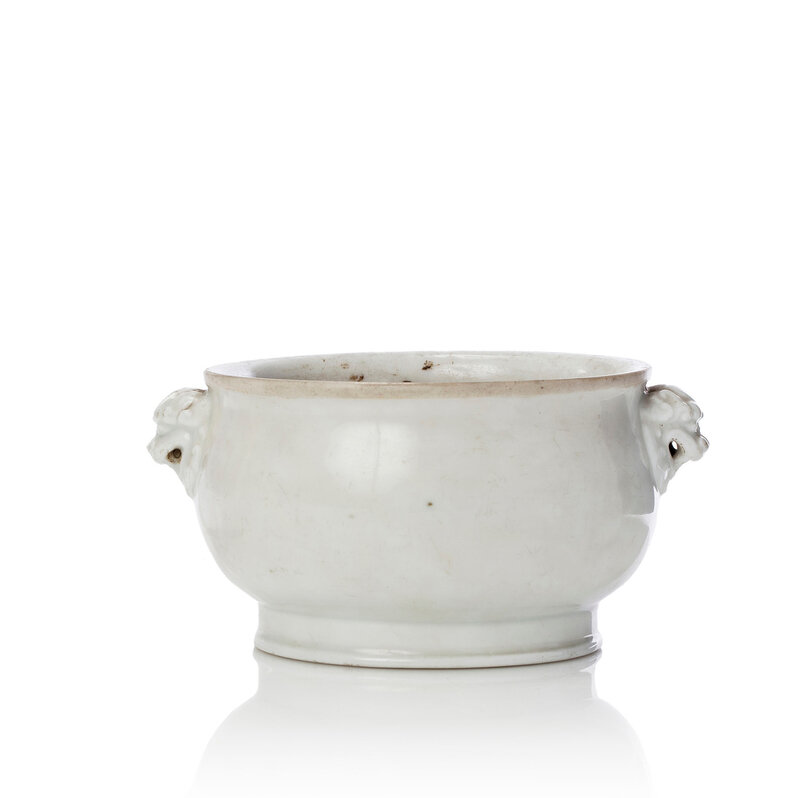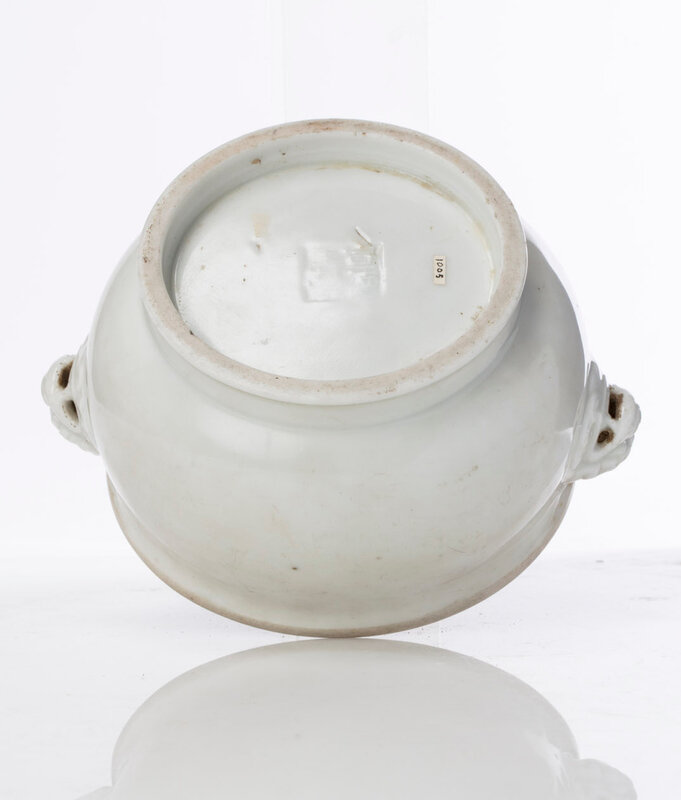 Lot 562. Chine, XVIIe siècle, Brûle-parfum en porcelaine blanc de chine. Hauteur : 7 cm. Diamètre : 11 cm. Estimation: 1 600 € / 1 800 €. Unsold. Courtesy Artprecium.
le corps bombé et flanqué de part et d'autre de masques de lions bouddhiques. Une marque Xuande à quatre caractères incisée sous la base.

Un léger défaut au col, possiblement limé. Léger éclat au pied.

Provenance : Collection Spoerry, inventorié dans le carnet de collection sous le numéro 1005.

A Chinese Xuande mark 17th century 'Blanc de Chine' censer.

Provenance: Spoerry collection, mentioned in the collector's personal inventory under the number 1005.
Arts d'Asie chez Artprecium, 75009 Paris (France), le 14 Décembre 2018 à 10h et 15h - Monsieur Jean GAUCHET, Expert