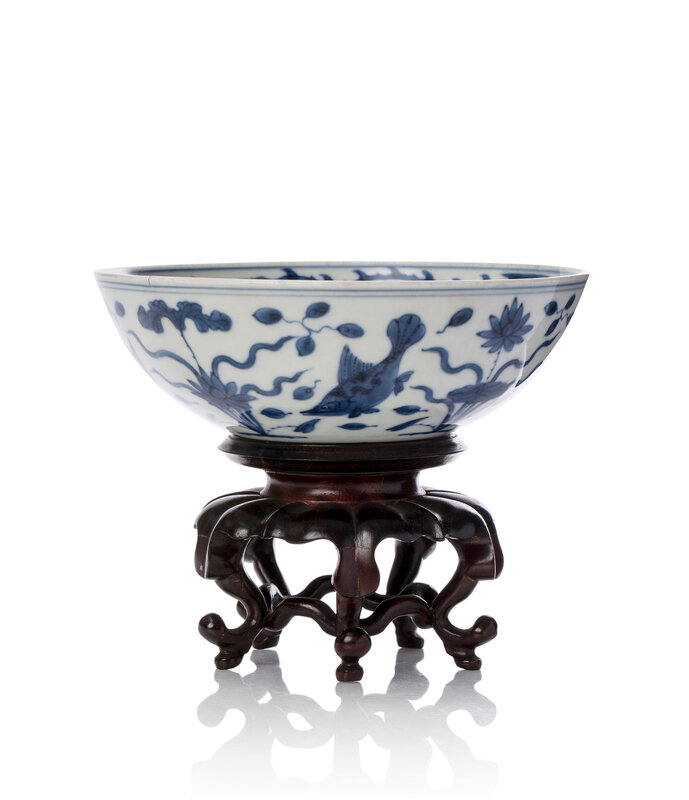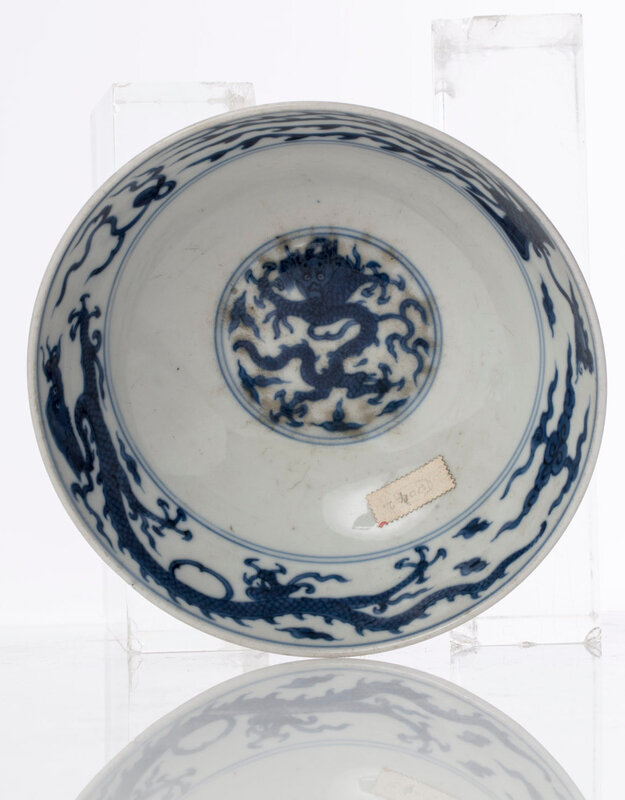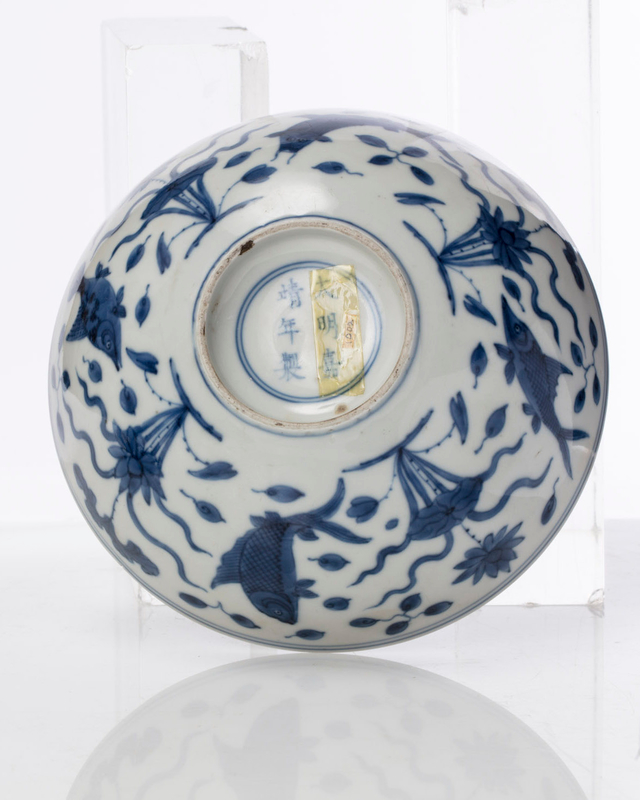 Lot 563. Chine, Dynastie Ming, époque Jiajing (1521-1567), Bol en porcelaine à décor bleu blanc de carpes dans un étang, l'intérieur orné de dragons. La base porte une marque Jiajing à six caractères. Hauteur : 5.5 cm. Diamètre : 15 cm. Estimation: 1 500 € / 2 000 €. Adjugé 7 200 €. Courtesy Artprecium.
Usures.

Provenance : Collection Spoerry, inventorié dans le carnet de collection sous le numéro 1002.

Une facture de la Galerie Yamanaka à Kyoto datée de Mai 1920 accompagne ce lot.

A Chinese Jiajing mark and period blue and white decorated bowl with design of lotus and fish outside. The inside decorated with a dragon in the center

Provenance: Spoerry collection, mentioned in the collector's personal inventory under the number 1002

An invoice from the Yamanaka Gallery in Kyoto, dated May 1920 comes with this lot.
Arts d'Asie chez Artprecium, 75009 Paris (France), le 14 Décembre 2018 à 10h et 15h - Monsieur Jean GAUCHET, Expert