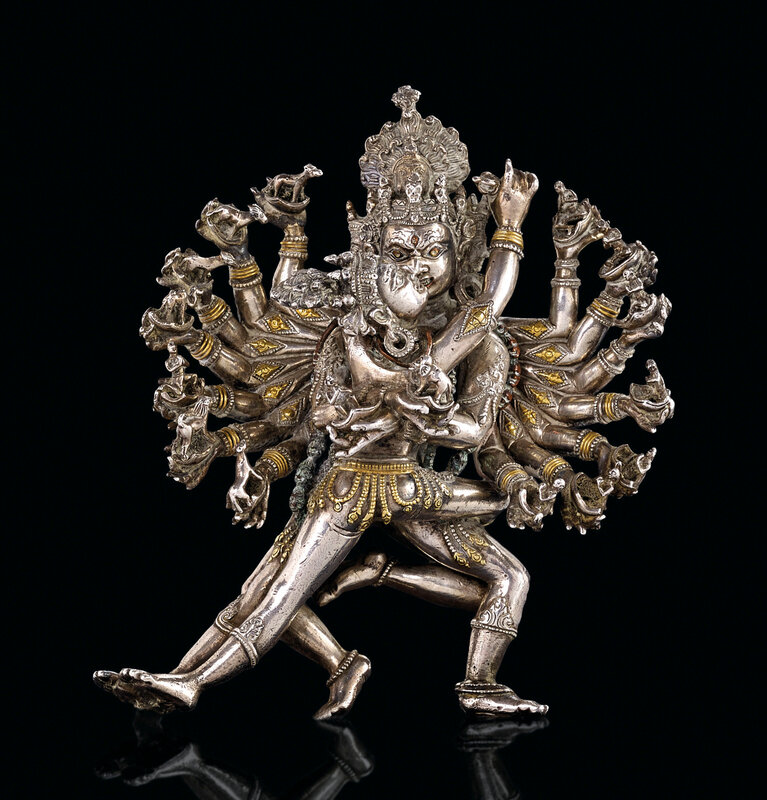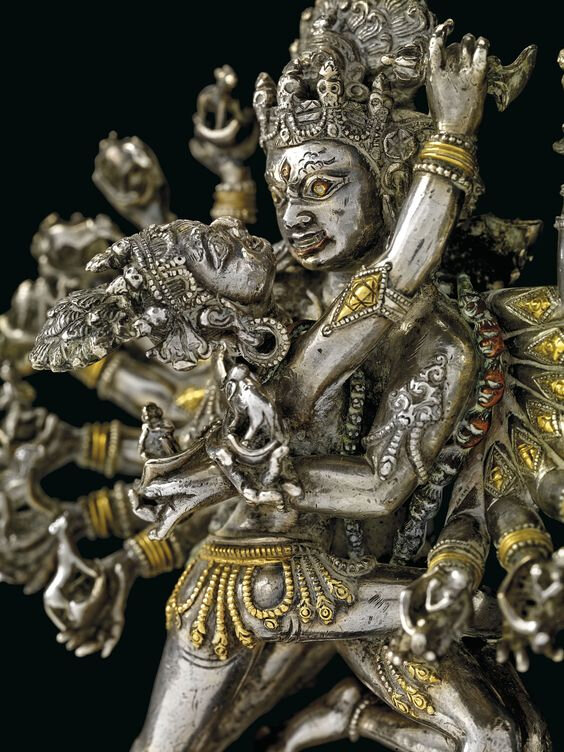 Lot 29. An important gold-inlaid silver figure of Hevajra, Tibet, circa 15th century. Hauteur: 12 cm. (4 ¾ in.). Estimate EUR 80,000 - EUR 120,000. Price realised EUR 439,500. © Christie's Images Limited 2018.
Il est représenté debout en alidasana. Ses seize bras rayonnent autour de lui, chaque main tenant un kapala surmonté d'un animal ou d'une divinité. Ses mains principales enlacent sa parèdre. Paré de bijoux incrustés d'or, il porte un mala composé de têtes coupées. Ses neuf visages montrent des expressions diverses ; base manquante.
Provenance: The Private Collection of Lionel and Danielle Fournier of Himalayan Art, collected in Europe during 1970s-1980s.
Note: This masterwork is made of silver while its jewellery is heightened with gold enhancing its rarity and sheer beauty. Despite the loss of the original pedestal the complexity of the composition of both figures is still remarkable lively and well-balanced. For instance the multiple arms are so skilfully arranged that none obscures the others and their legs are gracefully posed. The overall composition seems to create an organic rhythm resulting in a dynamic force which clearly will be even more emphasized when seen in the dark inner sanctuary chapel (mgon khang) of a temple with just some flickering flames of butter-lamps that lit the silver couple in sexual union.