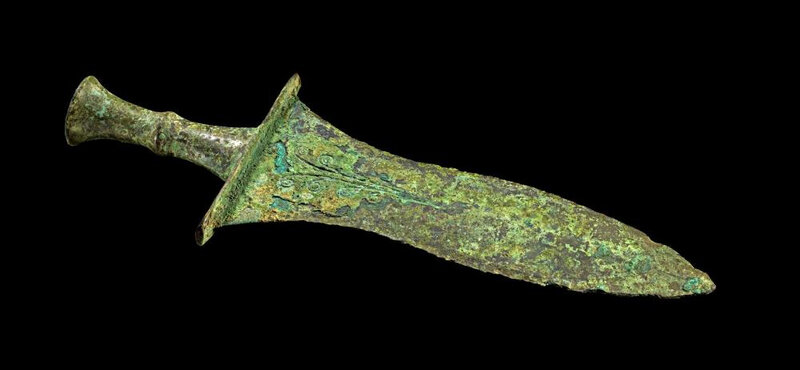 Lot 557. Bronze dagger, Vietnam, Dong-Son-Culture, 206 B.C. - 221 A.D. L 28cm. Estimate €640 - €800. Unsold. Courtesy Gorny & Mosch GmbH.
with curved blade and graved decoration in form of double volutes on the both sides of the blade. Green patina, tiny fragments of the blade missing.
Provenance: Collection H.N., Franken, since 1994.
Cf. VAN HOA DONG SON O VIETNAM. The Dong Son Culture in Vietnam (1994) p. 462, no.3.