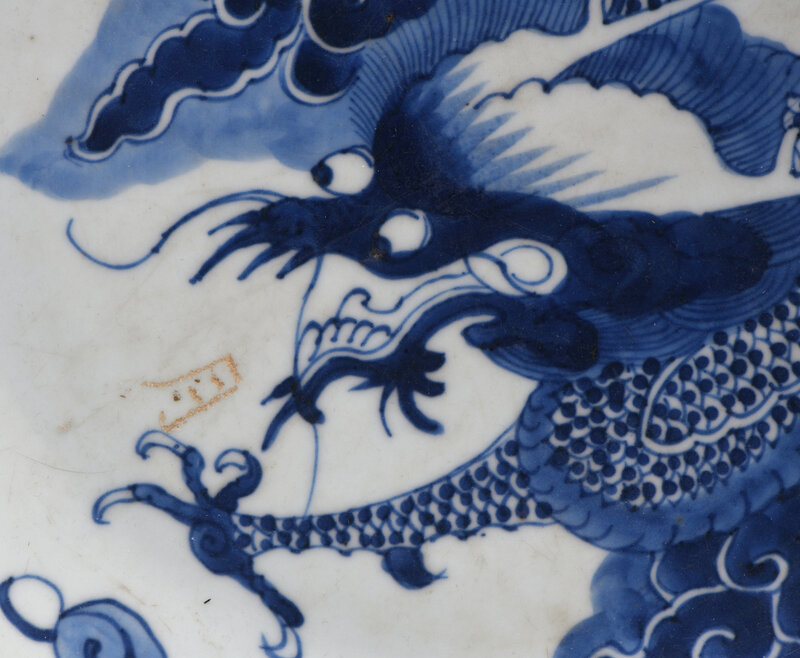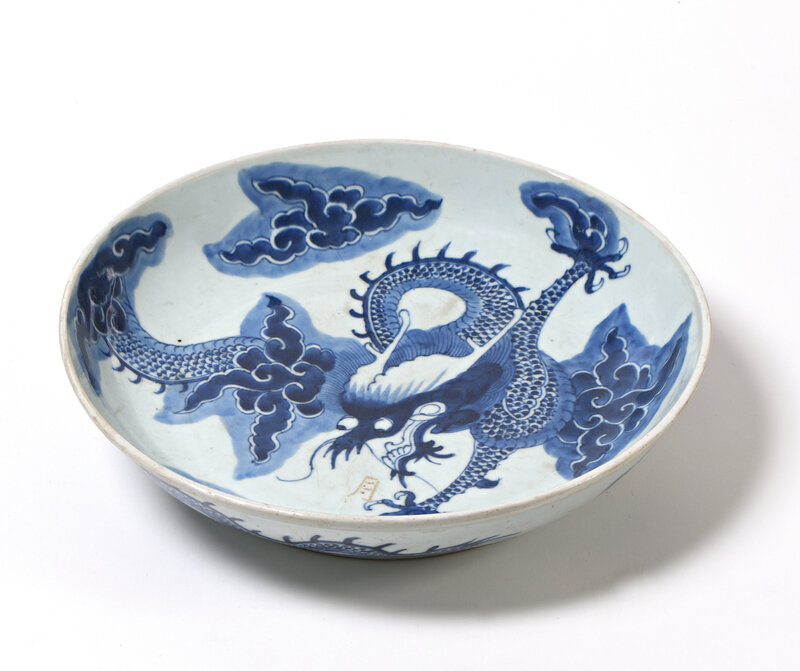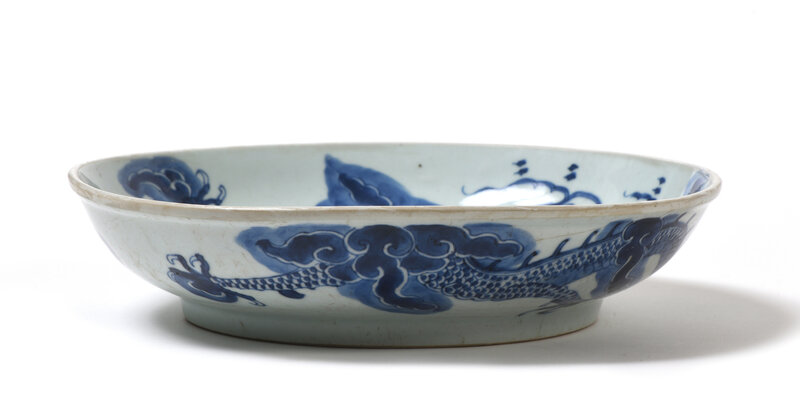 Lot 591. A Chinese blue and white dragon dish for the Vietnamese market, 19th century. Diamètre : 28.5 cm. Estimation : 200 € - 300 €. Adjugé : 360 €. Courtesy Artprecium
à décor bleu et blanc de dragon pourchassant la perle sacrée parmi les nuages. Base non glaçurée.
A Chinese for the Vietnamese market 19th century porcelain dish with blue and white dragon in pursuit of the flaming pearl.
Arts d'Asie chez Artprecium, 75009 Paris (France), le 14 Décembre 2018 - Monsieur Jean GAUCHET, Expert.