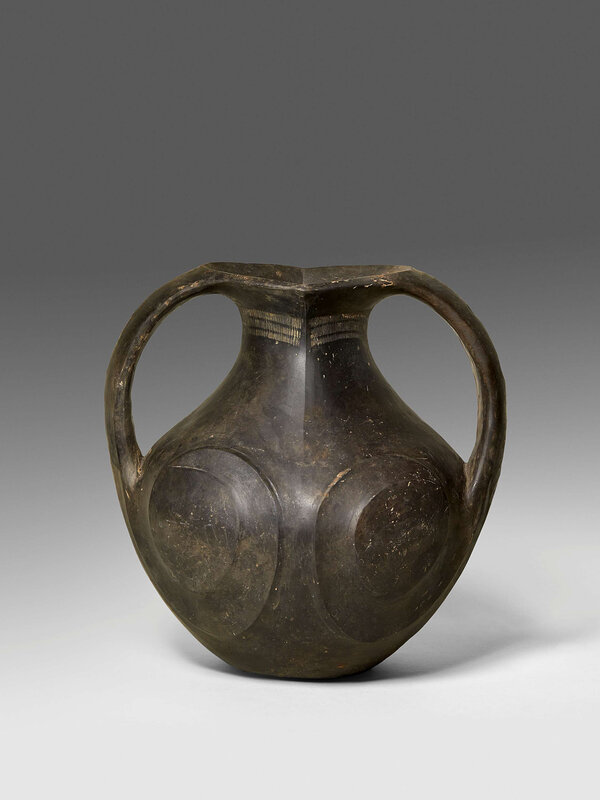 Amphora, China, Eastern Zhou Dynasty, period of the fighting kingdoms, 475-221 BC. Grey terracotta covered with 'noir de fumée', representing a jar with two handles intended for the conservation of cereal seeds. H 29 cm. © Eric Pouillot at BRAFA 2019, Stand 26c.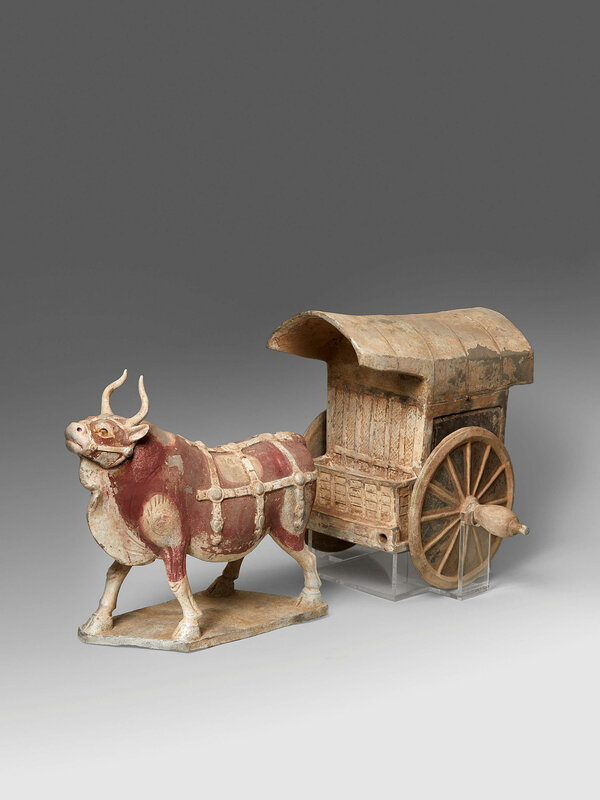 Buffalo and cart, China, Northern Qi Dynasty, 550-577. Grey terracotta with traces of brown, red and white ochre pigments, representing a buffalo harnessed for the parade pulling a cart. H 30 x W 54 cm. © Eric Pouillot at BRAFA 2019, Stand 26c.
Camel and beggar, China, Tang Dynasty (618-907), 8th century. Salmon terracotta representing a kneeling camel loaded with skins and blankets, and its camel driver. A seated beggar calls out to him. 39 x W 31 cm. © Eric Pouillot at BRAFA 2019, Stand 26c.
Passionné d'archéologie, spécifiquement de la Chine, Eric Pouillot a souhaité transmettre son amour pour les objets de fouille en devenant, après deux années consacrées à l'histoire de l'art, marchand spécialisé. Sa galerie, idéalement située au cœur du Carré Rive Gauche, est plus particulièrement dédiée aux objets de terre cuite, glacurés ou non, et de bronzes, qui constituent le mobilier funéraire chinois, illustré par des statuettes zoomorphes ou anthropomorphes, de la vaisselle et des modèles d'architecture.
8 Rue de Beaune, FR-75007 Paris - ericpouillot@gmail.com - www.eric-pouillot.fr