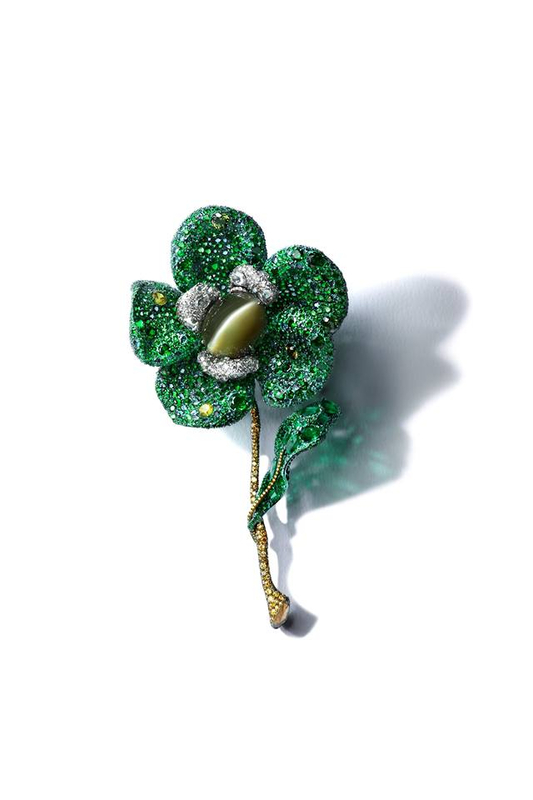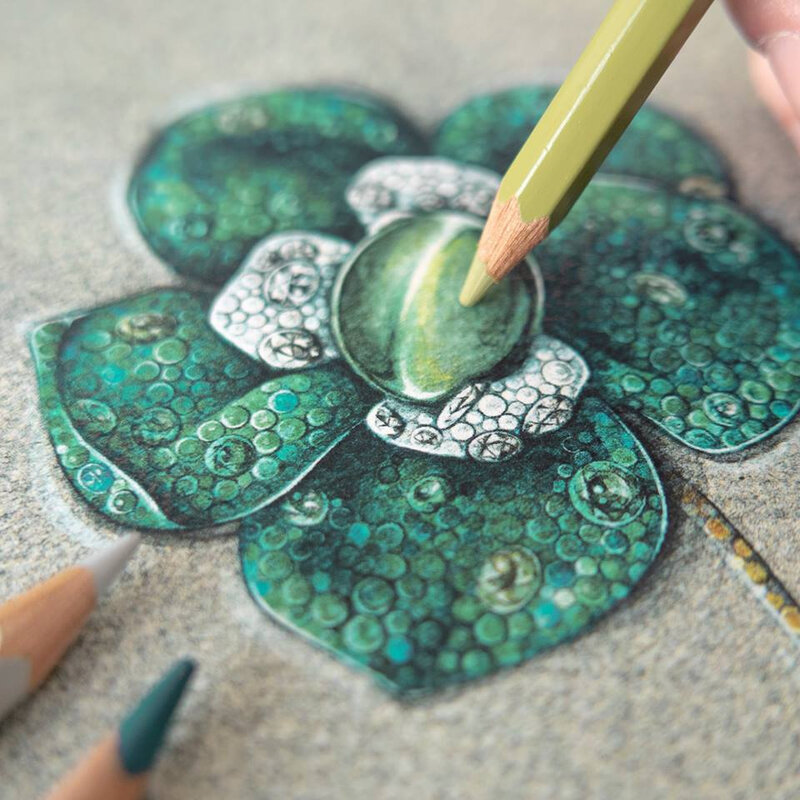 Black Label Masterpiece XVII, 'Greenovia Brooch', 2018. Titanium, 18K White Gold and Silver set with 105-carat Chrysoberyl Cat's eye, diamonds and nearly 2,500 pieces of 6 varieties of green gemstones, 17.3 x 8.9 cm (6.8 x 3.5 in.). © CINDY CHAO The Art Jewel at TEFAF 2019, Stand 139.
CINDY CHAO The Art Jewel was founded in 2004 by jewellery artist Cindy Chao. Her unique, sculptural jewellery collections are consistently and globally sought by private collectors and prestigious auction houses such as Christie's, Sotheby's and Philips. Chao's iconic Black Label Masterpieces, which are symbolic of the ongoing metamorphosis of both artistry and technique, merge the rarest gemstones with innovative designs. The White Label collection, inspired by the artist's core design concepts, encapsulates these same design principles in a multi-layered manner, offering an alternative to the exclusivity of her Masterpieces. Chao's art jewels can be experienced in museums, auctions, private exhibitions throughout the world, and the brand's exclusive private showroom in Hong Kong. Recently in 2016, CINDY CHAO The Art Jewel was invited to participate in the 28th Biennale des Antiquaires in Grand Palais Paris. This landmark signified the brand's swift rise to global recognition at the highly regarded event; it also marked the first worldwide unveil of Chao's masterful pieces to the public.
TEFAF MAASTRICHT, March 16-24, 2019 - Maastricht.
CINDY CHAO The Art Jewel. 50 Connaught Road Central Suite 1205 NA Hong Kong Hong Kong +852 25618298 Visit website