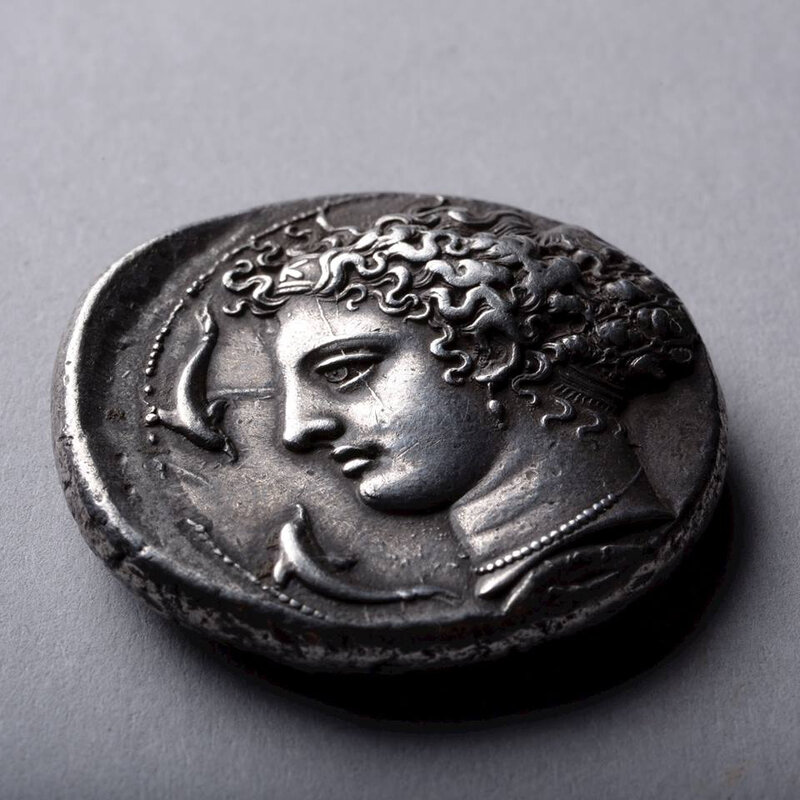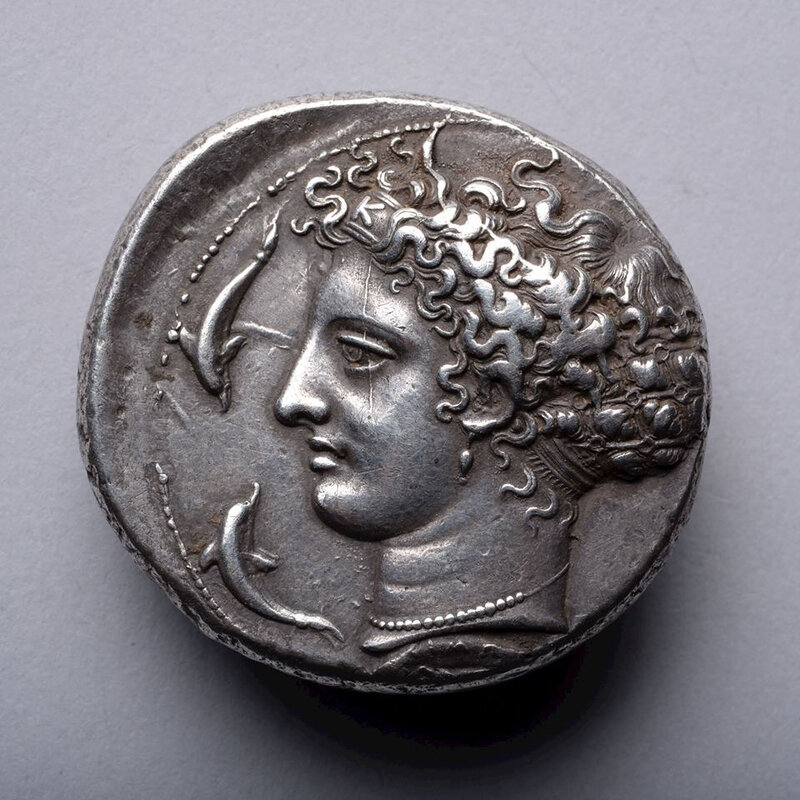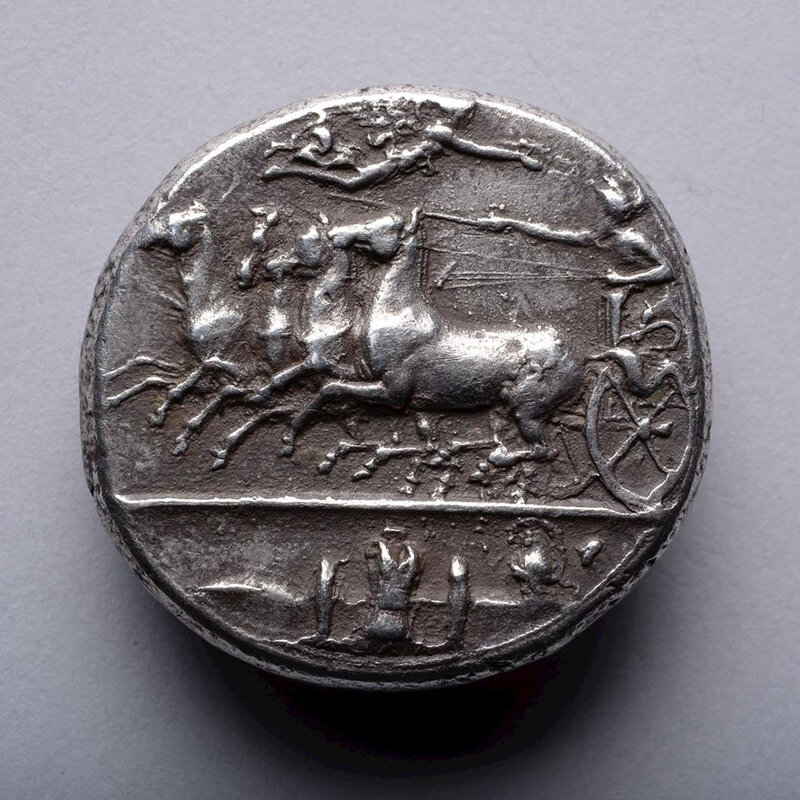 Silver dekadrachm by Kimon, Syracuse, Sicily, circa 405 - 400 BC. Silver. Diameter 3.6 cm Weight 43.5 g. © ArtAncient at TEFAF 2019, Stand 2.
Provenance: Bibliothèque Nationale, Paris, coin 1361, acquired prior to 1878; Münzen und Medaillen XXV, 17th November 1962, lot 419.
Literature: J. Foville, Revue Numismatique, Choix des monnaies grecques du Cabinet de France, Paris, 1913, cat. no. 173, p. 12
J.H. Jongkees, The Kimonian Dekadrachms, a contribution to sicilian numismatics, Utrecht, 1941, cat. no. 3p, p. 14.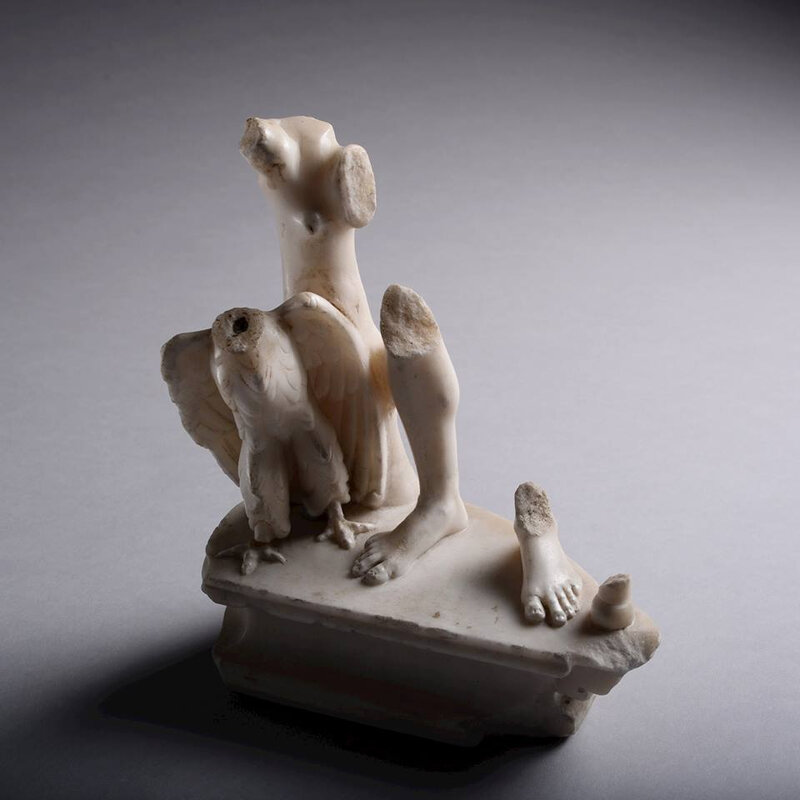 Statuette of Zeus, Circa 2nd - 3rd century AD. Marble. Height 20 cm (7.9 in.). © ArtAncient at TEFAF 2019, Stand 2.
Provenance: Acquired by Henry Howard, 4th Earl of Carlisle, during his travels to Rome, between 1714 - 1739 and thence by descent; Sotheby's, Castle Howard, November 11th, 1991, lot 44.
Founded by Costas Paraskevaides in 2009, ArtAncient started as an online gallery and has grown to deal in high quality works of ancient art. The gallery opened a London-based showroom in 2016 and has participated in numerous international art fairs. ArtAncient are committee members of the Antiquities Dealers' Association (ADA), members of the International Association of Dealers in Ancient Art (IADAA), BADA, LAPADA, and the BNTA.
TEFAF MAASTRICHT, March 16-24, 2019 - Maastricht.