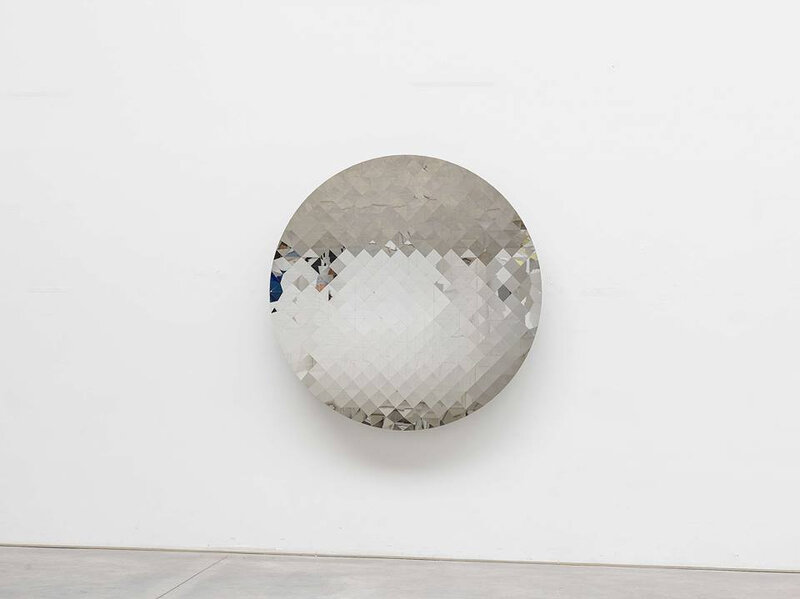 Anish Kapoor (India, Bombay, 1954), Random Triangle Mirror, 2017. Stainless steel and resin, 125 x 125 cm. © Gladstone Gallery at BRAFA 2019, Stand 96d.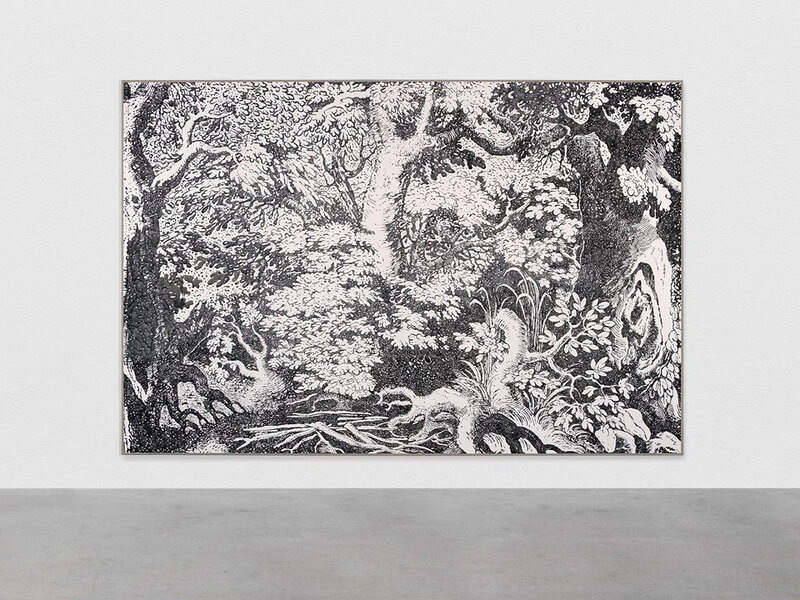 Ugo Rondinone (Switzerland, Brunnen, 1964), 'achterjunizweitausendundachtzehn', 2018. Ink on paper mounted to canvas and plexiglass plaque with caption, 272.7 x 408.6 cm. © Gladstone Gallery at BRAFA 2019, Stand 96d.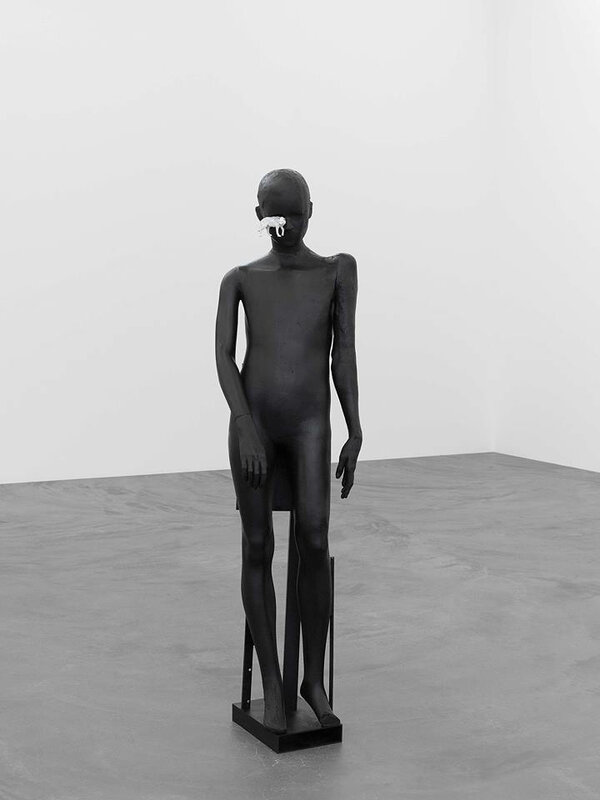 Andro Wekua (Georgia, Sukhumi, 1977), Untitled, 2017-2018. Bronze casting. H 160 x W 41 x D 46 cm). Edition 3 of 3. © Gladstone Gallery at BRAFA 2019, Stand 96d.
La galerie Gladstone est une galerie d'art contemporain située à New York et à Bruxelles. Elle représente plus de cinquante artistes ainsi que d'importantes fondations et estates. La galerie Gladstone a joué un rôle important dans le lancement de la carrière de certains grands artistes contemporains. Les artistes de la galerie Gladstone travaillent avec une grande variété de médias comme la photographie, la vidéo, la peinture et la sculpture. La diversité des pratiques artistiques est représentée aussi bien dans les films de Shirin Neshat et Matthew Barney, dans les sculptures d'Anish Kapoor et Ugo Rondinone, que dans les photographies de Robert Mapplethorpe et installations monumentales de Thomas Hirschhorn. Les expositions récentes ont présenté le travail de Michael Williams, Philippe Parreno, Richard Aldrich, Carroll Dunham, Jim Hodges, Anish Kapoor, Victor Man, Elizabeth Peyton, Allora & Calzadilla, Keith Haring, R. H. Quaytman, Sarah Lucas, Rosemarie Trockel, Damián Ortega, Cyprien Gaillard, Ugo Rondinone, Huang Yong Ping et Sol LeWitt.
Gladstone Gallery at BRAFA 2019, Stand 96d. Rue du Grand Cerf 12 BE-1000 Brussels brussels@gladstonegallery.com www.gladstonegallery.com