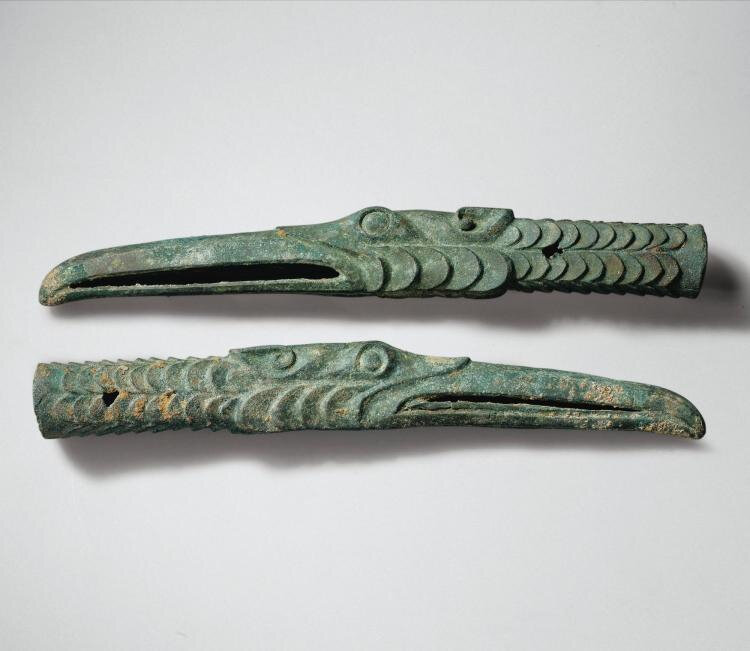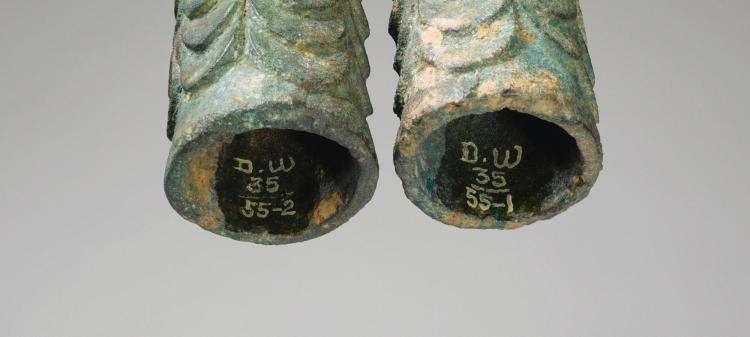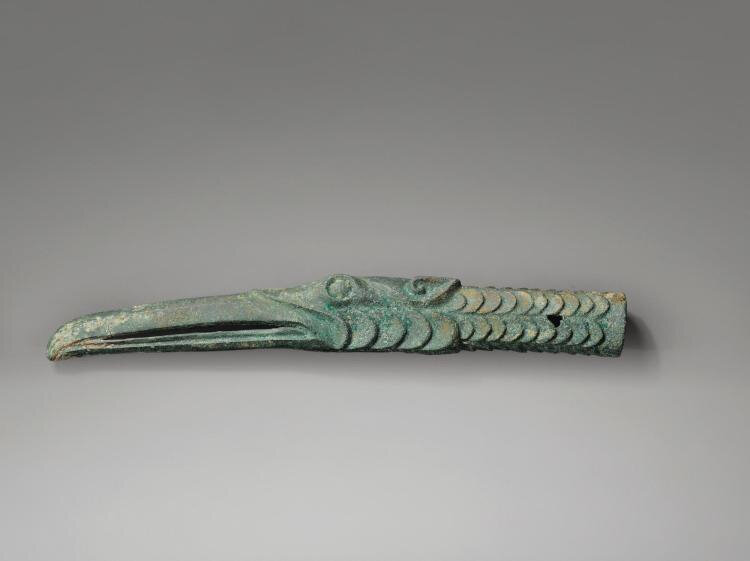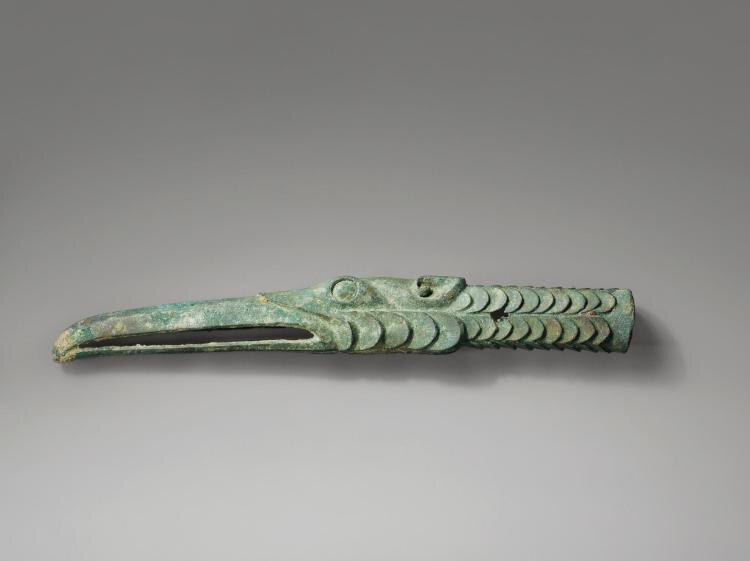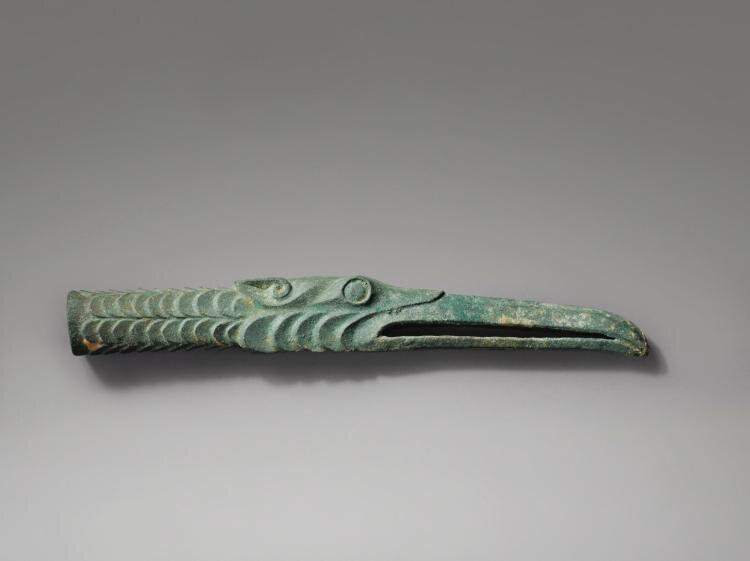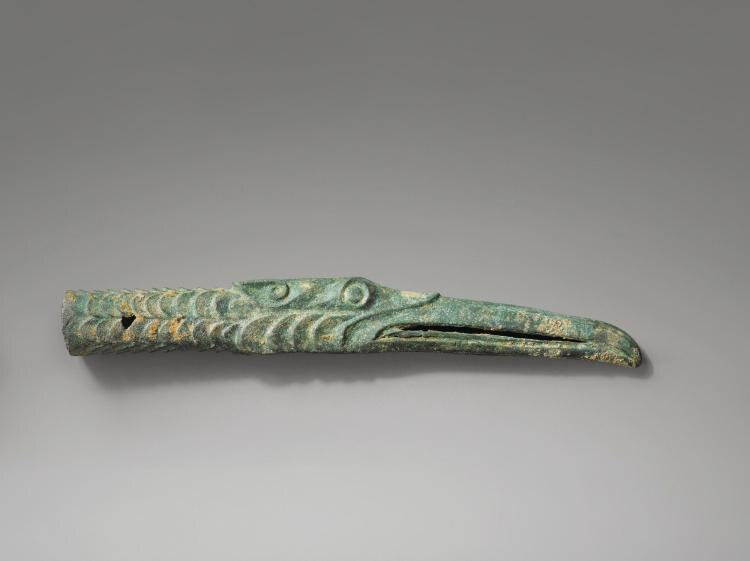 Lot 3. Paire de Garnitures de Hampe Zoomorphes en Bronze, Mongolie-Intérieure, Ordos, IVe-IIIe siècle avant J.-C. Long. 35,4 cm. Estimation: 20,000 — 30,000 €. Lot. Vendu 105,000 €. Photo Sotheby's 2015
chacune en forme de tête d'oiseau très allongée au bout d'un cou vertébré parcouru d'écailles fortement accusées, les yeux protubérants, le long bec facetté, dans sa partie supérieure légèrement recourbé et entrouvert, couverte d'une patine verte, D.W 35/55-1 et 35/55-2 (2).
Provenance: Discovered at Anyang, Henan (according to David-Weill's notes).
Note: The present pair of impressive bronze staff finials is highly unusual not only in their size but also in their design. Acquired in 1935 by David-Weill, they were reputedly discovered at Anyang, site of the late Shang capital at Yinxu (ca. 1300-1046 BC). However, David-Weill himself attributed these two finials to the much later Ordos culture of the Eurasian steppes, yet large bronze fittings such as the present pair are extremely rare among Ordos bronzes.

Two related yet smaller bronze bird-head fittings were included in an exhibition held at the Tokyo National Museum, compare Mounted Nomads of Asian Steppe: Chinese Northern Bronzes, Tokyo National Museum, 1997, cat. no. 200, a bronze bird head excavated at Shihuigou, Ih Ju Meng, Inner Mongolia; and cat. no. 206, now in the collection of the Centre for Middle and Near Eastern Cultures, Tokyo. Both pieces are dated to the 4th/3rd century BC.
Sotheby's. Trésors de la Chine ancienne de la collection David David-Weill, Paris, 16 Dec 2015