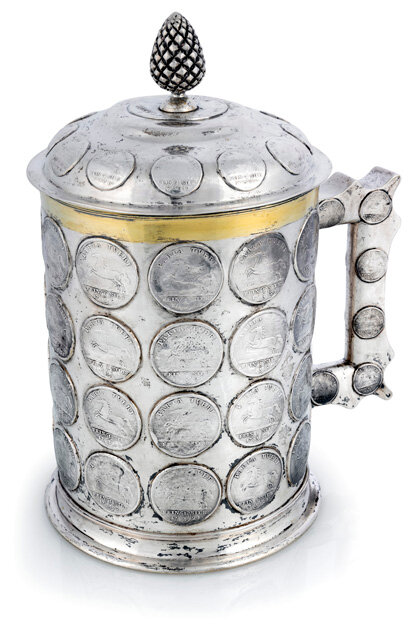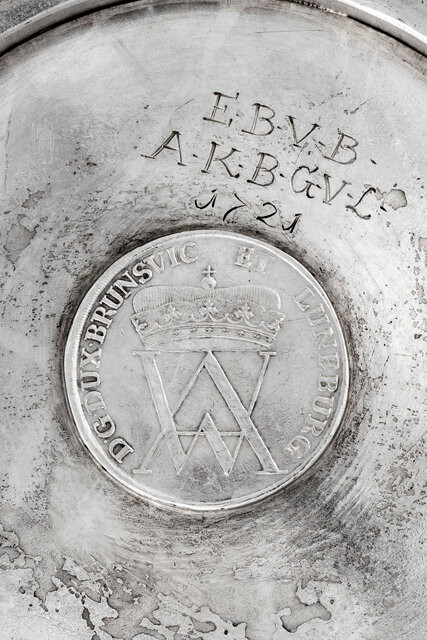 Lot 3. A big partgilt Baroque coin set silver tankard and lid, Raudten-Silesia, dated 1721. Maker's mark of Friedrich Lenten (worked 1701-1736). H. 25 cm. Estimate 6000 EUR. Courtesy Nagel
Cast and chased silver, the cylindric body, removable lid, bottom and handle set with several silver coins with the monogram of Duke August Wilhelm of Braunschweig-Wolfenbüttel, dated 1719/1720/1721. Engraved monogram to bottom: "EBVB/AKBGVL" and dated 1721. Hallmark of Raudten and maker's mark. C. 1200g. Minor wear.
Provenance: North German Collection, acquired at Seling Antiquitäten Munich.
Nagel. Sale 770, 27th February 2019