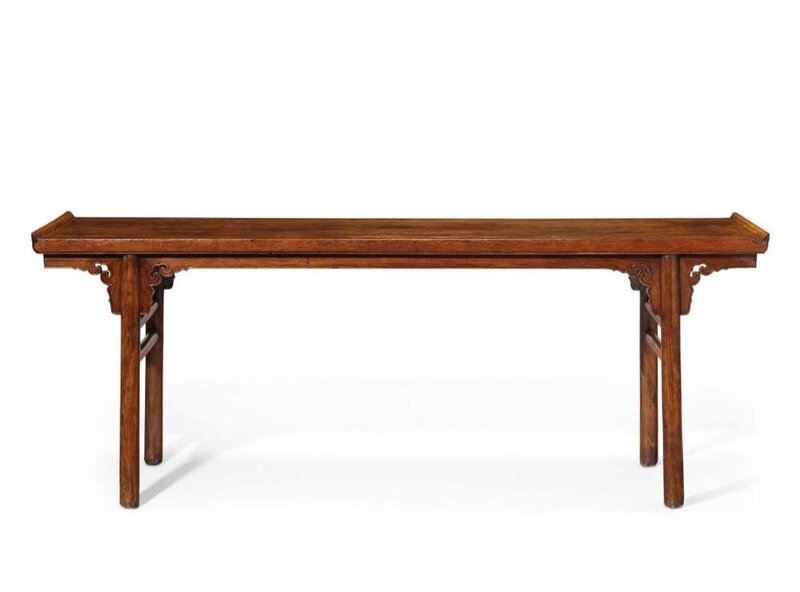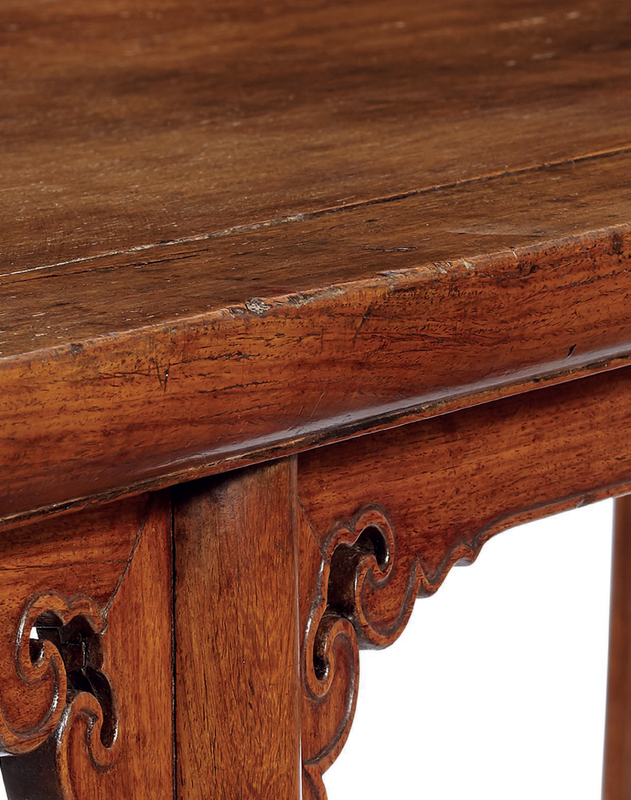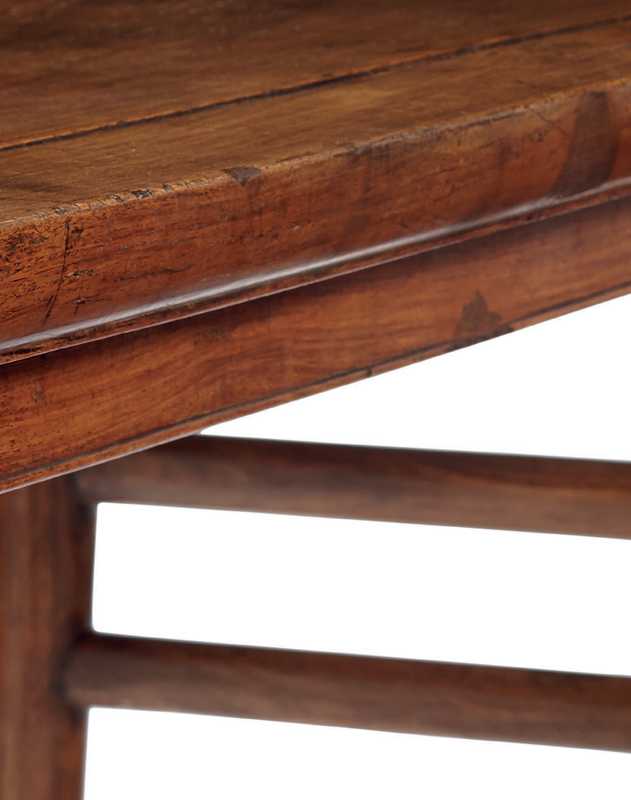 Lot 1665. A magnificent and very rare huanghuali painting table, jiatousun hua'an, 17th century; 32 in. (81.3 cm.) high, 85 in. (215.9 cm.) wide, 24 in. (60.9 cm.) deep. Estimate USD 800,000 - USD 1,200,000. © Christie's Images Ltd 2019
The single, floating panel is set in the rectangular frame fitted flush at both narrow ends with short, everted ends, above the beaded apron and beaded, shaped spandrels carved in openwork with ruyi heads. The whole is raised on gently splayed legs of round section joined by pairs of stretchers on the narrow sides.
Note: Any table with proportions of width and depth comparable to those of the present table should be considered a painting table. A true painting table must have a surface broad enough to accommodate a large painting and the accoutrements associated with painting or calligraphy, such as ink, ink stones, brushes, and washers, as illustrated by a Ming-dynasty woodblock print from Xi Xiang Ji. (Fig.1) Tables of this large size would also be ideal for the appreciation of a painting.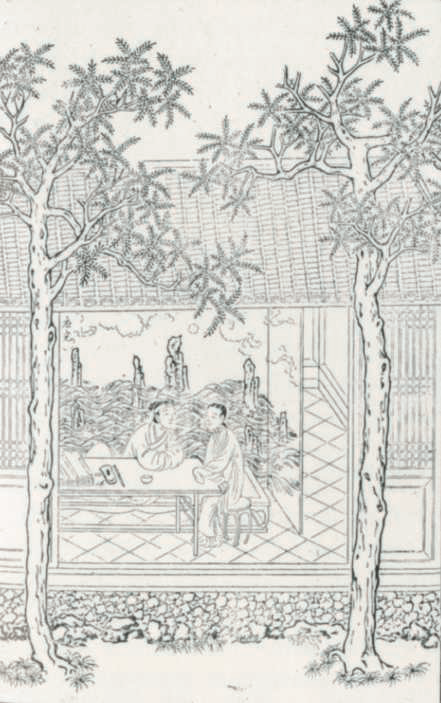 Fig. 1 Woodblock print from Xixiang Ji (Romance of the Western Chamber), Ming dynasty.
The present table is an exceptional example of its type, using thick, substantial sections of huanghuali for the single-panel floating top, frame, aprons and legs. As the supply of huanghuali dwindled, tables of this form generally became thinner and less impressive, owing to the fact that the material was harder and more costly to obtain. The generous proportions of the present table would therefore suggest an earlier date. A huanghuali painting table of similar proportions was sold at Christie's New York, 22-23 March 2012, lot 1746.

Christie's. Fine Chinese Ceramics & Works of Art, New York, 22 March 2019