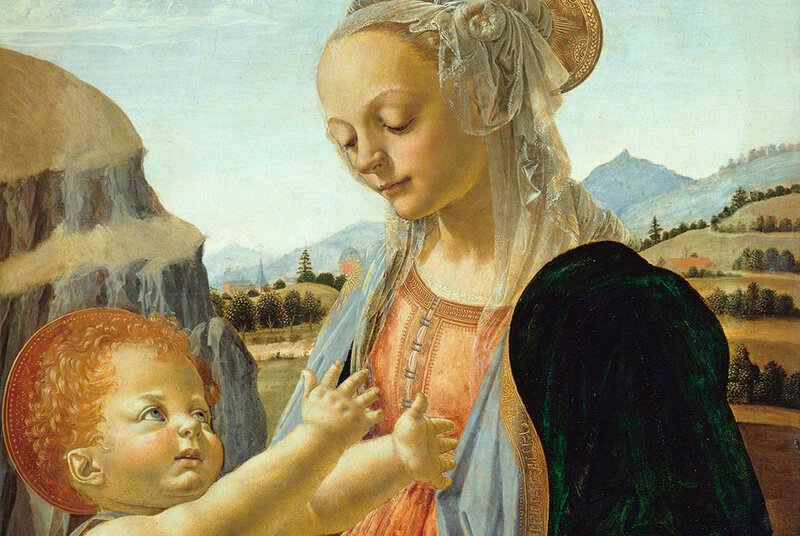 Andrea del Verrocchio (Andrea di Michele di Francesco Cioni; Florence, c. 1435– Venice, 1488), Madonna and Child, c. 1470 or 1475, tempera and oil on panel, 75.5 x 54.8 cm. Berlin, Staatliche Museen, Gemäldegalerie.
FLORENCE.- The first comprehensive retrospective devoted to Andrea del Verrocchio (1435 - 1488) opened in Florence this Spring at the Palazzo Strozzi, with an accompanying presentation at the Museo Nazionale del Bargello.

Verrocchio, Master of Leonardo brings together masterpieces by Verrocchio from collections around the world, contextualised by works from his forefathers and peers, as well as by the pupils he worked intensively with, including Leonardo da Vinci, Pietro Perugino, Domenico Ghirlandaio and Sandro Botticelli. The exhibition demonstrates Verrocchio's remarkable creativity as a solo artist, illustrating his workshop as a crucial place of collaboration, exchange and co-working, where the language and the style of Renaissance art in Florence was forged.