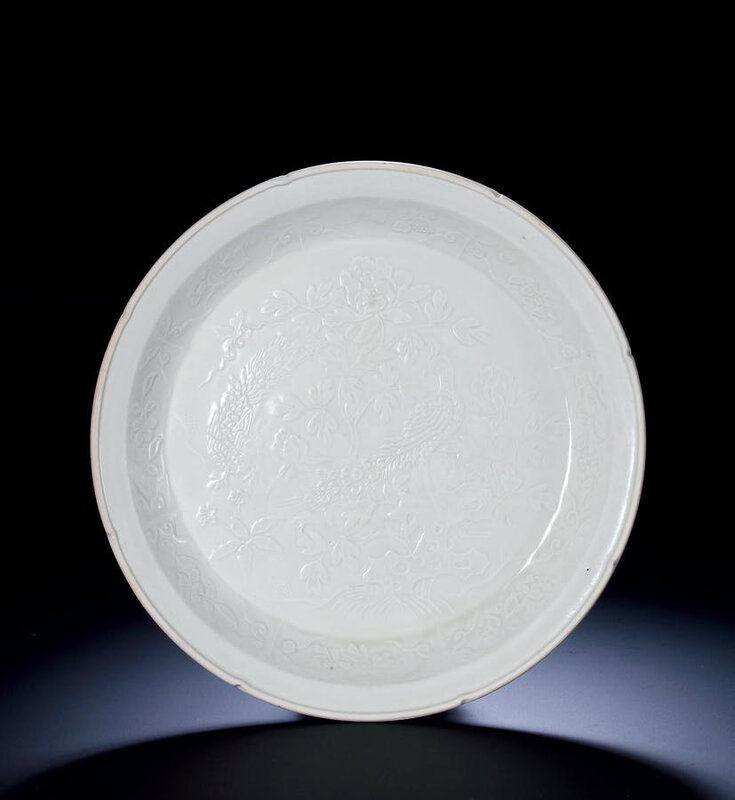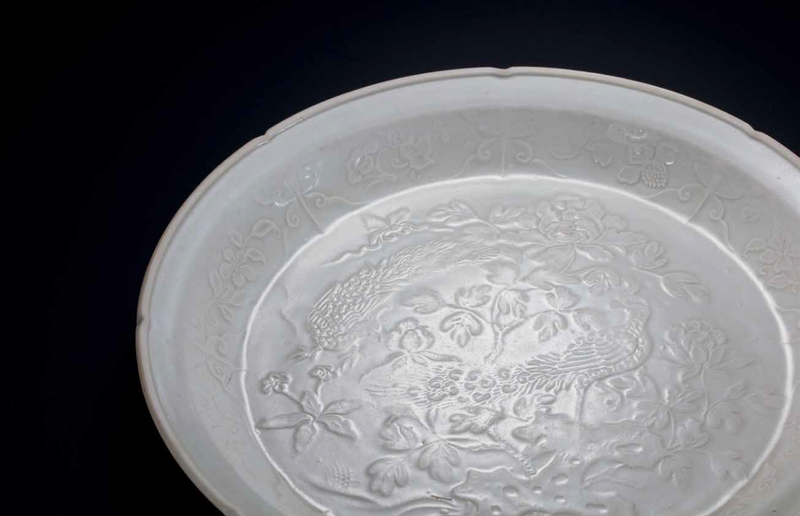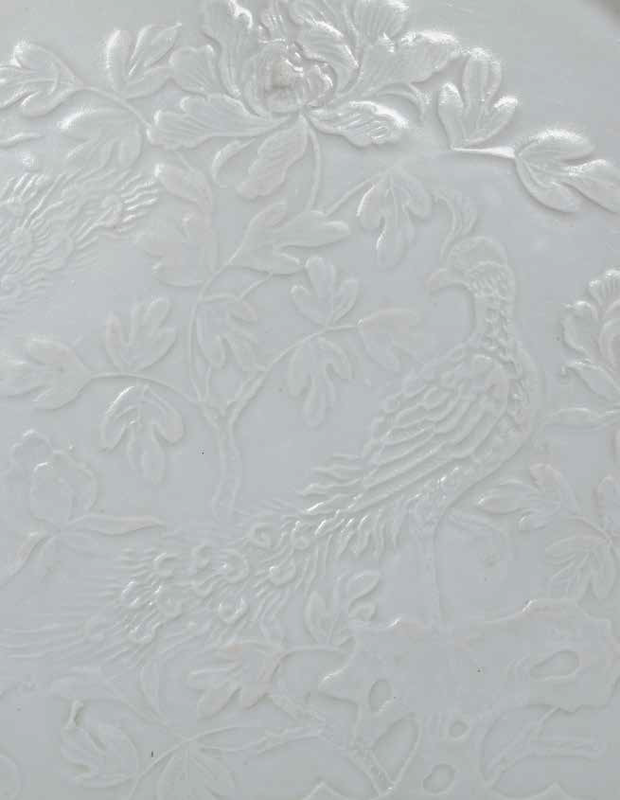 Lot 3505. A Dingyao Moulded 'Peacock' Dish, Song Dynasty, 10th-13th Century. D 22.4cm. Estimate HKD 1,100,000 - 1,600,000 (USD 140,147 - 203,850). Lot sold HKD 1,534,000 (USD 195,386). © Poly Auction Hong Kong Limited.
The dish is very finely potted in shallow rounded form, rising gently from the short neatly cut footring to the octaognal-lobed rim. The interior crisply moulded in relief with two peacocks depicting in profile with long outstretched wings demonstrating their splendid plumage, amidst luxuriant floral buds and curling leaves. The dish is covered in ivory-white transparent glaze, pooling in the recesses, while the rim is unglazed.
Provenance: 1. Private Collection
2. The Ten-views Lingbi Rock Retreat Collection, no. LL105, Purchased from J.J. Lally & Co

Exhibited: J.J. Lally & Co., XXV Biennale des Antiquaires: Grand Palais, Paris, 15-22 September 2010.
Poly Auction Hong Kong. Immaculately Exquisite – The Ten-Views of Lingbi Rock Retreat Collection of Imperial Gilt-Lacquer Guandi and Chinese Ceramics, Grand Hyatt Hong Kong, 2 april 2019 2:30PM