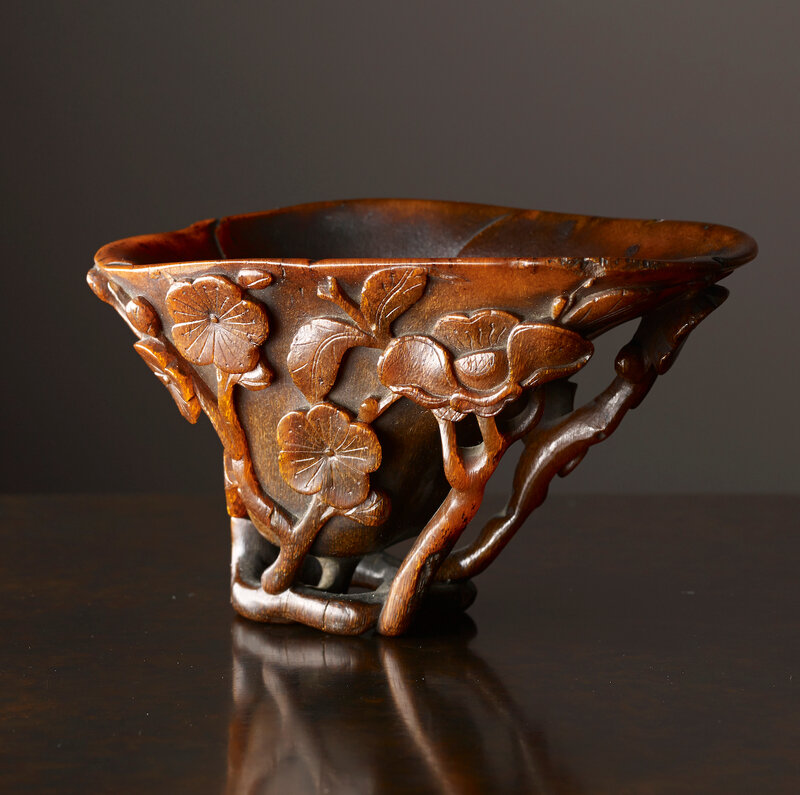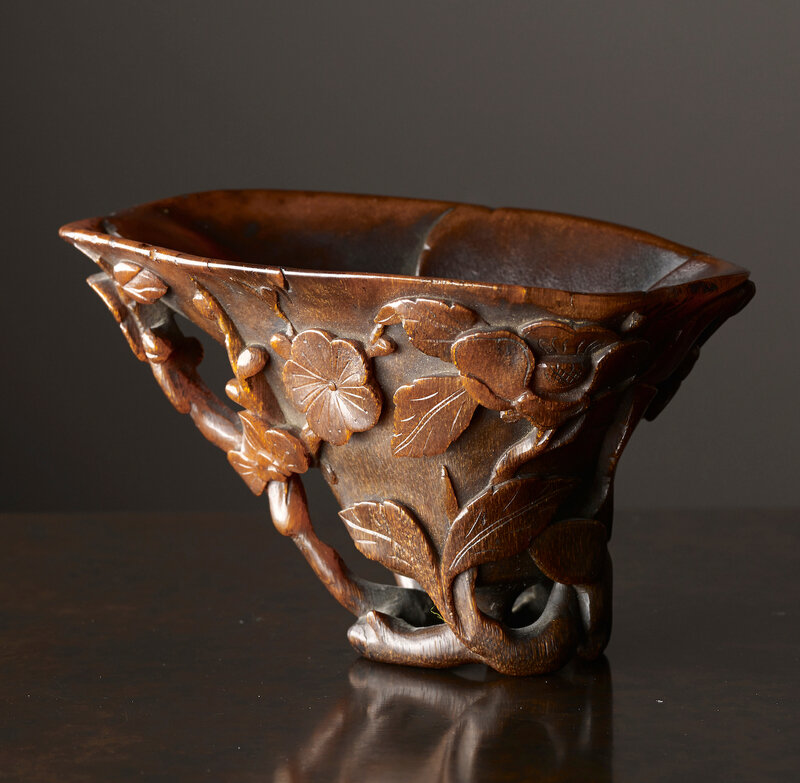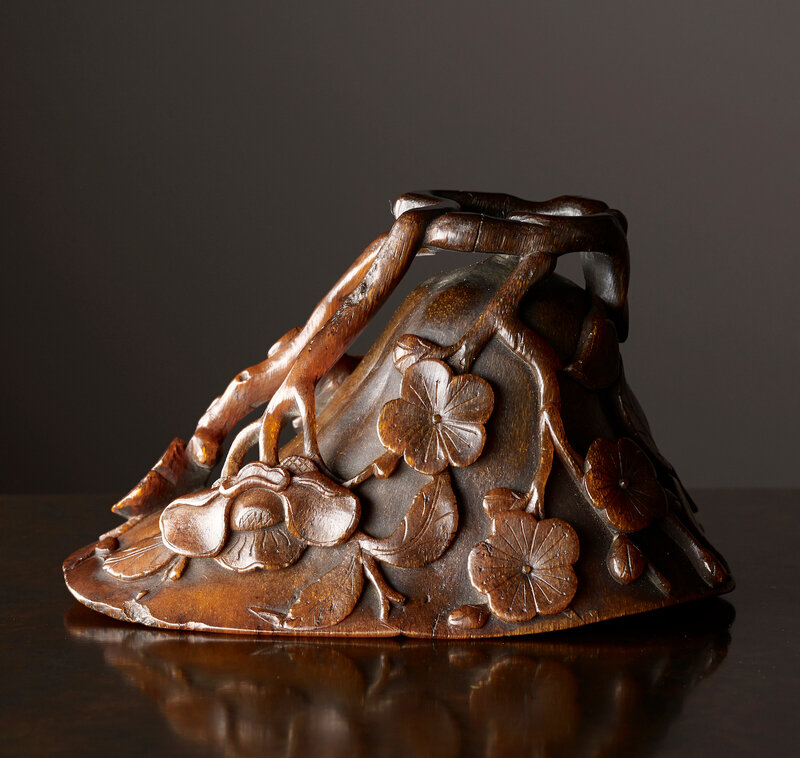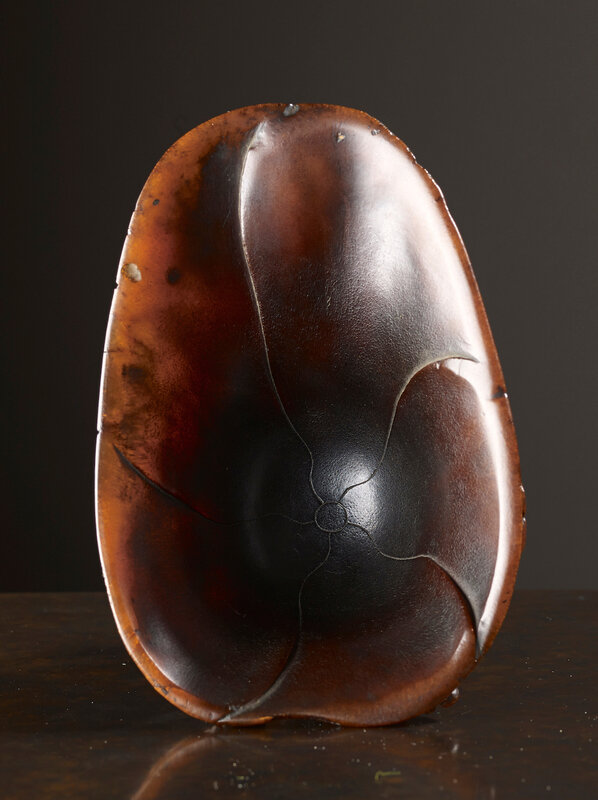 Lot 26. Coupe libatoire en corne de rhinocéros, Chine, Dynastie Qing, 17°-18°siècle; 7 x 12,5 x 8,5 cm.Poids: 121 gr. Estimation 8 000 € / 15 000 €. Sold: 34 000 €. Courtesy Cornette de Saint Cyr.
Très belle coupe sculptée en forme de fleur cinq pétales ourlés se chevauchant légèrement. L'extérieur est orné d'un entrelacs de branches, feuilles, fleurs et boutons en relief, probablement des pruniers. L'anse est formée par deux branches pour remontant vers le bord.
Provenance: Ancienne collection privée.
Spécimen en corne de rhinocéros (Rhinocerotidae sp.) pré-Convention, antérieur au 1er juillet 1947 et de ce fait conforme aux réglementations en vigueur. Pour une sortie de l'Union Européenne, un CITES de ré-export sera nécessaire, celui-ci étant à la charge du futur acquéreur. La délivrance d'un tel document n'est pas automatique. Pour une éventuelle réexportation, il appartiendra à l'adjudicataire de se renseigner - préalablement à tout achat - auprès des douanes du pays concerné, particulièrement s'il s'agit de la Chine ou des Etats-Unis.
Import restrictions may apply or a CITES permit might be required as this lot is made of rhinoceros horn (Rhinocerotidae spp., I/A). Please note that- it is the client's responsibility to determine and satisfy the requirements of any applicable laws or regulations applying to the export or import of property containing such a material, specially for clients living in China or the United States of America.
Arts d'Asie chez Cornette de Saint Cyr Paris, 75008 Paris, le 17 Avril 2019 à 14h30. Expert: Cabinet Daffos-Estournel. Tel. : +33 6 09 22 55 13 - www.aaoarts.com