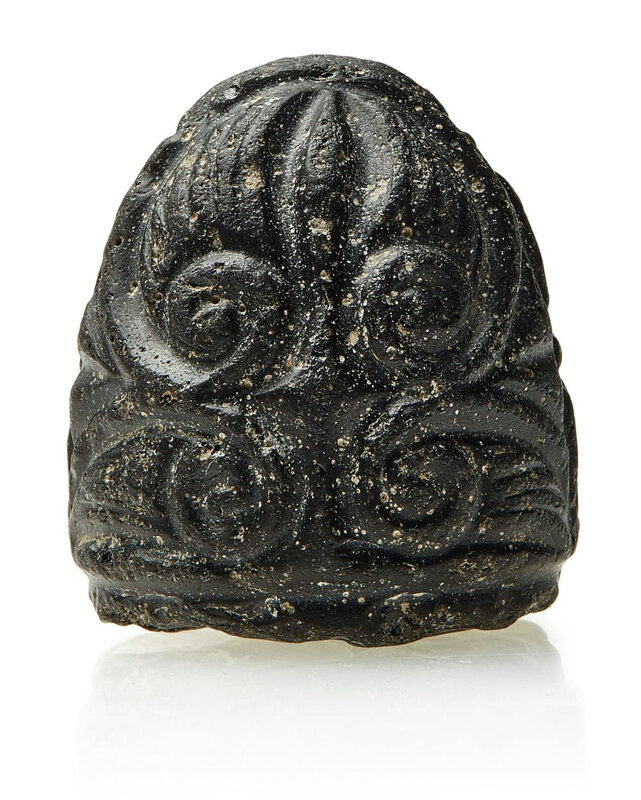 Lot 132. A Fatimid carved glass or obsidian chess piece, Egypt, 10th-11th century; 3.8cm. height. Estimate 30,000 — 40,000 GBP. Courtesy Sotheby's.
carved with stylised foliate designs and incised dash details.
Provenance: Purchased from Michel Albert Manoukian, Paris, 7 April 1969 (receipt on file).
Note: The conchoidal fractures on the underside of this piece, combined with its very dark black colour, suggest that it is obsidian, an igneous rock that occurs as a natural glass which was formed by the rapid cooling of viscous lava from volcanoes. It has been used by ancient civilisations throughout the world in the fashioning of various objects, notably tools.