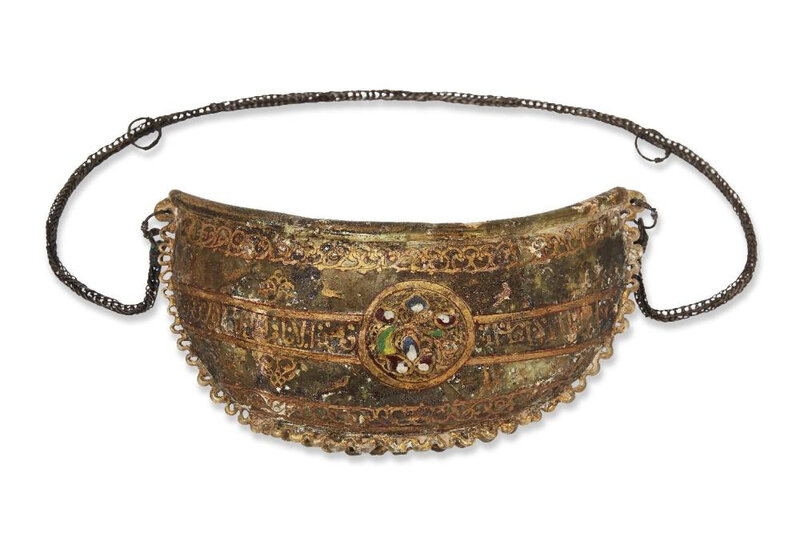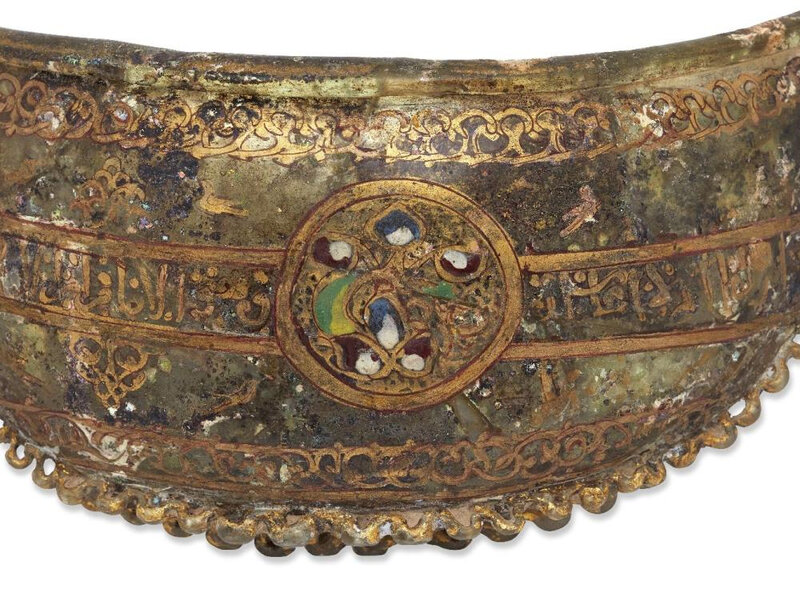 Lot 201. A Mamluk inscribed enamelled and gilded glass wine boat, Egypt or Syria, 13th-14th century; 17cm. diam. x 8cm. high. Estimate: £12,000 - £15,000. Sold: £13500. © Roseberys
of elongated form, the thick greenish glass with trail glass decoration extending from either side in a single line and opening out in two lines at base, the sides decorated with red enamel design of a roundel to centre containing an enamelled floral pattern in red, white, green, yellow and blue, gilt inscription band either side, the letters outlined in red, a band above and below of repeating scrolls, and small birds in the field between, with chain attachment.
Provenance: Acquired in 2009, previously in a private collection since 1980.
Note: This shape is known since the Sassanian period, see Christies 23 October 2007, Lot 78.