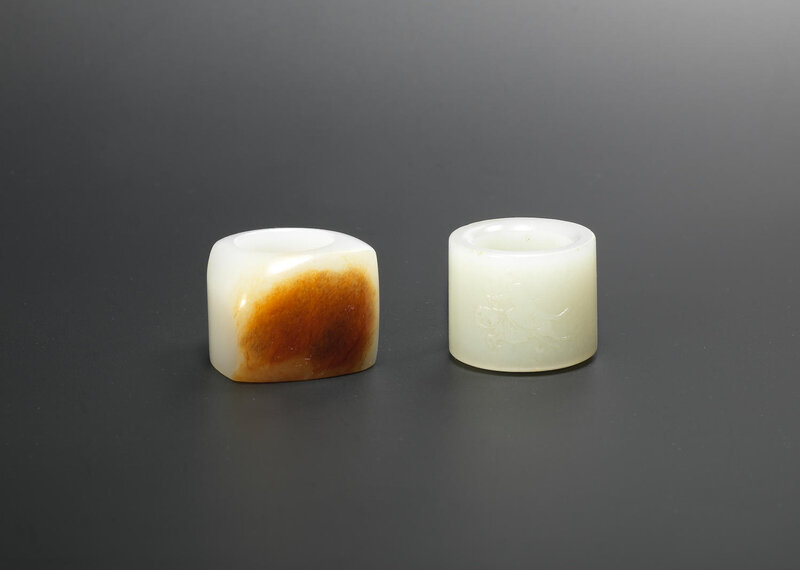 Lot 139. Two white jade thumb rings, 19th century; 3.3cm (1 2/8in) diam. Estimate £ 3,000 - 5,000. Sold for £ 18,812 (€ 21,300). © Bonhams 2001-2019.
The first carved with a warrior seated on a galloping horse, holding a bow, the stone of a pale even tone, 3cm (1 1/8in) diam.; the second, with a flattened side highlighted by russet inclusions, the stone of a translucent even tone.
Provenance: a distinguished Italian private collection formed circa 1930s-1940s, and thence by descent.
Note: The important Italian collector lived and worked in Shanghai between 1932 and 1936, as representative of his Italian company and in 1937, following the Sino-Japanese war, was transferred to Dalian in Southern Manchuria. After a brief period spent in Italy in 1938, he returned to Shanghai where he lived between 1939 and 1940. He then moved to Beijing where he lived between 1941 and 1946 and formed the vast majority of his collection of Chinese Art.