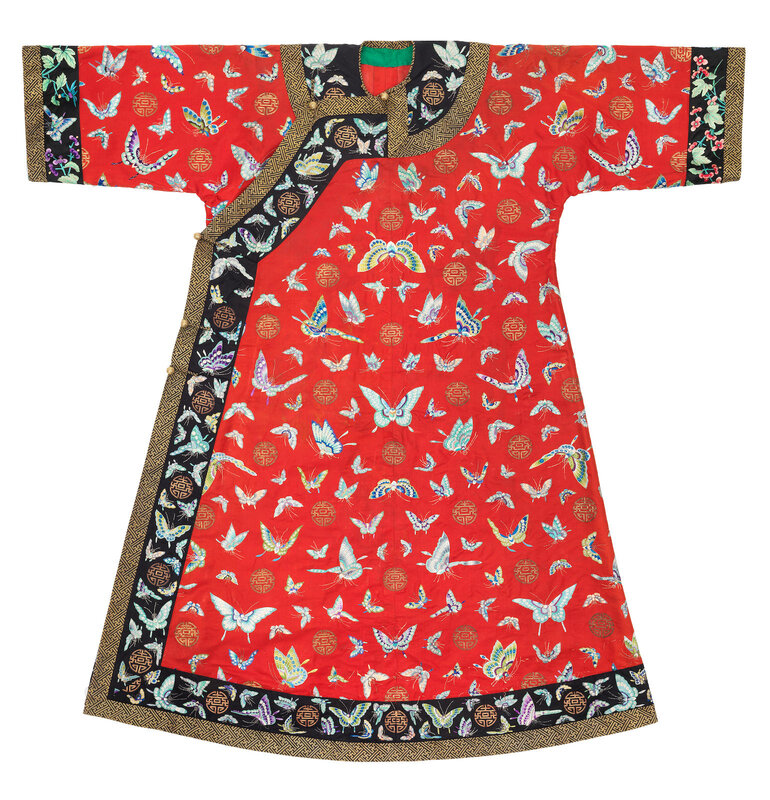 Lot 195. A red-ground silk 'butterflies' lady's informal robe, Late Qing Dynasty; 127cm (50in) long. Estimate £ 2,000 - 3,000. Sold for £ 18,812 (€ 21,300). © Bonhams 2001-2019.
The robe finely worked in satin stitch on the front and back panels with butterflies fluttering amidst gilt shou medallions, all picked out in vibrant shades of pink, blue, turquoise and mauve against a bright red ground, the design repeated on the dark border, the sleeve bands decorated with blossoming peonies, chrysanthemums and prunus, the edgings with leiwen motifs picked out in gold and black.
Note: Emblematic of summer, beauty, romance and dreams, butterflies are a homophone with the word 'repeatedly', thus underscoring the wish for many descendants when combined with seed-bearing gourds, such as in the present example. A related red-ground robe, embroidered with shou medallions and butterflies in the multiple shades of blue, is in the collection of the Metropolitan Museum of Art, New York, acc.no.1970.145.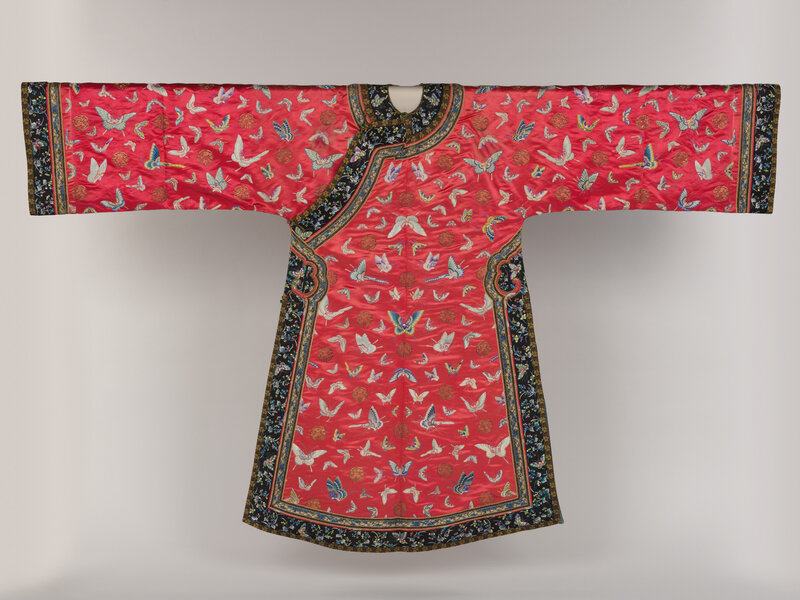 Woman's robe with butterflies,late 19th century, late 19th century, Qing dynasty (1644–1911). Silk embroidery on silk satin, 53 x 82 in. (134.6 x 208.3 cm). Gift of Mr. and Mrs. George F. Miller, 1970, 1970.145. © 2000–2019 The Metropolitan Museum of Art.