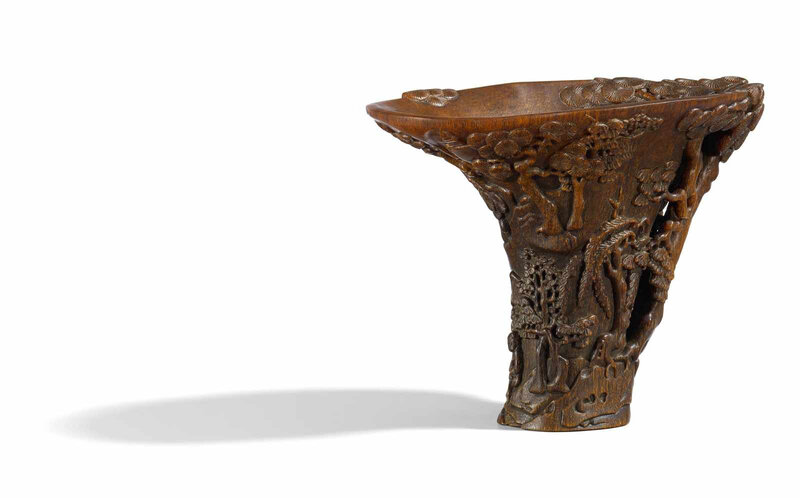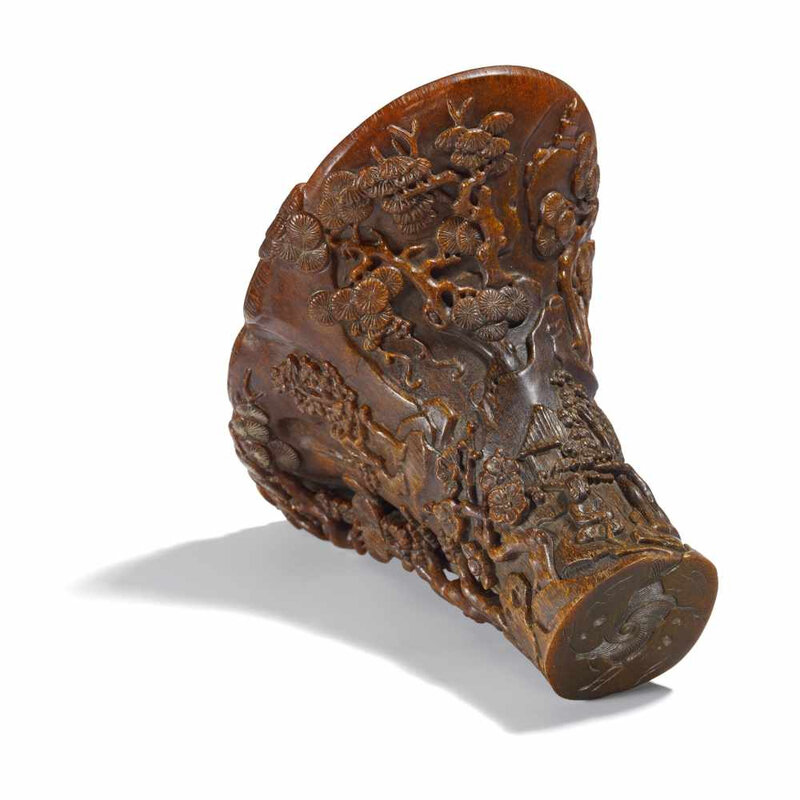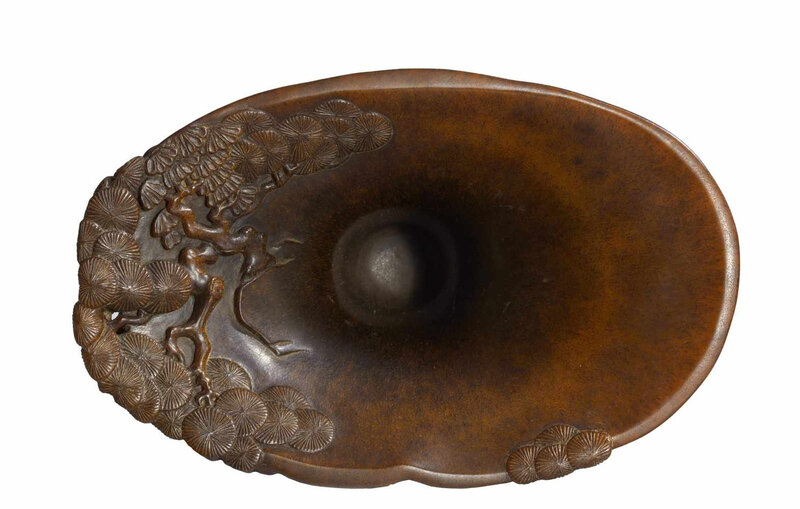 Lot 2071. Elegant rhinoceros horn libation cup with ermit in a landscapeith high pines, China, Late Qing dynasty. Estimate 60 000 - 80 000 €. © 2008-2019, Van Ham Fine Art Auctioneers.
Rhinoceros horn, carved, partly openwork, stained dark brown and polished. The cup is surrounded by a flowering plum and the waving branches of willows. On one side, a tall pine is shown on a slope of rock with hanging plants, which together form a handle and continues to the inside. On all sides and inside the sweeping part, more rocks and different trees are carved in relief. Plumb the heels is sitting laughingly the pavilion. The watercourse at its feet continues under the foot of the cup, forming a vortex between rocks. Weight 376g, height 12.5cm, rim 15.5 x 9.8cm. Condition A / B.
Literature: -Jan Chapman: The Art of Rhinoceros Horn Carving in China. London. 1999. Compare no. 77, p. 93/4.
Please note that this item was manufactured using materials that require a CITES permit when exporting to countries outside the EU contract territory. We would like to point out that a permit is usually not granted. Understanding
Art d'Asie chez Van Ham, Köln, le 12 Juin 2019 à 10:00