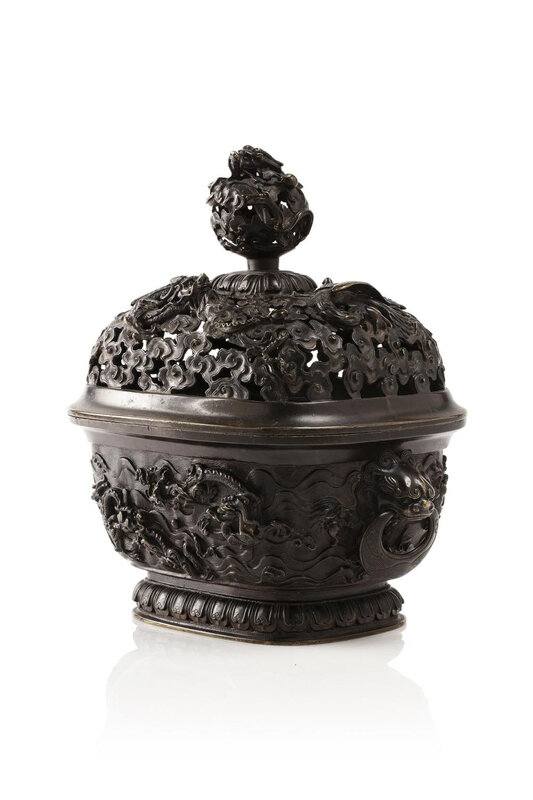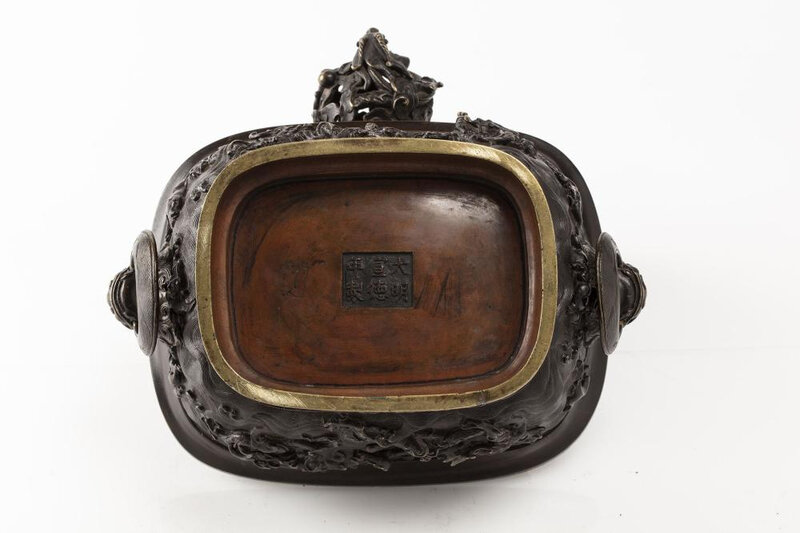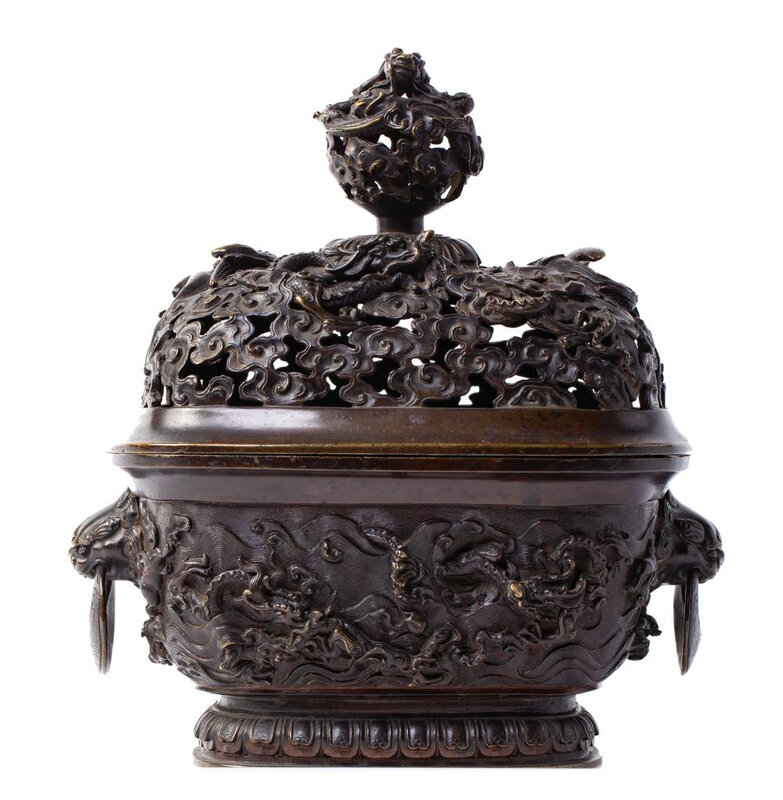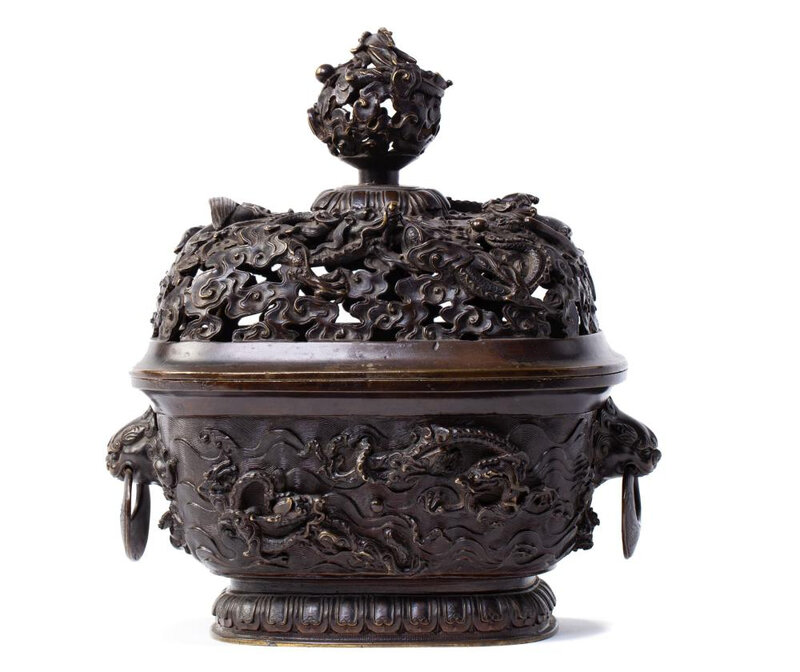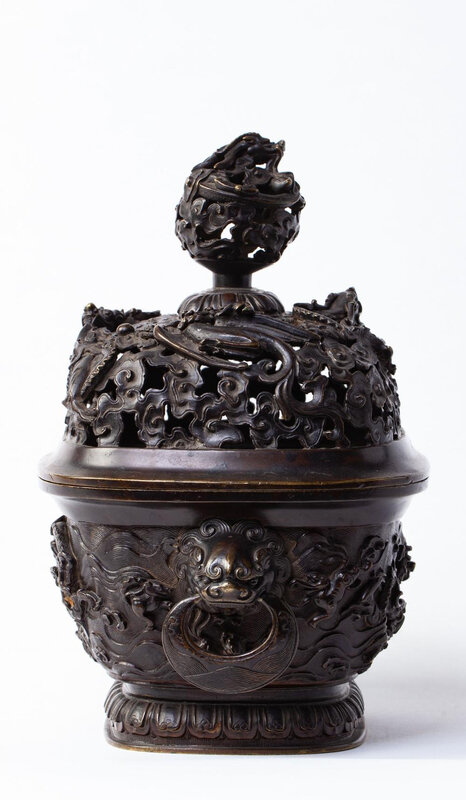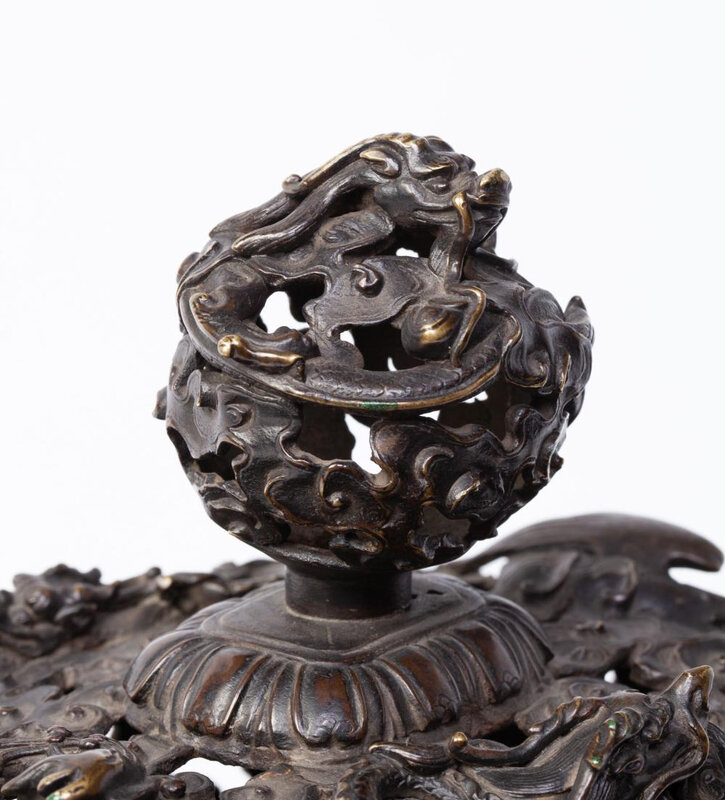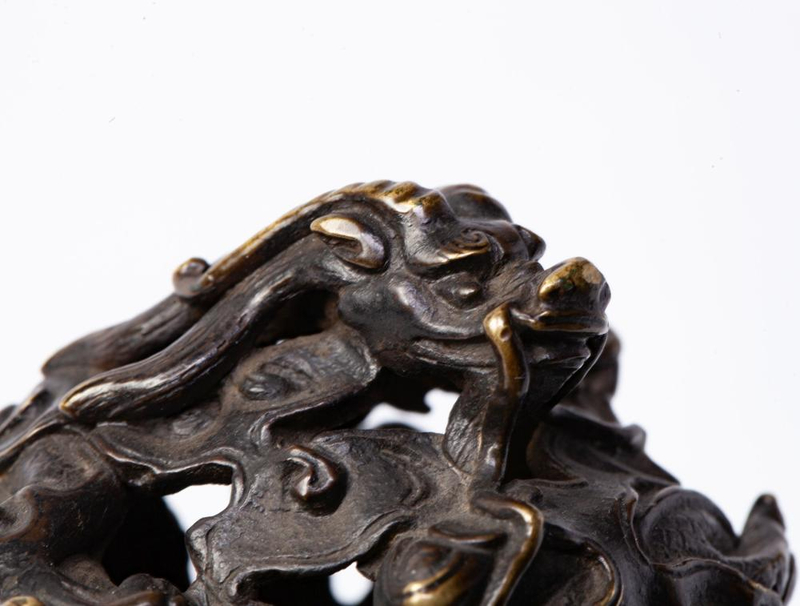 Lot 6. Bronze censer and cover, Ming dynasty, Xuande apocryphal mark, 17th century. Hauteur : 28 cm. Estimate 15 000 € - 20 000 €. Lot sold 38 000 €. Courtesy Asium-Millon.
the body of the censer features as a continuous frieze in high relief. The upper section of the censer is decorated in open cloud work depicting two dragons, symbolising masculinity, and two phoenixes, symbolising femininity. From the centre of the censer rises a reticulated shaped ball of clouds from which a dragon peers outwards over the length of the censer.
Brûle-parfum couvert en bronze partiellement ajouré à décor de dragons et phénixes parmi les nuages, la prise à forme de nuages ajourés. Les anses à forme de masques tenant un anneau. Une frise de pétales de lotus stylisés orne la partie basse. Marque apocryphe Xuande à six caractères sous la base.
Arts de la Chine - Arts du Japon chez Asium-Millon, 75009 Paris (France), le 13 Juin 2019. Monsieur Jean Gauchet, Expert.