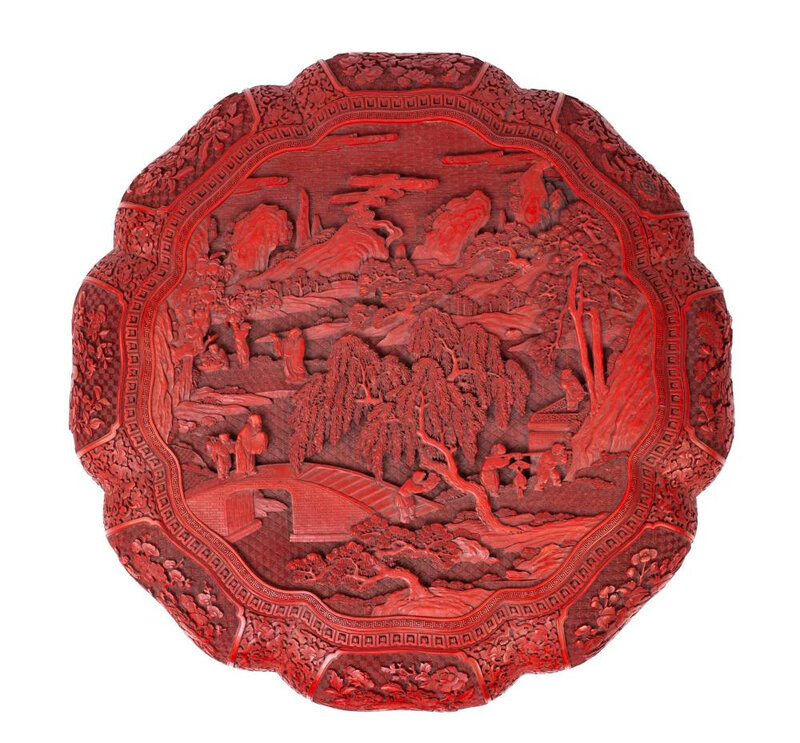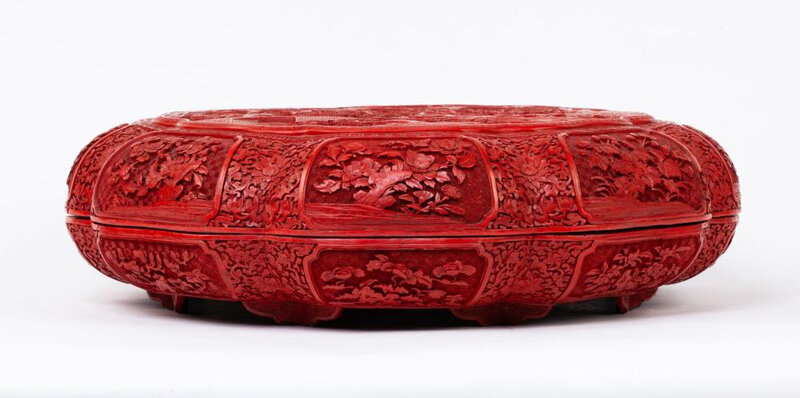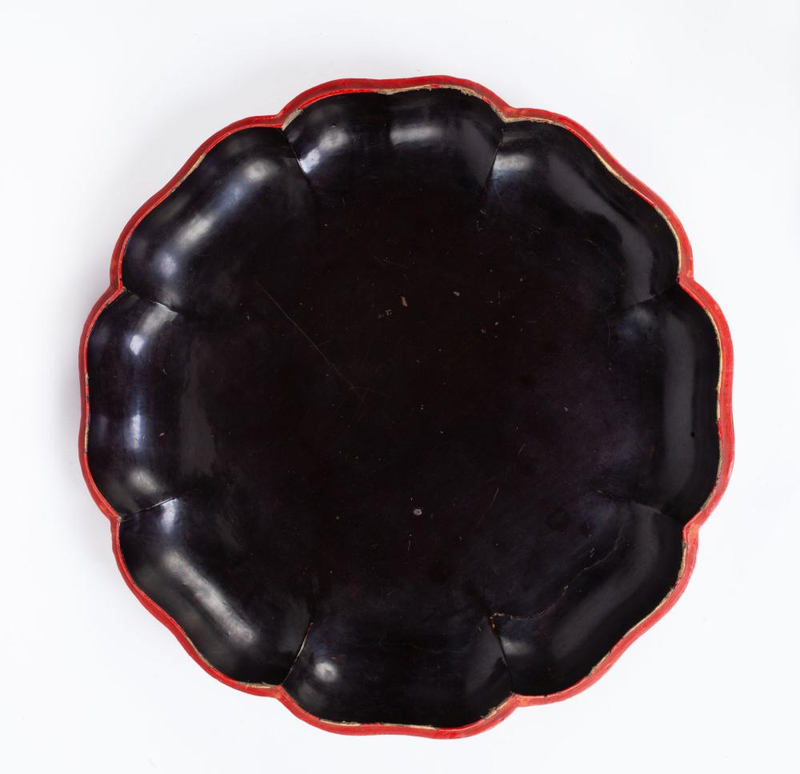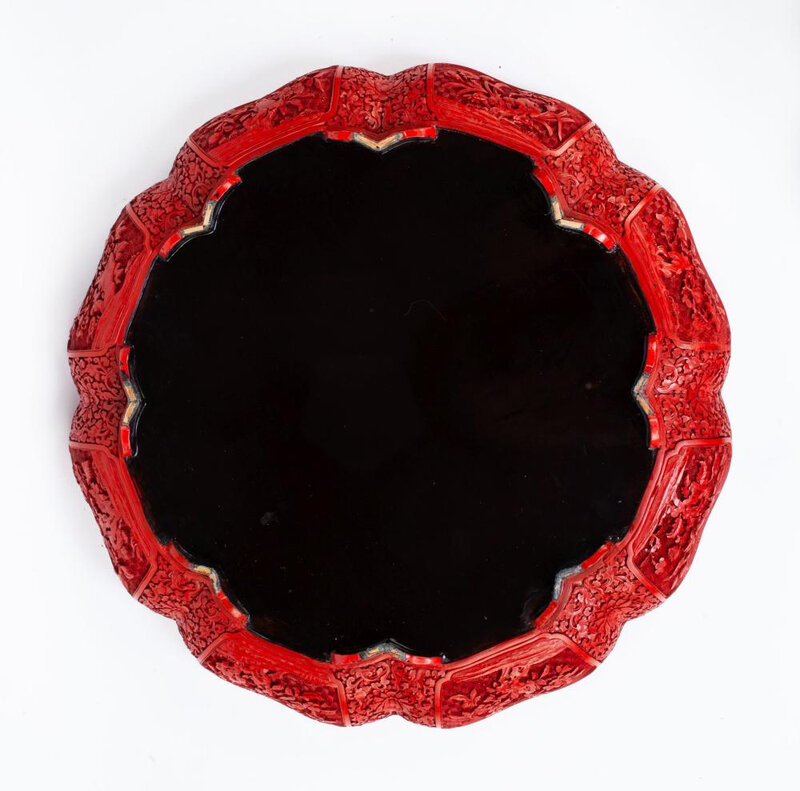 Lot 227. A large carved cinnabar mallow form box and cover, Qing dynasty, 18th century. H: 12.5 cm - Ø: 40.0 cm. Estimate 6 000 € - 8 000 €. Lot sold 39 000 €. Courtesy Asium-Millon.
The top of the cover is deeply carved within an octafoil panel to depict a garden scene with sages and their attendants centered with a bridge and river. Each of the eight sides is decorated with flowers growing on branches within a cartouche, interspersed with lotus flowers, which is repeated on the box.
Chine, XVIIIe siècle. Grande boîte polylobée couverte en laque rouge sculptée. Hauteur : 12,5 cm Diamètre : 40 cm.
Sculptée en relief sur fond rouge, sur le couvercle d'un large médaillon délimité par une frise de grecques et représentant des dignitaires et leurs serviteurs dans un paysage lacustre et montagneux, une riviere et un pont en premier plan, les côtés du couvercle et de la boîte rehaussés de cartouches à décor de rochers et fleurs alternant avec des volutes feuillagées et lotus, le pied et les bordures ornés de frises de grecques ; l'intérieur et la base laqués noirs.
Arts de la Chine - Arts du Japon chez Asium-Millon, 75009 Paris (France), le 13 Juin 2019. Monsieur Jean Gauchet, Expert.