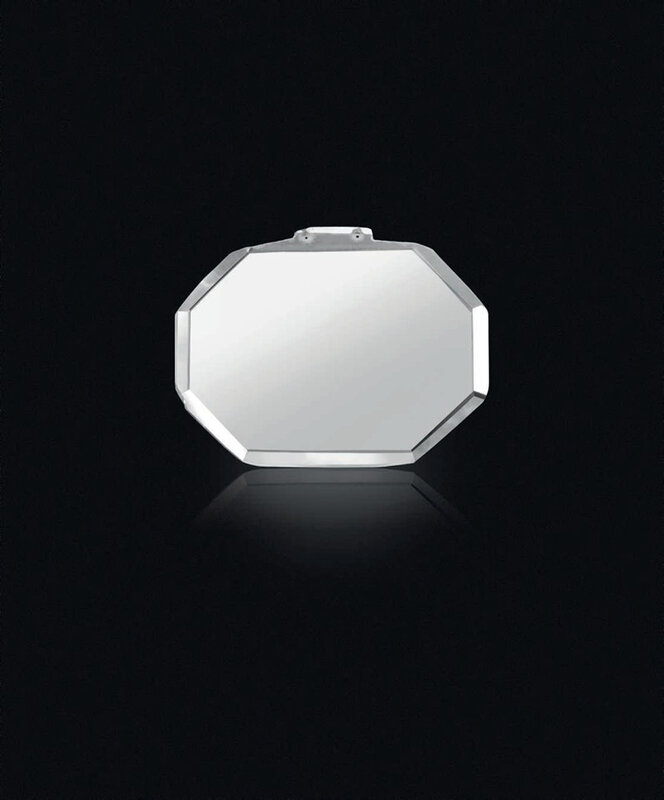 Lot 273. A cut-cornered rectangular portrait-cut diamond of 20.22 carats, J color, VS2 clarity, Type IIa. Estimate USD 500,000 - USD 1,000,000. Price realised USD 1,095,000. © Christie's Image Ltd 2019
GIA, 2015, report no. 1176200206: 20.22 carats, J color, VS2 clarity, Type IIa

Exhibited: Victoria and Albert Museum, London 2015, p. 49, no. 11
The Miho Museum, Koka 2016, p. 26, no. 3
Grand Palais, Paris 2017, p. 34, no. 4
The Doge's Palace, Venice 2017, p. 45, no. 1
The Palace Museum, Beijing 2018, p. 50, no. 1
de Young Legion of Honor, San Francisco 2018, p. 46, no. 1
Note: Portrait diamonds, also called lasques, are among the earliest cut diamonds preserved to this day. Extremely shallow, they consist of virtually nothing but two tables separated by a tiny row of girdle facets. They were sometimes used to cover miniature paintings and therefore came to be known as portrait diamonds. Due to their extreme flatness, they were unsuited for later recutting and their original shape was preserved, making them historically significant.
Large portrait diamonds are extremely rare and among few famous examples is one seen on a portrait of Shah Jahan from 1616, where he holds a turban ornament set with an emerald and a portrait diamond or the 'Russian Portrait Diamond', dating around 1820, covering a miniature portrait of Czar Alexander I in a bracelet.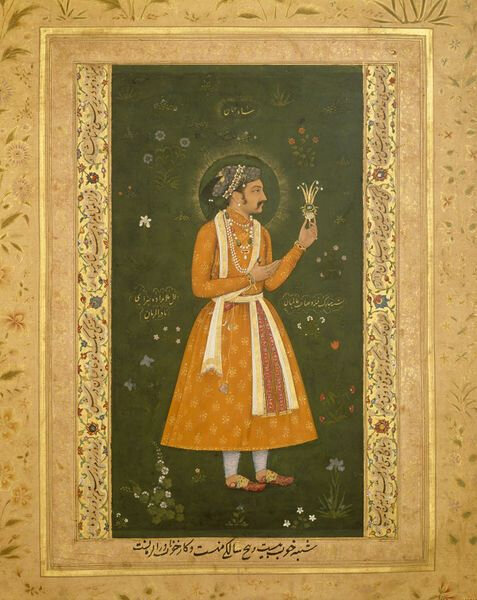 Portrait of Prince Khurran, later Shahbuddin Mohammed Shah Jahan, Mughal Emperor of India, holding a turban ornament or jewel, India, c. 1616. The turban ornament most likely set with a portrait-cut diamond similar to Lot 273. © Victoria and Albert Museum, London
The present diamond also exhibits a feature common in gems shaped for Mughal use, a pair of drilled holes by which a stone could be sewn to a turban or garment to impart both pomp and courtly fashion.
Christie's. Maharajas & Mughal Magnificence, New York, 19 June 2019