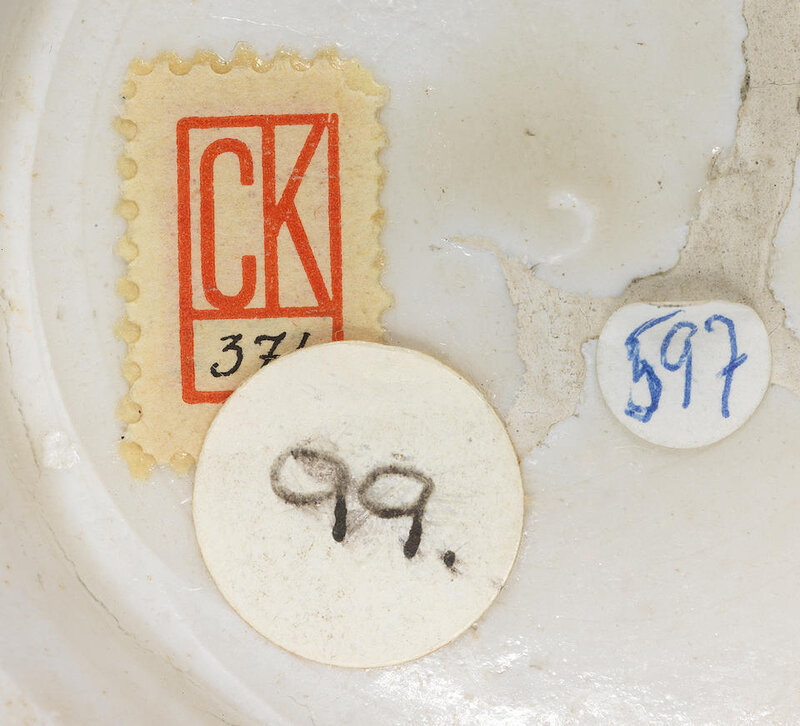 Lot 6. A white-glazed jar, Northern Song-Jin Dynasty (960-1234); 15cm (6in) diam. Sold for £ 11,250 (€ 12,627). © Bonhams
The bulbous body rising from a tapering foot and simply decorated with two incised lines around the shoulder and two moulded ribs around the neck, all covered in a thin pale ivory glaze.
Provenance: Carl Kempe Collection, no.374 (label)
Sotheby's London, 14 May 2008, lot 286.
Illustrated: 'Hsing-yao and Ting-yao', The Bulletin of Far Eastern Antiquities, no.25, Stockholm, 1953, pl.18, 19, fig.86
B.Gyllensvärd, Chinese Ceramics in the Carl Kempe Collection, Stockholm, 1964, pl.395
The World's Great Collections: Oriental Ceramics, Vol.8, Tokyo, 1982, pl.101
Chinese Ceramics in the Carl Kempe Collection, The Museum of Art and Far Eastern Antiquities in Ulricehamn, Ulricehamn, 2002, pl.597