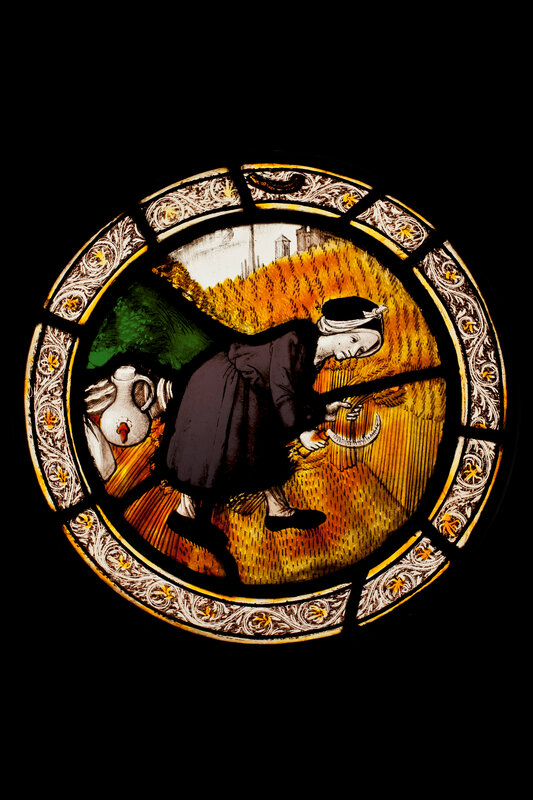 England, Norfolk, Norwich, Stained-glass roundel showing a woman harvesting hay: June, from a series of the Labours of the Months, c. 1525, 26.5 cm diameter, Sam Fogg. © 2019 London Art Week
Sam Fogg is delighted to present Medieval Art in England, a major new exhibition devoted to English art from a period spanning the 6th to the 16th centuries. Taking place at 15D Clifford Street, London, W1S 4JZ, the exhibition will open on Thursday 27th June, in conjunction with London Art Week, and continue until 26th July.
At a moment in time dominated by Brexit and the looming questions of identity and independence that England faces, this exhibition will present the art of medieval England as a rich confluence of ideas shaped by the collision between tradition and trade, aesthetic conventions and artistic innovation, and the influence of European patronage on indigenous artists Often belittled in popular opinion as a poor cousin to the great artistic and architectural evolution that took place across continental Europe in the period, England was in fact a key player on the cultural stage, a thriving hotbed for artists whose surviving works together tell the story of immigration, trade and cross-cultural exchange.
Large survey exhibitions devoted to the subject of English art, including Age of Chivalry: Art in Plantagenet England, 1200-1400 (Royal Academy, 1987), Gothic: Art for England 1400-1547 (V&A, 2004), and Art under Attack: Histories of British Iconoclasm (Tate, 2013-14) have helped to refocus scholarly and public attention onto England's medieval heritage over the past thirty years.
Yet for many, English medieval art remains shrouded in mystery simply because so much of it has been lost to war, iconoclasm, and neglect. What does survive is mostly hidden away in museum stores and locked churches, more often than not inaccessible to the general public.
The first selling exhibition of its kind anywhere in the world, Medieval Art in England will bring together a large group of important English artworks that together span the full spectrum of materials and techniques available to the medieval craftsman. Many have remained unpublished and little-known until now, including: a collection of Anglo-Saxon metalwork formerly owned by John Hewitt; Yorkist stained glass windows painted with visual propaganda; exquisite Nottingham alabaster reliefs; and lavishly illuminated Books of Hours filled with compositions copied from contemporary opus anglicanum embroideries.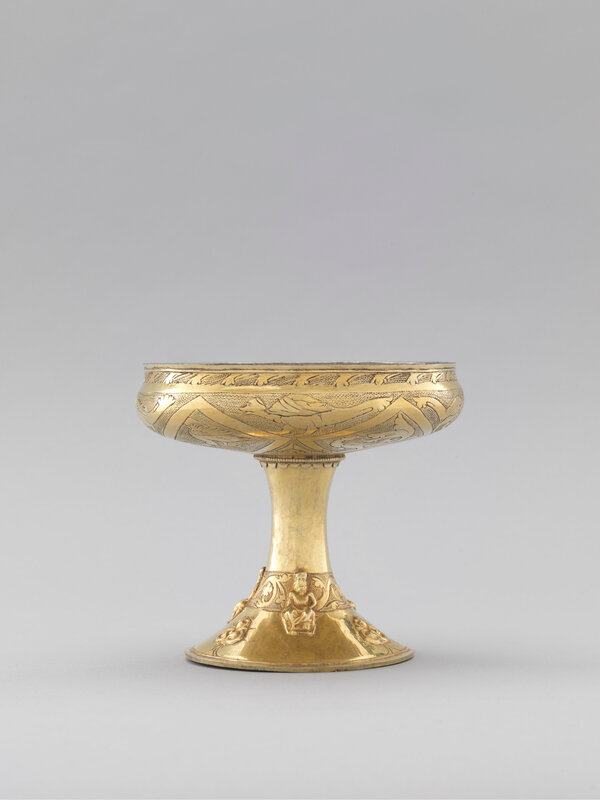 England. A gilt-silver footed drinking cup with an engraved bestiary, c. 1200-20,12.7 cm (height) x 14 cm (diameter), Sam Fogg. © 2019 London Art Week
England. Detail of a gilt-silver footed drinking cup with an engraved bestiary, c. 1200-20, 12.7 cm (height) x 14 cm (diameter), Sam Fogg. © 2019 London Art Week
England. Gargoyle with open mouth and large appendage, 14th century, 88 x 49 x 34 cm, Sam Fogg. © 2019 London Art Week
Sam Fogg. 15d Clifford Street, Mayfair, W1S 4JZ - samfogg.com - info@samfogg.com - +44 (0) 20 7534 2100