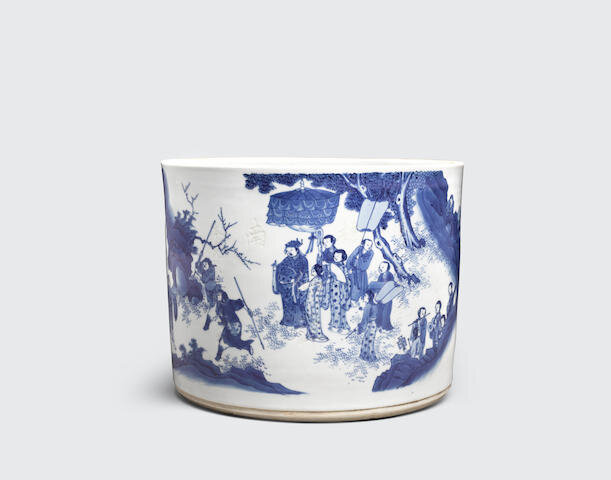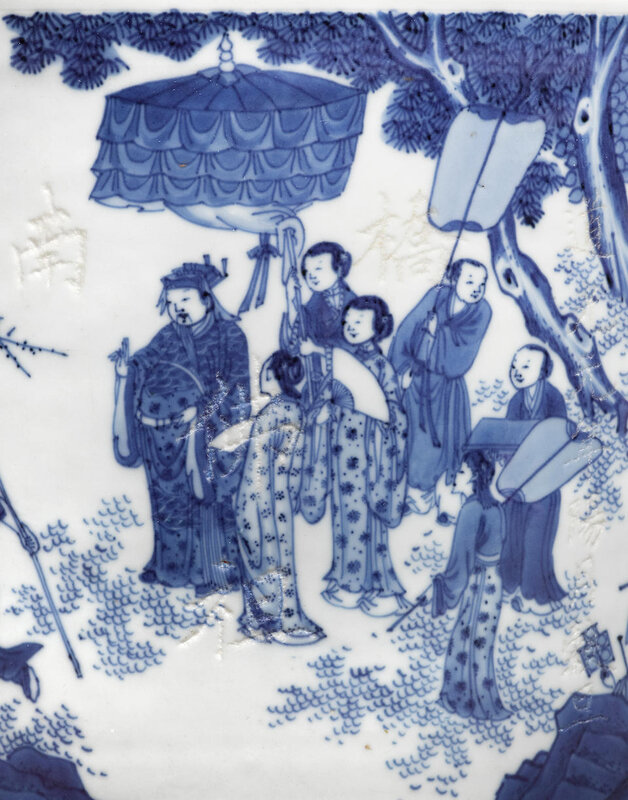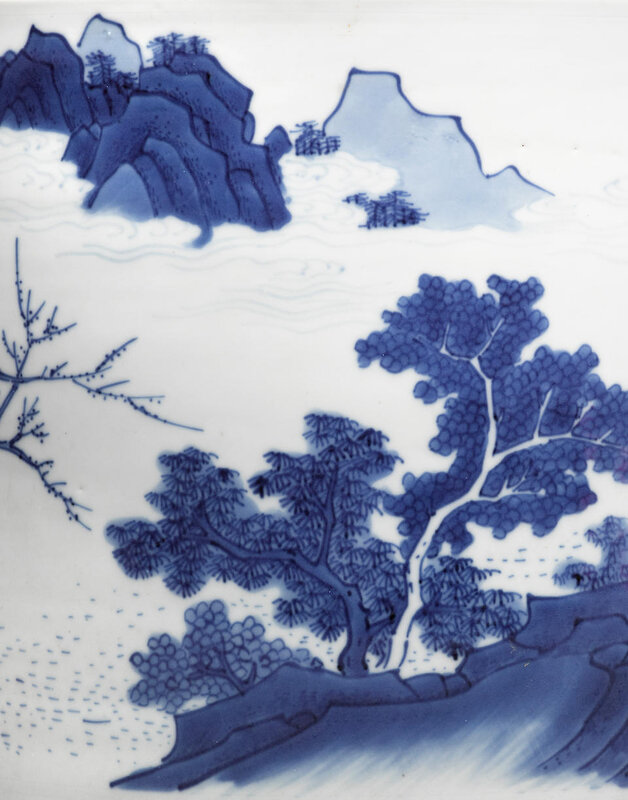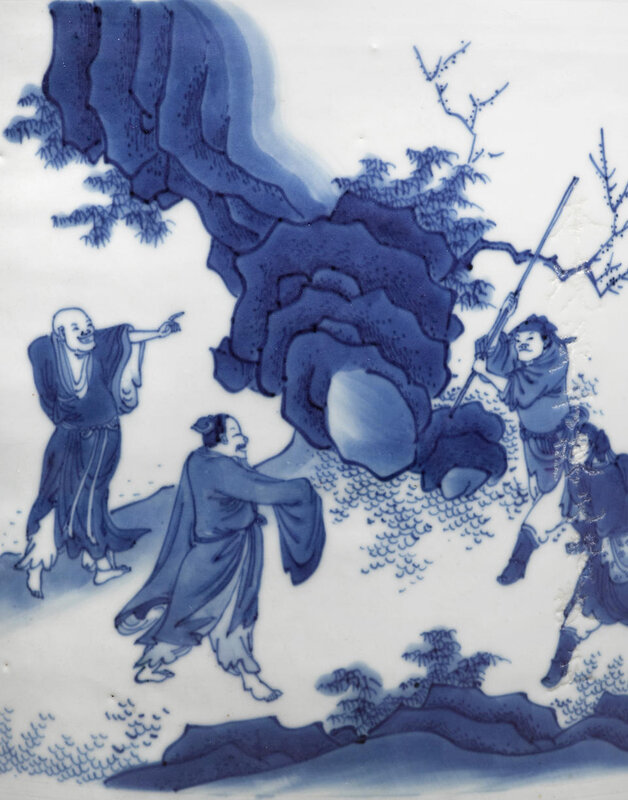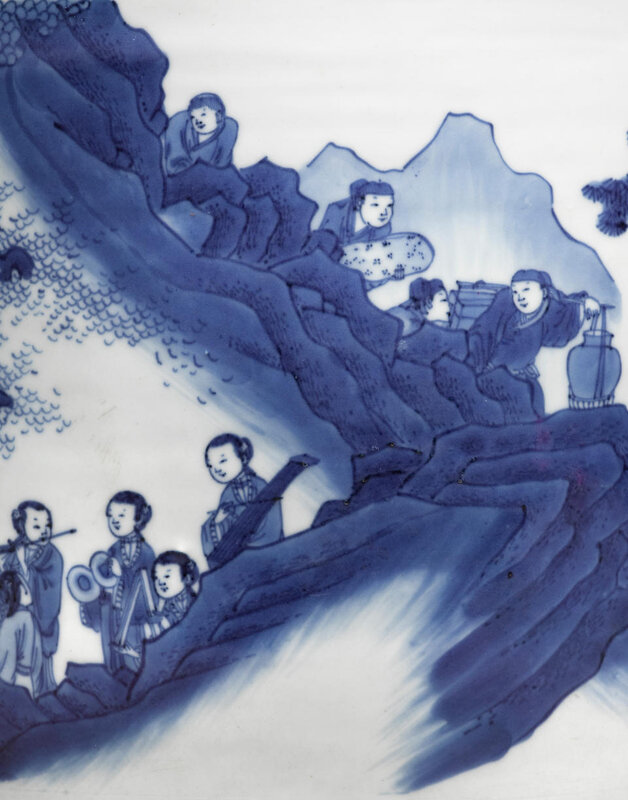 Lot 89. A large blue and white cylindrical brush pot, bitong, Transitional period, with later inscription; 8 3/4in (22.5cm) high 11 5/8in (29.3cm) diam. Estimate US$ 10,000 - 15,000 (€ 8,800 - 13,000). © Bonhams.
The walls encircled with travelers in a continuous landscape that includes porters, female musicians and attendants to an imperial official standing under an umbrella to watch two soldiers with halberds attacking a laughing monk and his scholar-companion; the glaze stopping neatly on both sides of the unglazed rim and above the stepped edge of the unglazed base; the glaze on the exterior walls etched with an inscription bearing the date Daoguang yuan nian (1821), the dedication Qiaonan Fo Zu, and donor's name reading benjing dizi Chen Yuanzhi jingli.
Note: This brush pot may be one of the largest to survive the 17th century. For a cylindrical example with a similar unglazed rim, stepped edge to the unglazed base, but taller walls (26.5cm) and narrower diameter (20.5cm), see Michael Butler, Julia B. Curtis and Stephen Little, Shunzhi Porcelain: Treasures from an Unknown Reign, Seattle, 2003, cat. no. 5, p. 95 (Mr. and Mrs. Anthony du Boulay Collection, as c. 1645-60).
Bonhams. Fine Asian Works of Art, San Francisco, 25 Jun 2019, 10:00 PDT