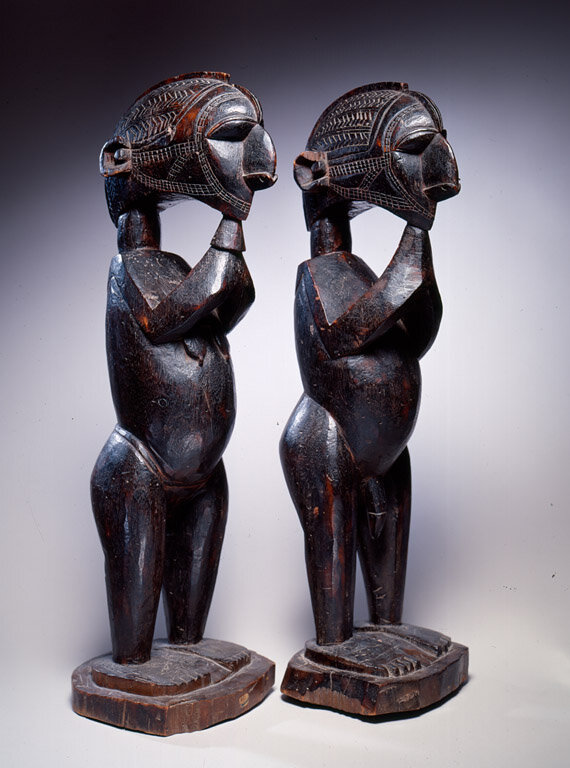 Baga Artist, Guinea, "Male and Female D'mba Figures", 19th century. Wood, 26 inches,Fred and Rita Richman Collection, 2002.284.1-2, High Museum of Art, Atlanta. © High Museum of Art, Atlanta.
These two d'mba figures share the same profiles as the headdresses of the masquerades performed during Baga weddings and on other joyous occasions.
For the Baga people living on the small tropical islands of coastal Guinea, d'mba is an abstract concept encompassing all that is good and beautiful in the world; it stands for a new state of being and new aspirations.
This concept is embodied in both male and female figures.