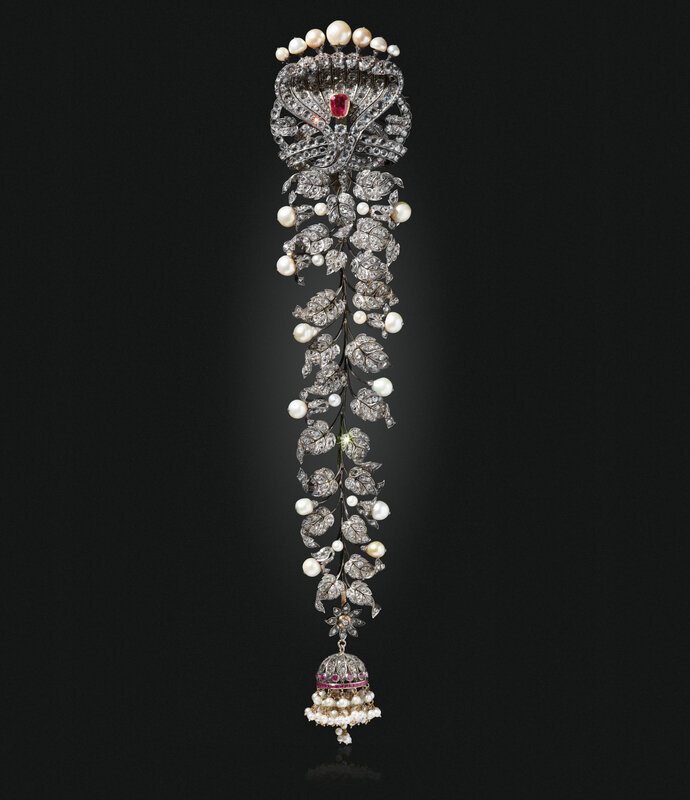 Lot 88. An antique diamond, ruby and pearl jadanagam, late 19th century. Estimate USD 40,000 - USD 60,000. Price realised USD 175,000. © Christie's Images Ltd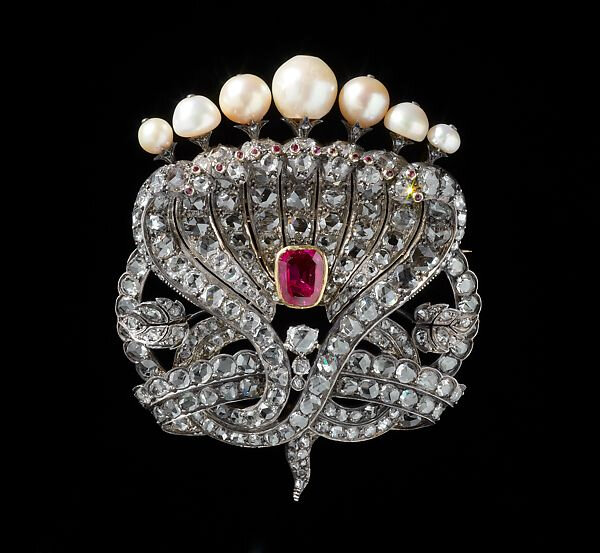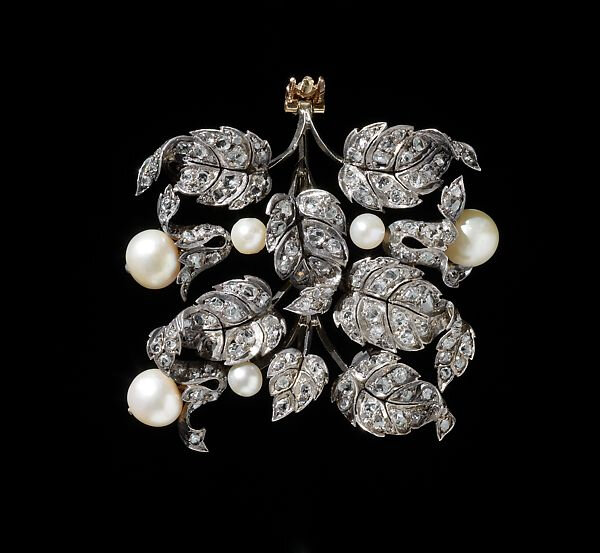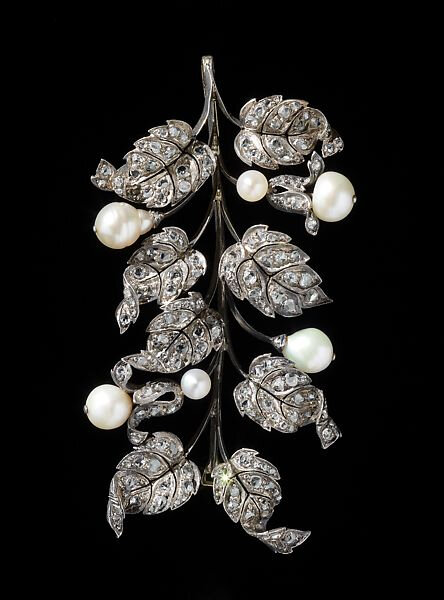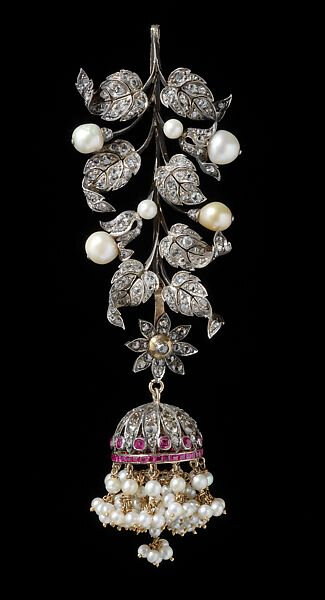 Photos © The Al-Thani Collection
Designed as a hair ornament, rose-cut diamonds, rectangular and circular-cut rubies, pearls, silver and gold, 12 ins., may separate into four sections of 5 ¼, 3 5/8, 3 and 2 1/8 ins., late 19th century.
Literature: Jaffer 2013, pp. 254-55, ill. pp. 274-75, no. 101.
Exhibited: Metropolitan Museum of Art, New York 2014, p. 90
Victoria and Albert Museum, London 2015, p. 147, no. 111
Grand Palais, Paris 2017, p. 258-59, no. 192
The Doge's Palace, Venice 2017, p. 276-77, no. 190
The Palace Museum, Beijing 2018, p. 294, no. 194
de Young Legion of Honor, San Francisco 2018, p. 133, no. 66.
Note: Lot 88 would have been worn over a single long braid or plait. Derived from the Sanskrit word for cobra, a jadanagam is long and tapered and is often designed as an abstract representation of a hooded serpent. A popular motif for female jewelry, in Hinduism snakes are associated with fertility.