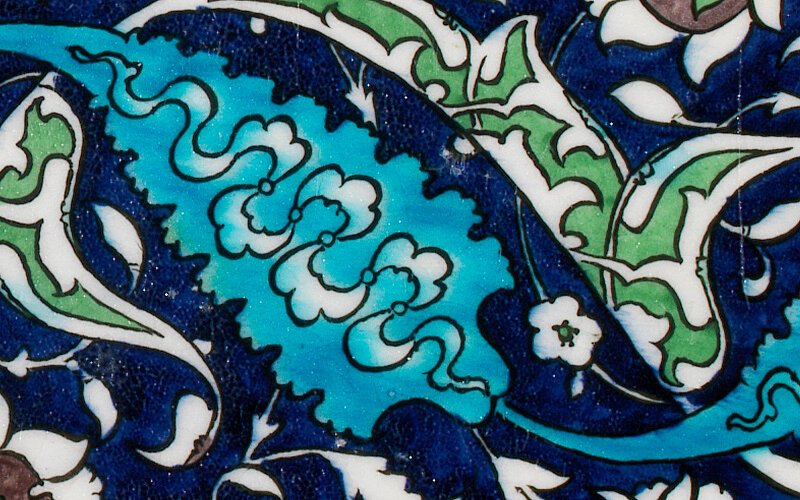 Border tiles with arabesques, Syria, Damascus, Ottoman period, late 16th century or early 17th century. Founder's Collection, Calouste Gulbenkian Museum.
On the year that marks the 150th anniversary of the birth of Calouste Gulbenkian, this exhibition seeks to understand the growing fascination with Orientalism developed by the collector and his contemporaries, through masterpieces of Islamic art from the Founder's Collection and other important international collections.
This exhibition draws on the Museum's Islamic art collection to explore the personal and professional life of Calouste Gulbenkian and his collecting activities during the first decades of the 20th century.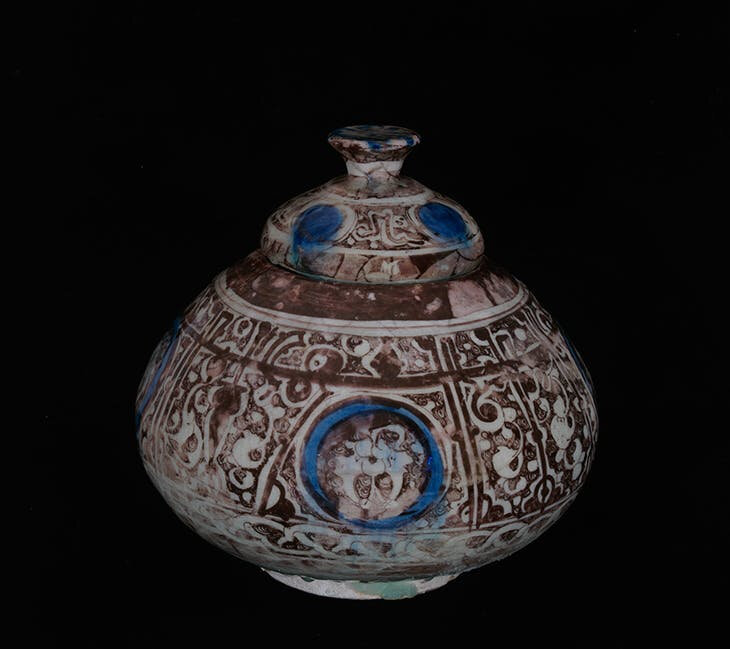 Calouste Sarkis Gulbenkian (1869-1955) was of Armenian origin, born in the Ottoman Empire, and educated in Europe. Throughout his adult life he brought together these diverse cultures, from East and West, in his work in the oil industry, his philanthropy, and his collecting.
The Middle East occupied a central place in Gulbenkian's career and this exhibition analyses his art collection from the same region, partly through the prism of an individual biography, but also in light of the changing geo-political situation: the decline of the Ottoman Empire, colonialism and two world wars.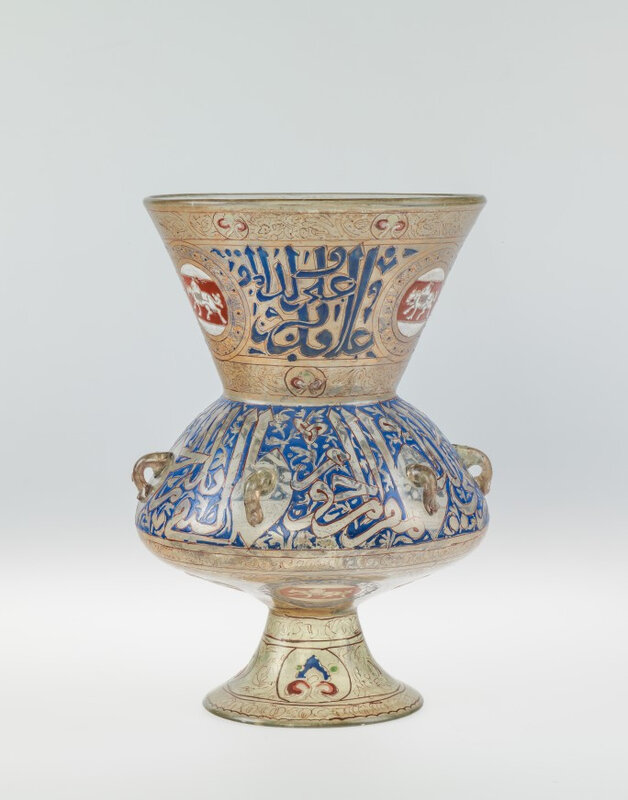 Mosque Lamp, Egypt (ot Syria), 14th century, after 1321, Mamluk Period, Calouste Gulbenkian Museum. Photograph by Catarina Gomes Ferreira.
The category of 'Islamic Art' took shape during this time and even stimulated the creation of new artistic styles and art forms in Europe. Gulbenkian's own passion for the art of Iran, Syria and Turkey is mirrored by the passion (and rivalry) of other collectors like Jean Paul Getty and John D. Rockefeller, who were also making fortunes from oil extraction.
Using his own collections of art, books and archives, as well as some key loans from Musée du Louvre, the Metropolitan Museum of Art and the Victoria & Albert Museum, the exhibition aims to develop our understanding of the relationship between collecting and Realpolitik, pin-pointing the remarkable synergies between Gulbenkian's collecting activities c.1900-1930 and concurrent developments in the field of 'Islamic art'.
Curator: Jessica Hallett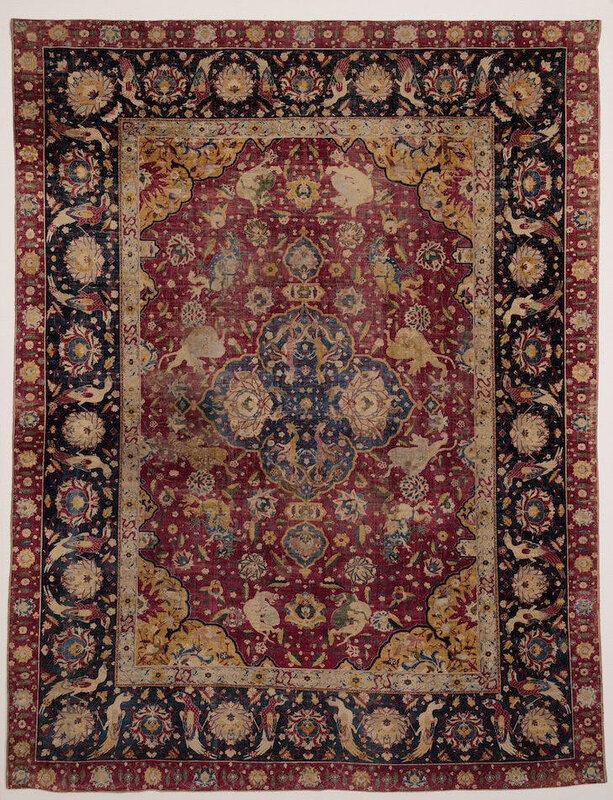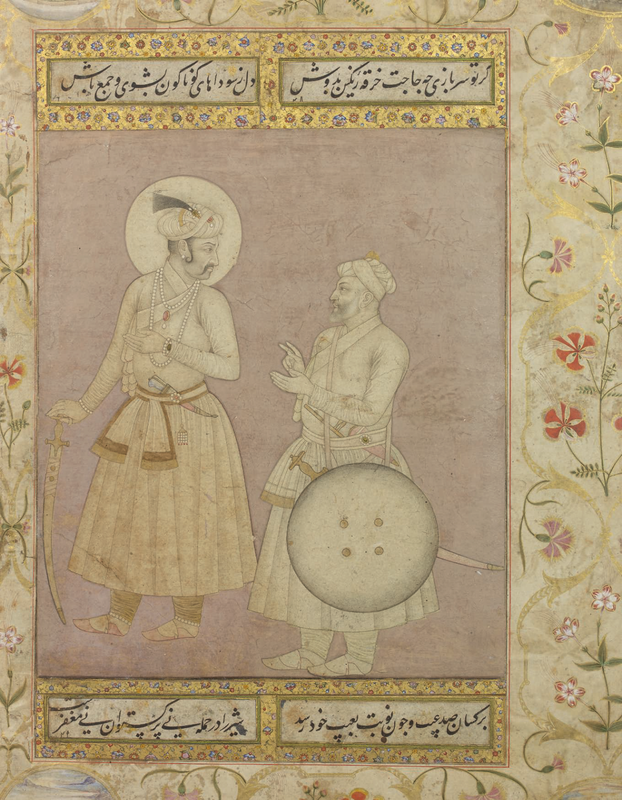 Hanging, Isfahan (?), 16th-17th centuries, Safavid period. Velvet silk and silver thread. Founder's Collection, Calouste Gulbenkian Museum.

Two border tiles with medallions, late 17th century, Damascus, Syria, Calouste Gulbenkian Museum. Photo: Catarina Gomes Ferreira.