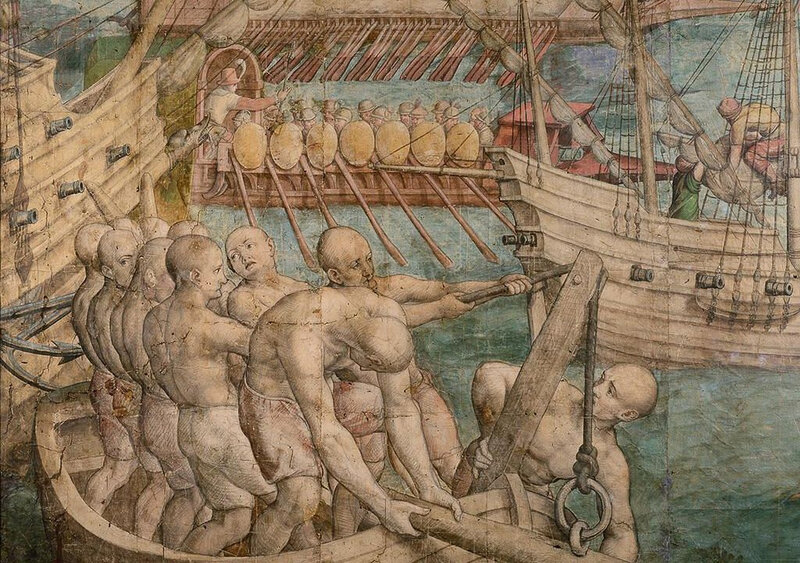 Detail from: Emperor Charles V's campaign against Tunis: Taking of La Goletta. Cardboard as a template for tapestries made on behalf of the governor Maria of Hungary. Jan Cornelisz Vermeyen, 1546/1550, Kunsthistorisches Museum Vienna, Picture Gallery, Inv.-No. 2043 © KHM-MUSEUMSVERBAND
Innsbruck - The exhibition invites you to embark on an adventurous journey across the Mediterranean, conducted by Barbary corsairs and privateers: It tells the story of famous pirates during the early modern period, but also of the military fight between the Habsburgs and the Ottoman Empire, the goal of which was control of the western Mediterranean and the North African coast. A legendary event in this conflict was the siege of Tunis in 1535 under Emperor Charles V. Over the course of several centuries, countless women and men became victims of abduction, enslavement, and ransom demands. Such events impacted their own and their families' further lives decisively.
Pirates and Slaves in the Mediterranean is the first exhibition that highlights the early modern cultural contact and conflict in this region. The exhibition features significant showpieces, paintings and engravings, weapons, armor, rare documents, important slave narratives, ranging from the 16th to the early 19th century. Furthermore, the historical cultural exchange between Occident and Orient is also reflected by referencing present developments in this cultural contact zone. Also point out is the transformation of the term »pirate« as well as the perception of pirates as »heroes« by different media, such as literature, film, and the visual arts.
Pirates and Slaves in the Mediterranean is a special exhibition of Schloss Ambras Innsbruck in cooperation with the Leopold-Franzens Universität Innsbruck on the occasion of the 350th anniversary of its foundation on October 15th, 1669.
For the first time, the concept behind the Schloss Ambras Innsbruck exhibition relies on a participatory process in cooperation with the University of Innsbruck and Tyrolean educational institutions (Institut für LehrerInnenbildung und Schulforschung, Institut für Organisation und Lernen (Wirtschaftspädagogik), Akademisches Gymnasium Innsbruck, Bundeshandelsakademie und -schule Innsbruck, HTL Bau und Design) within the framework of Sparkling Science.
20 June 2019 to 6 October 2019
Turban, Ottoman, 2nd half 16th century. Velvet, cotton, Castle Ambras Innsbruck, Inv.-No. WA 2818 © KHM Museum Association
Helm "Algiers" Emperor Charles V, Kind of Desiderius Helmschmid (1513-1579), Augsburg, 1535/40. Iron, Kunsthistorisches Museum Vienna, Hofjagd- and Rüstkammer, Inv.-No. A 547a © KHM Museum Association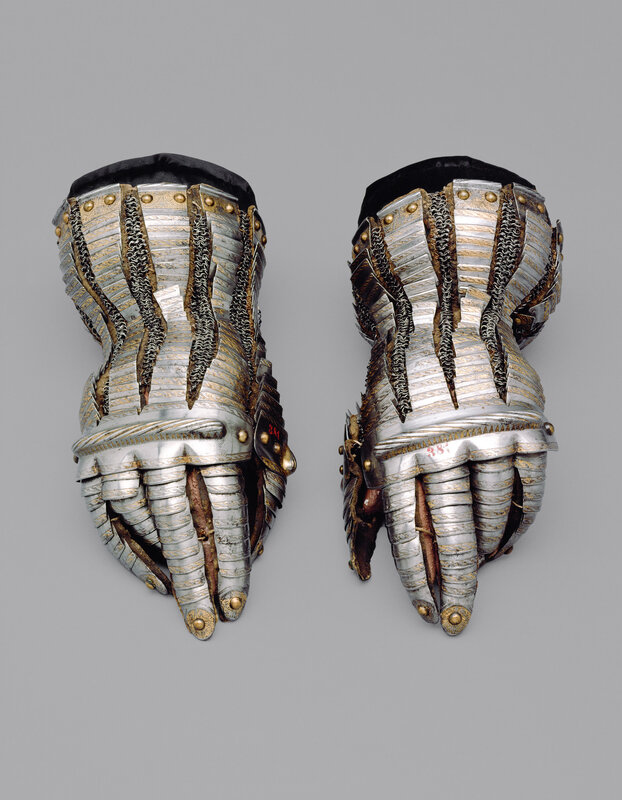 Gloves of the »Tunis-set« Emperor Charles V. Plattner: Desiderius Helmschmid (1513-1579), Augsburg, before 1535. Naked iron, rivets, plaited nets, etching strips, gildedv Kunsthistorisches Museum Vienna, Hofjagd- and Rüstkammer, Inv A 381 © KHM Museum Association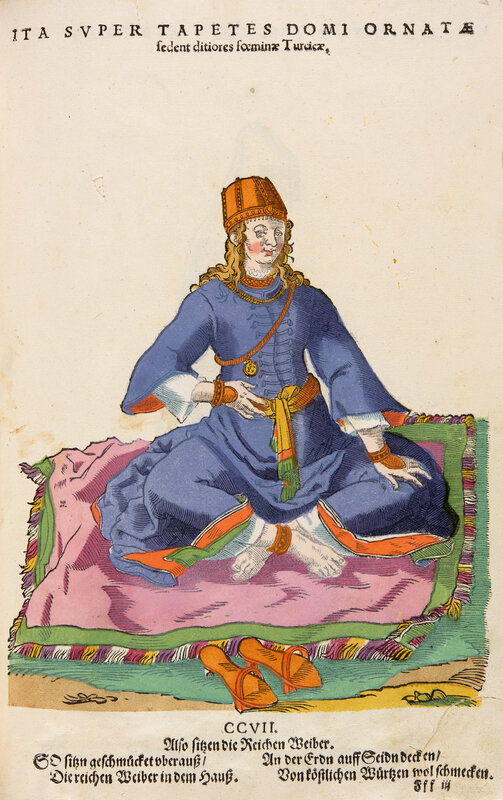 Foeminae Turcicae (So the rich women sit). from: Habitus praecipuorum populorum tam virorum quam faeminarum, text: Hans Sachs, illustrations: Jost Amman, printer and publisher: Hans Weigel, Nuremberg, 1577, 1577, print, copperplate engraving colored, University and State Library Tyrol, Innsbruck, Sign. 26.C.8. Cimelie © University and State Library Tyrol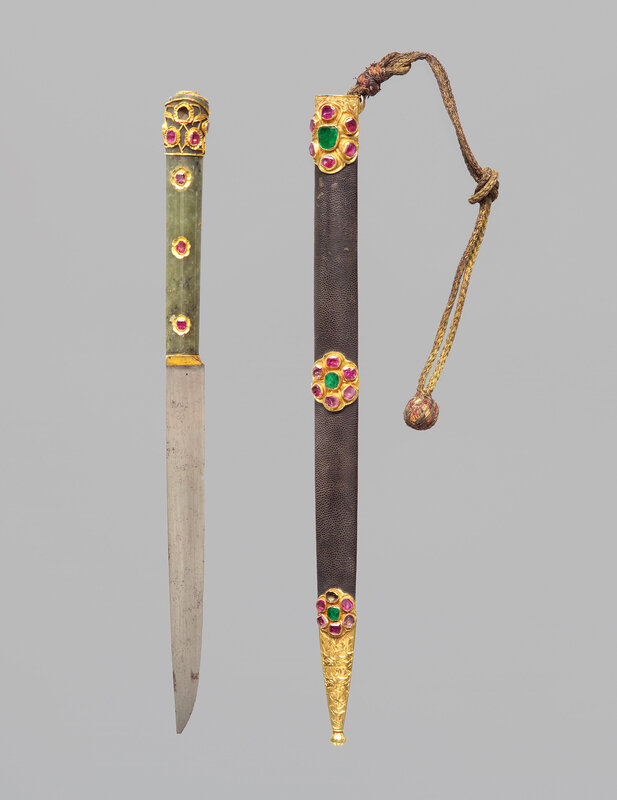 Knife, Ottoman, around 1600. Leather, emeralds, steel, gold, jade and rubies, Kunsthistorisches Museum Vienna, Kunstkammer, Inv.-No. KK 2138 © KHM Museum Association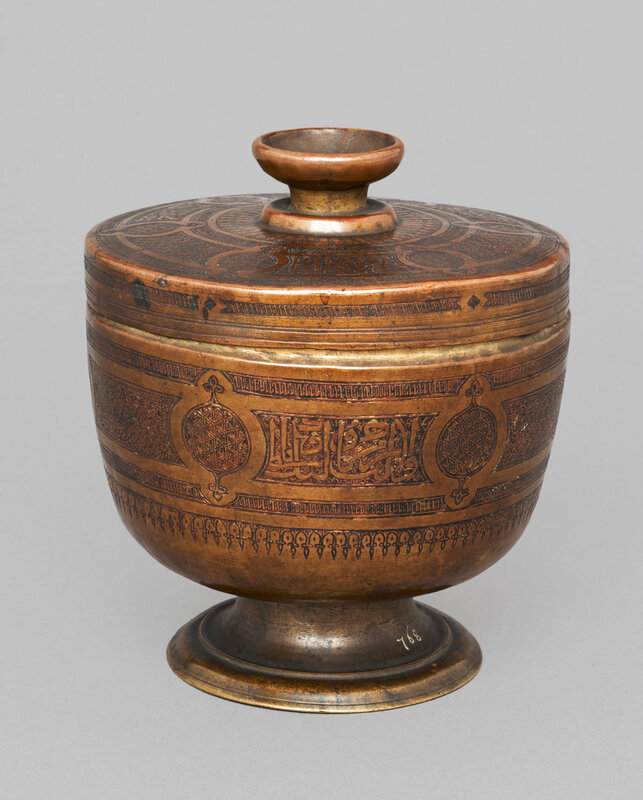 Lidded Cup, Syria, around 1600. Bronze, Kunsthistorisches Museum Vienna, Kunstkammer, Inv.-No. KK 5806 © KHM Museum Association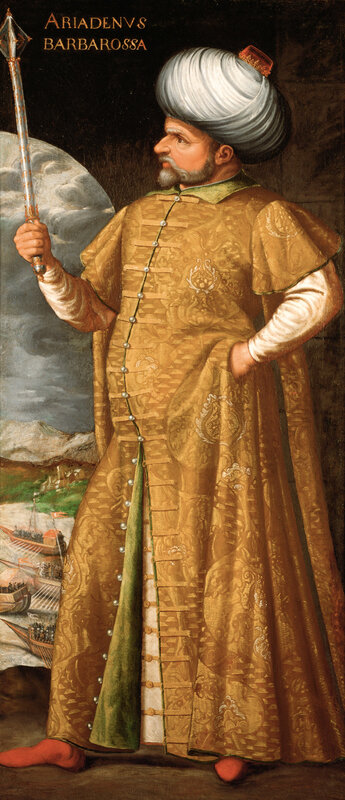 Chair-ad-Din Barbarossa (c. 1467-1546), Italian, around 1580. Oil on canvas, Kunsthistorisches Museum Vienna, Picture Gallery, Inv.-No. 8238 (Armory, Ambras Castle Innsbruck) © KHM-Museumsverband
Ship model: Furttenbach Galley. Scale 1:50. Wood, colored, International Maritime Museum Hamburg, Inv.-No. M-1124 © International Maritime Museum Hamburg
Naval Battle in the Strait of Messina, Frans Huys after Pieter Bruegel d. Ä., 1561. Engraving and etching, two sheets; second state of five, Albertina, Vienna, inv. nos. DG 1962/1039/1, DG 1962/1039/2 © Albertina, Vienna
Emperor Charles V (1500-1558), after Titian, around 1548. Oil on canvas, Kunsthistorisches Museum Vienna, Picture Gallery, Inv.-No. 8060 (Habsburg Portrait Gallery, Ambras Castle Innsbruck) © KHM-Museumsverban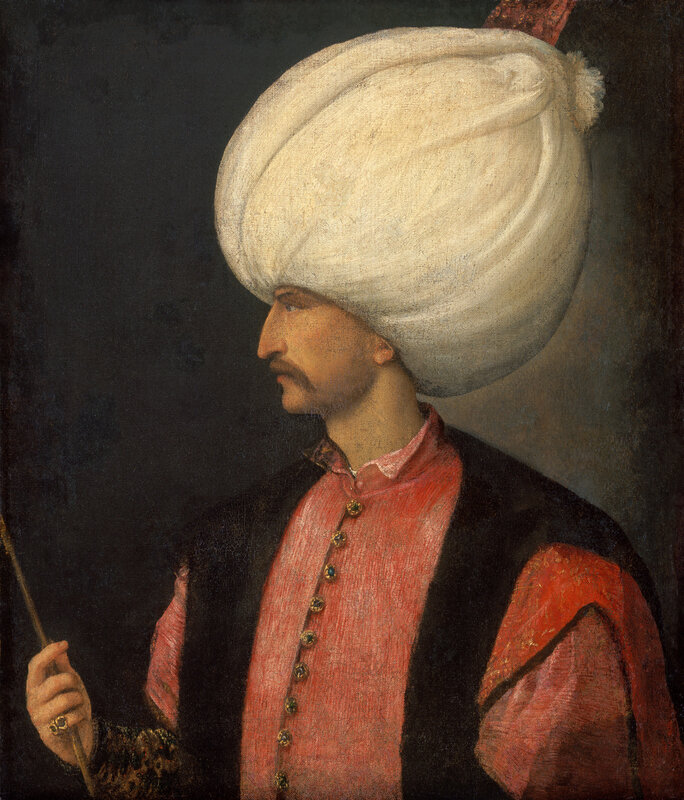 Sultan Suleiman I. (1495-1566), Venetian, 1530-1540. Oil on canvas, Kunsthistorisches Museum Vienna, Picture Gallery, Inv.-No. 2429 © KHM Museum Association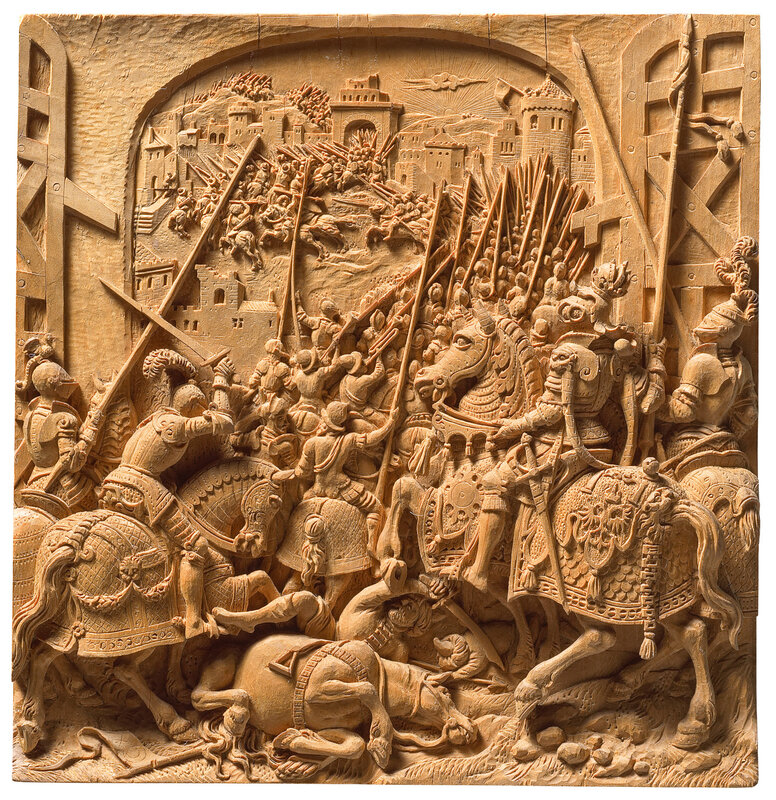 Battle of Tunis, Dirk Coornhert, South German (Nuremberg?), around 1560. Cherry Wood, Kunsthistorisches Museum Vienna, Kunstkammer, Inv.-No. KK 3986 © KHM Museum Association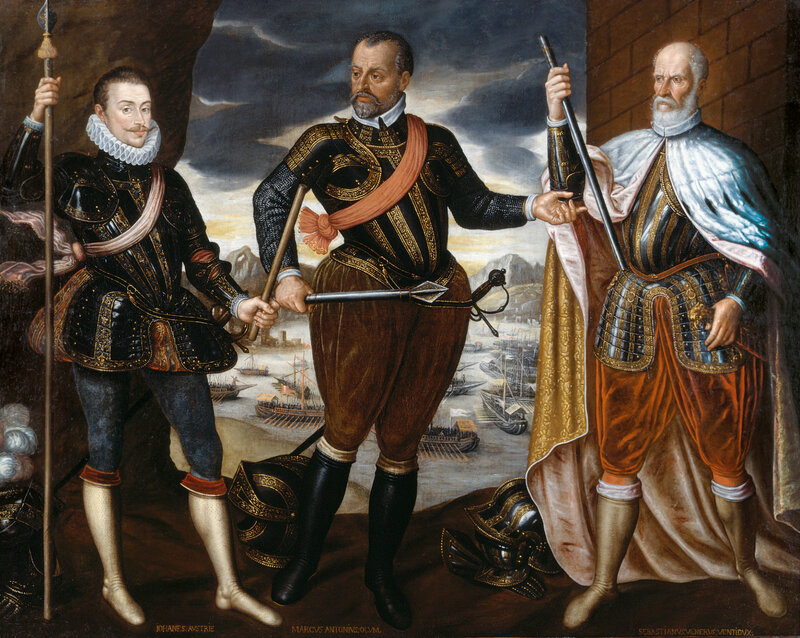 Battle of Tunis, Dirk Coornhert, Southern German (Nürnberg?), winner of the Battle of Lepanto: Don Juan de Austria (1547-1578), Marc Antonio Colonna (1535-1584), Sebastian Venier (c. 1496- 1578), Italian (Florence?), Around 1575. Oil on canvas, Kunsthistorisches Museum Vienna, Picture Gallery, Inv.-No. 8270 (Armory, Ambras Castle Innsbruck) © KHM-Museumsverband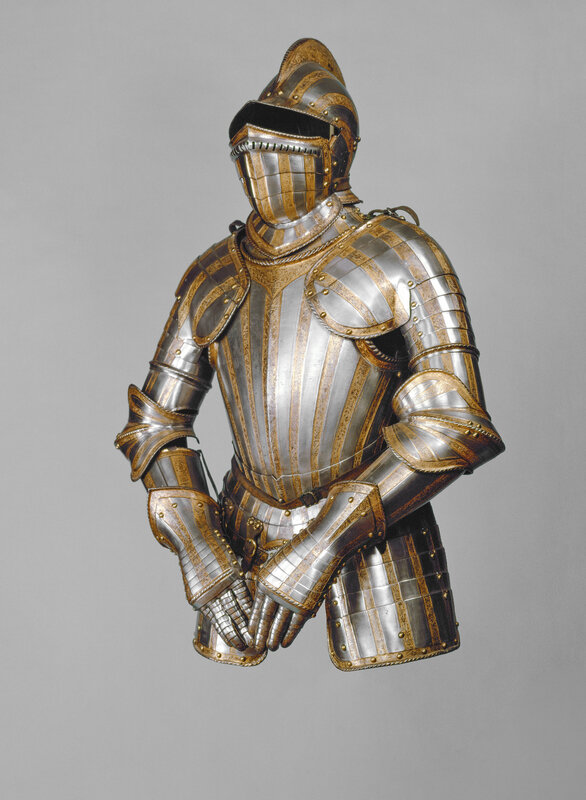 Harness of Sebastiano Venier (c. 1496-1578), Brescia, c. 1540, gilded iron, etchings, leather, Kunsthistorisches Museum Vienna, Hofjagd- and Rüstkammer, Inv.-No. A 984 © KHM Museum Association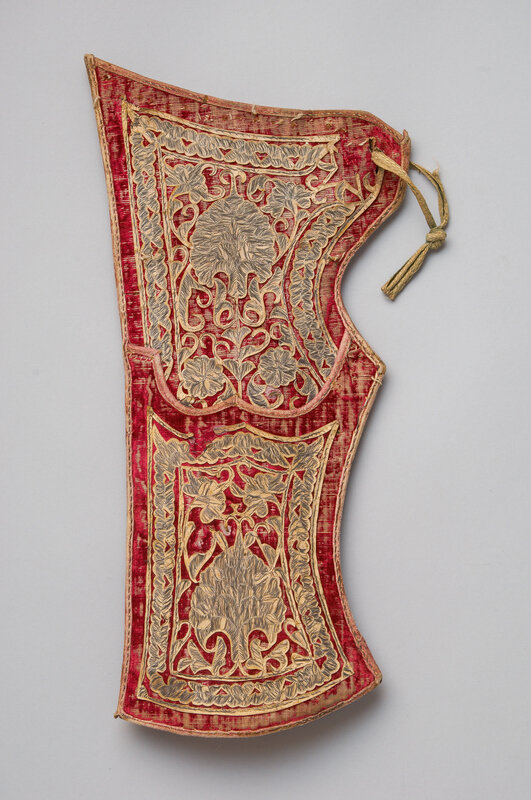 Quiver, Ottoman, 16th century, leather, velvet, gold, Schloss Ambras Innsbruck, inv PA 561 © KHM Museum Association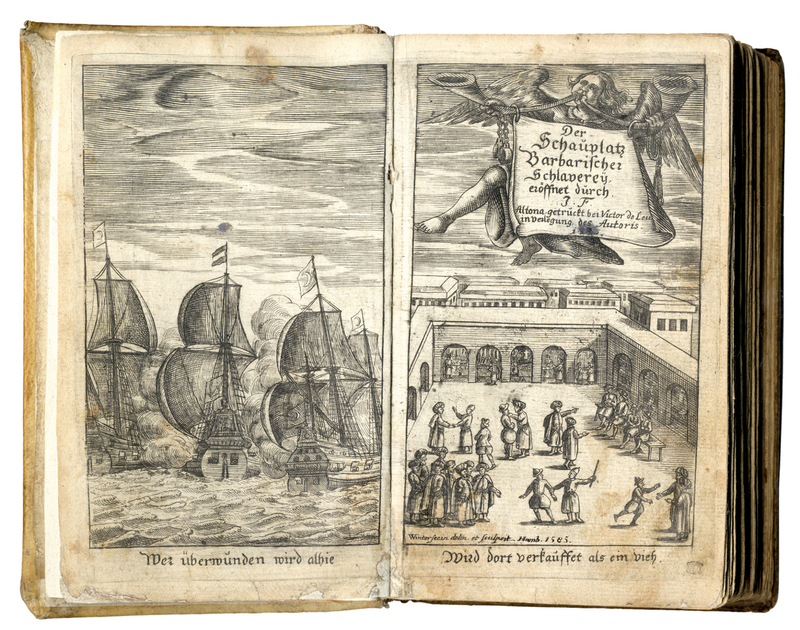 Turckse Slavernie [...] Soo hy selfs die geleden heeft [...], Emanuel d'Aranda, The Hague 1666 (Dutch edition); Printer: Jasper Doll, Print Frankesche Foundations at Halle an der Saale, Sign. BFSt: 111 F 26 © Frankesche Foundations at Halle an der Saale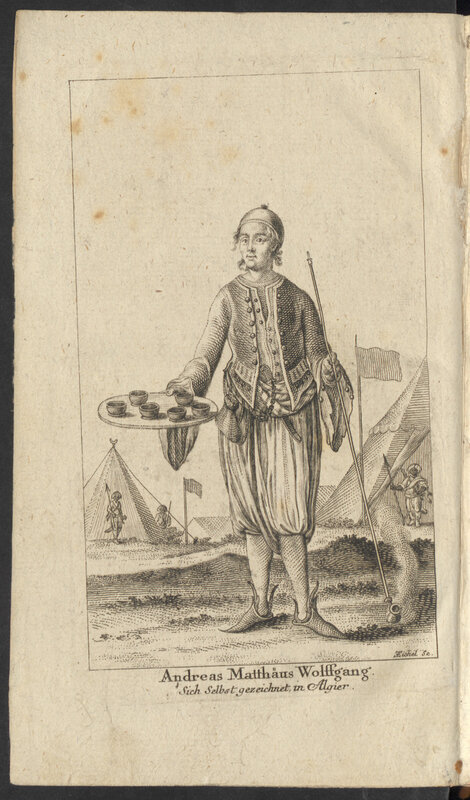 Journeys and wonderful fates of two brothers caught in Algerian serfdom, Andreas Matthäus and Johann Georg Wolffgang [...], Andreas Matthäus and Johann Georg Wolffgang, Augsburg, 1767. Print, Staatsbibliothek zu Berlin - Prussian Cultural Heritage, Historical Prints, Sign. Uq 2540 © Staatsbibliothek zu Berlin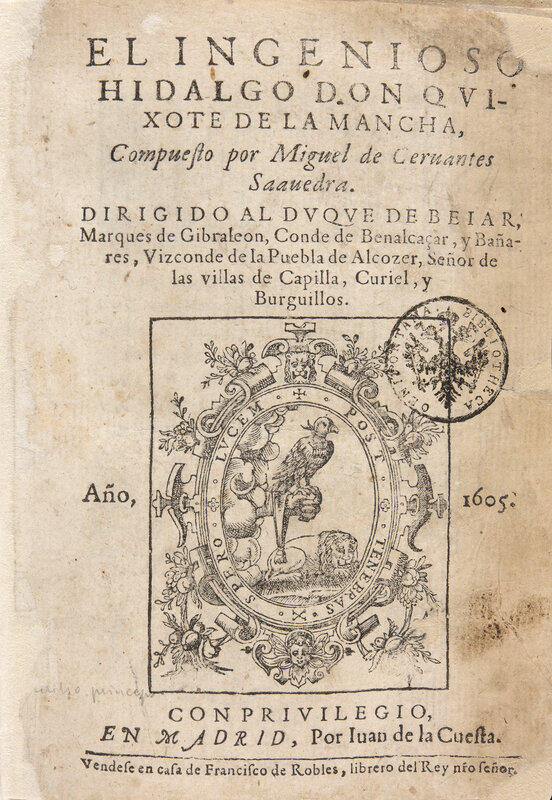 El Ingenioso Hidalgo Don Qvixote [...], Miguel de Cervantes, First edition, Printer: Francisco de Robles, Madrid, 1605, University and Provincial Library of Tyrol, Sign. 207.629 © University and State Library Tyrol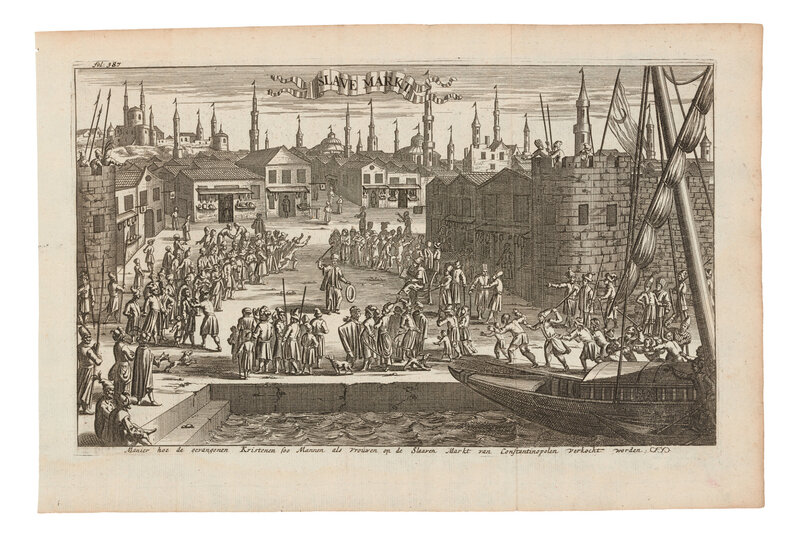 Slave Market, from: Pierre Dan, History van Barbayren [....], Amsterdam, 1684, Engraver : Jan Luyken; Printer: Jan Claesz ten Hoorn. Single sheets, engravings © KHM-Museumsverband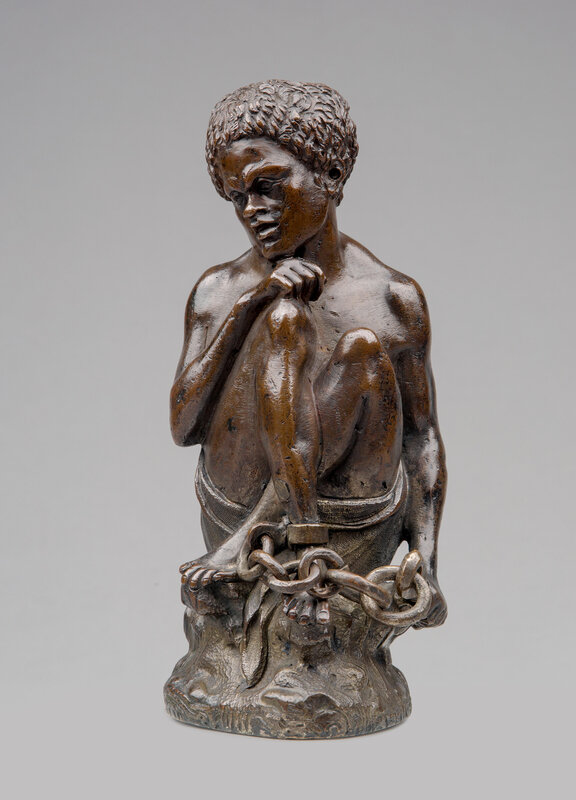 Bonded slave, Italian (?), 17th century. Bronze, Kunsthistorisches Museum Vienna, Kunstkammer, Inv.-No. KK 5811 © KHM Museum Association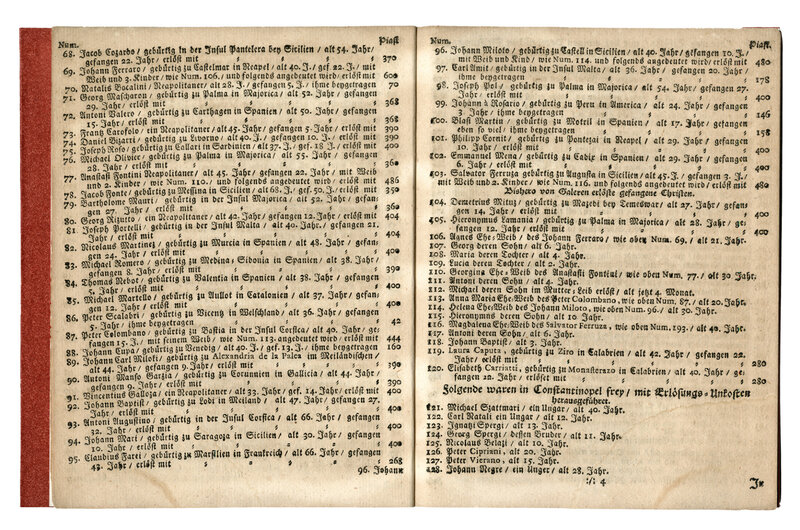 Directory of their Redeemers Prisoners Christians [...], Vienna, 1730. Printer: Johann Peter von Ghelen, Print Wienbibliothek im Rathaus, print collection, sign. A-264856 © Wienbibliothek im Rathaus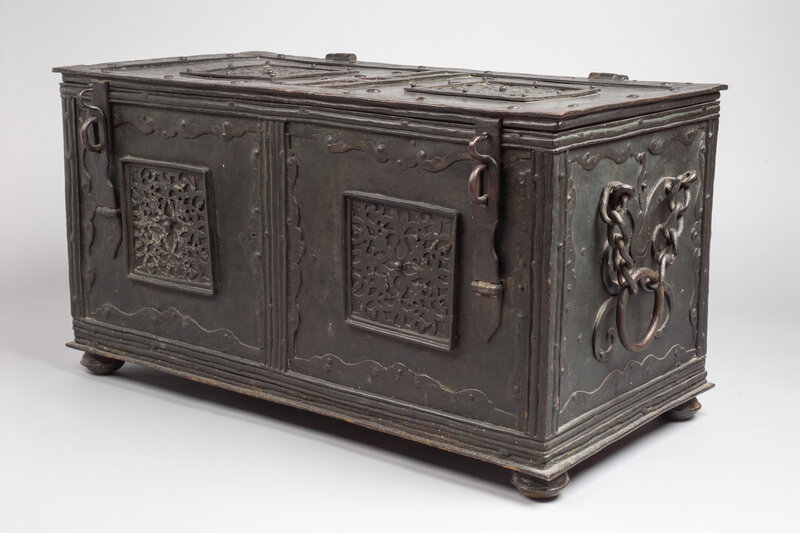 Spot Chest, South German, 2nd half of the 16th century, iron, red paint, Schloss Ambras Innsbruck, inv PA 485 © KHM Museum Association