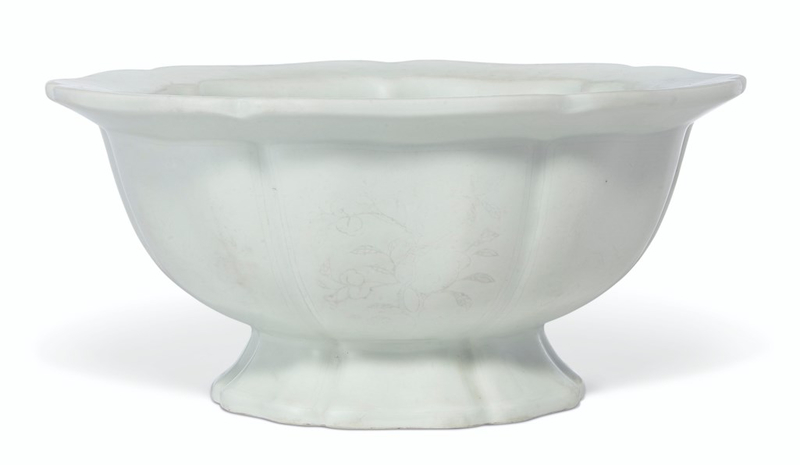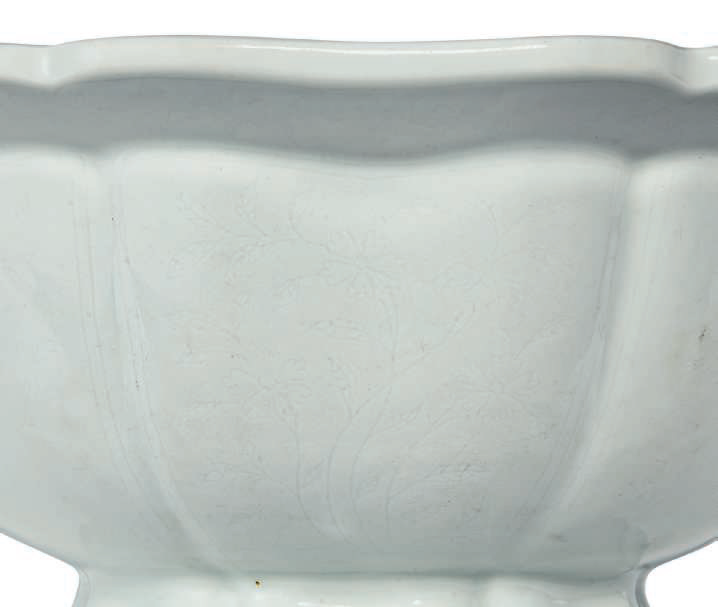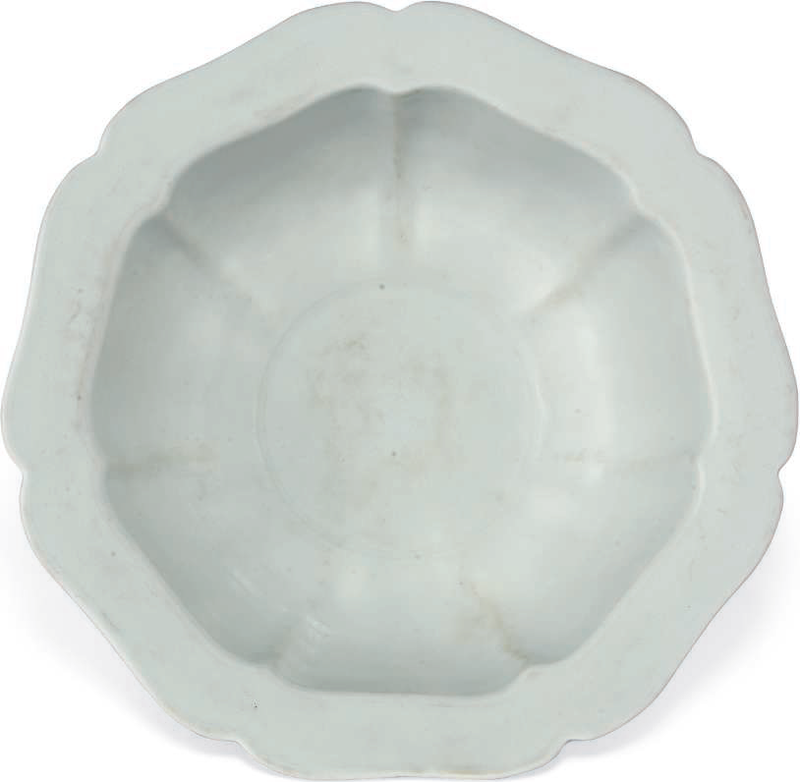 Lot 1057. A white-glazed anhua-decorated lobed footed bowl, Ming dynasty, 15th century; 9 5/8 in. (24.6 cm.) wide. Estimate USD 50,000 - USD 70,000. © Christie's Images Limited 2019.
The bowl is molded with seven lobes and the exterior is finely incised on each lobe with various plants and trees within double-line-border panels, which are repeated on the correspondingly lobed and flared foot. The center of the interior is incised with a fruiting peach trees below a band of florets incised on both the top and the underside of the everted rim..
Note: This lobed bowl is covered in the soft lustrous white glaze and is subtly enhanced with anhua or 'secret' decoration. Such decoration is almost invisible from a distance, but was intended to be appreciated only by those fortunate enough to examine the piece up close. A Xuande-marked bowl of almost identical form and decoration rendered in underglaze cobalt blue was excavated from the Ming imperial kiln site in Zhushan, Jingdezhen and is illustrated in Imperial Porcelain of the Yongle and Xuande Periods Excavated from the Site of the Ming Imperial Facotry at Jingdezhen, Hong Kong, 1989, pp. 248-49, no. 83.