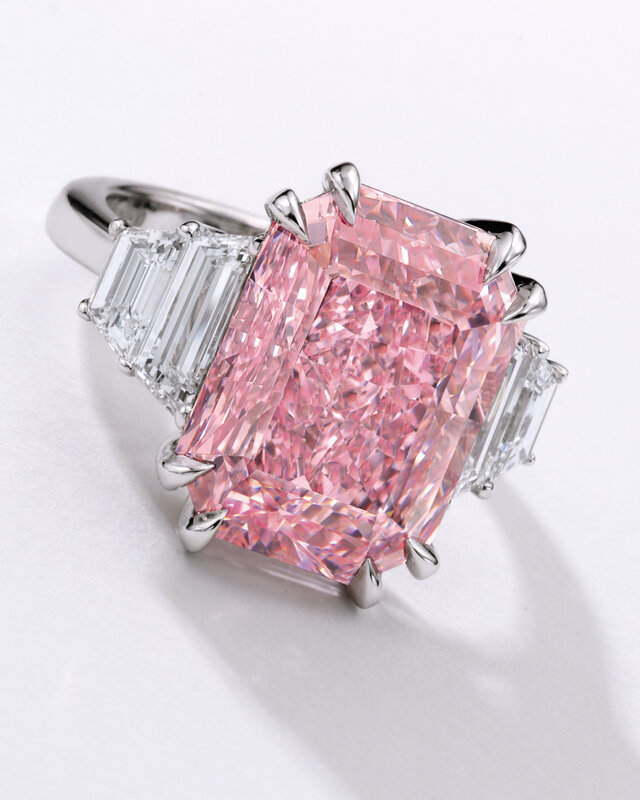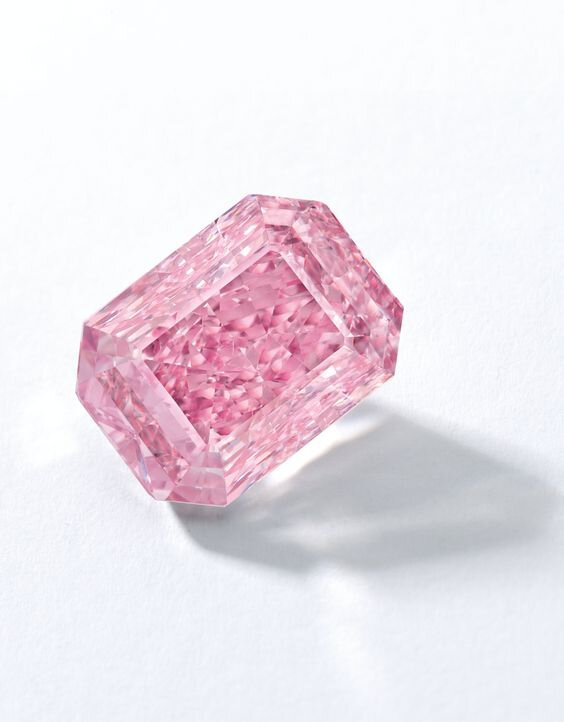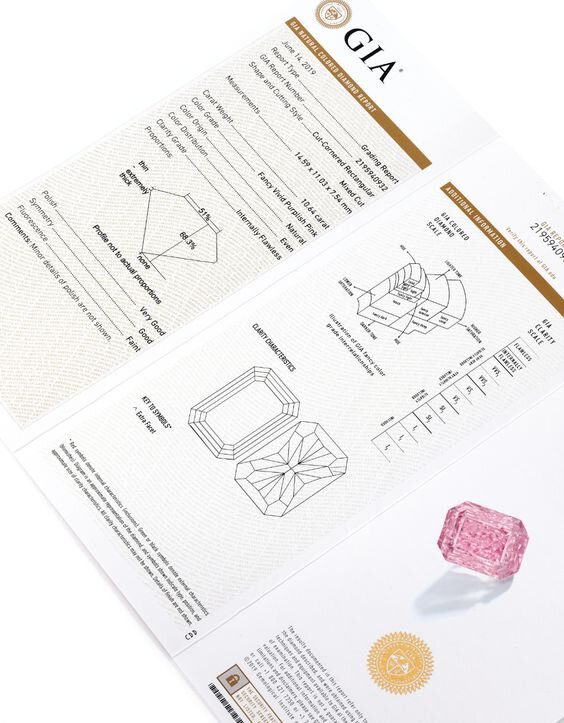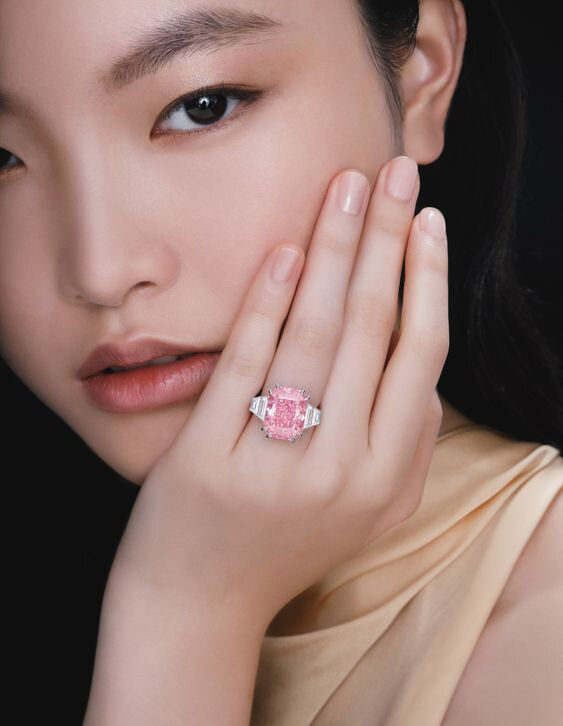 Lot 1820. A Rare and Exquisite 10.64 carats Type IIa Fancy Vivid Purplish Pink Diamond and Diamond Ring. Estimate 150,000,000 — 200,000,000 HKD (19,138,500 - 25,518,000 USD). Courtesy Sotheby's.
Set with a cut-cornered rectangular mixed-cut fancy vivid purplish pink diamond weighing 10.64 carats, between trapeze diamonds, mounted in 18 karat white and pink gold, size 5¼.
Accompanied by GIA report no. 2195940932, dated 14 June 2019, stating that the diamond is Fancy Vivid Purplish Pink, Natural Colour, Internally Flawless; further accompanied by a diamond type classification report stating that the diamond is determined to be a Type IIa diamond. Type IIa diamonds are the most chemically pure type of diamond and often have exceptional optical transparency.
The GIA report is additionally accompanied by a separate monograph expressing the rarity and the characteristics of the stone, stating '...the delicate color superimposed on nature's hardest material is distinctively enticing, like blending of leather and lace or salty and sweet...Unlike other purplish pink color sensations in nature - like the sky at dawn or the delicate petals of a spring flower - the alluring color of the 10.64ct Fancy Vivid Purplish Pink diamond is enduring, captured, and preserved in the resilient structure of the diamond for posterity to witness and admire'.